The 10 Best Online Courses for Stock Market Education
Want to trade, but don't know how? Don't worry, there are courses for stock market education that can show you the ropes.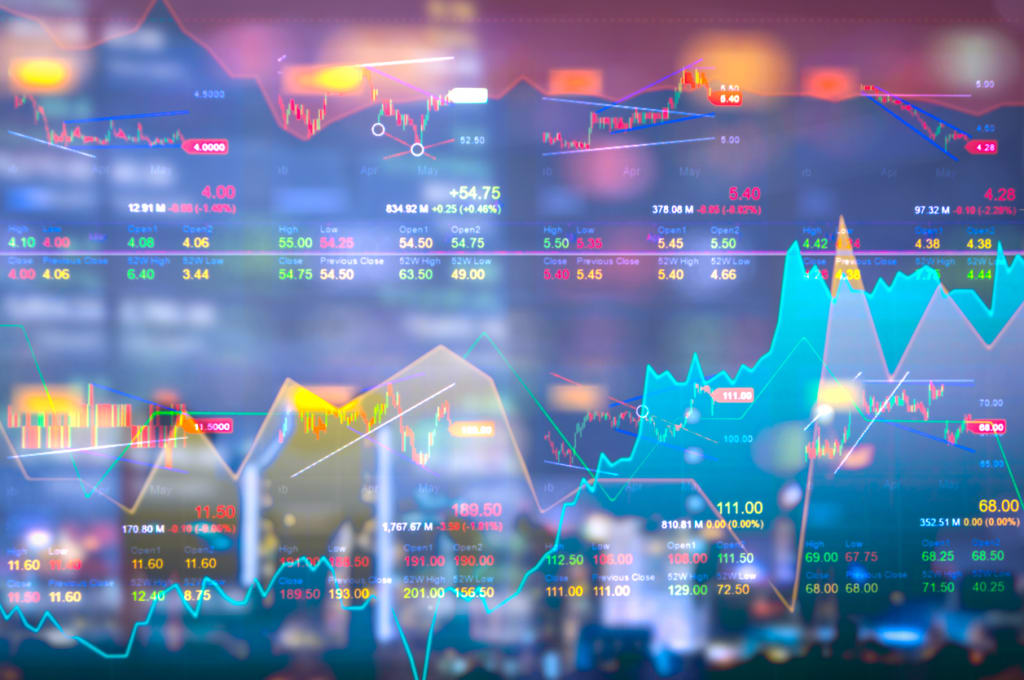 If there was one thing that I yearned to learn when I was younger, it was how to trade stocks profitably. For years, it was a skill that remained elusive, and seemingly only available to those who were "born into it."
There were no courses for stock market education at my college; most kids who did trade stocks had parents who taught them how. When I applied for jobs as a stockbroker, financiers shoved me into insurance phone sales.
I tried to learn how to trade any way I could. A lot of the books I read only covered the basics, without explaining how to select stocks in any detail. When I'd ask Wall Street types to teach me how, they'd shake their head and say, "You're a model. Just marry a rich guy."
Aggravating, much?
These days, things are a bit different. You can take cheap online courses to learn about stock market trading. Courses from Udemy, for example, are excellent picks for beginners.
If you're looking for courses for stock market education that can put you on the same level as Wall Street professionals, you're in luck. Mohsen Hassan is the CEO of Montreal Trading Group, and he's here to teach you about stock market trading.
This foundation course goes way beyond the typical stock market terms you get in basic books. It also, thankfully, goes beyond the fluff advice of "buy low, sell high" that most personal finance books parrot.
Anyone who wants to learn how professional traders pick their stocks will be happy to know that they can learn Japanese Candlestick analysis, standard technical analysis, and pick up some awesome day trading tips as well. Take this course, and you will be able to take Wall Street Bull by the horns.
Considering how elusive stock market education once was for me, it was actually hard to believe that you could learn how to master the market in only 11 hours—but, here we are.
Investing in Stocks is a full course taught by a man who actually made millions in the stock market. Unlike other courses, which assume that you already know what all the little terms are, this course gives you every little detail you need in order to beef up your portfolio, making it one of the best Udemy courses for value investors.
Different forms of stock analysis are explained at length, as are the different types of investments you can find in the stock market.
Trading stocks already seems to be a "rich person" thing, but hedge funds? Well, at that point you might as well say that your other car is a yacht—because it probably is.
Hedge funds are investments that are left up to the rich because they literally involve "hedging bets" in order to maximize profit. If done incorrectly, a hedge fund can hemorrhage money faster than a shopaholic can spend it.
Create Your Own Hedge Fund is one of the only courses for stock market education geared towards hedging your risks the way a real Wall Street manager does. If you are careful and follow this program's steps, you can reap hedge fund rewards without the million-dollar entry fee.
The most common tool Wall Street workers use to trade stocks is technical analysis—a specific form of analysis that involves looking at stock patterns to determine where the stock is headed. By using technical analysis, you can figure out when to buy, sell, or hold onto your stock.
Technical Analysis 101 teaches you the basics of how to perform technical analysis, why it's important to use it, and how your analysis can lead you to better trades. If you're looking for the best courses about trading stocks specifically, this is it.
The biggest fear newbies to the market have is the fear that they will lose all the money they put into the market. Honestly, it's a legitimate concern. People have lost everything on the market, and if you don't know what you're doing, you could have the same happen to you.
This course explains why people lose money on the market, and how you can stop this from happening to you. By "bulletproofing" your stock, you reduce your risk of loss immensely—and potentially save yourself from making serious mistakes later on.
Sometimes, all you really want when you're learning a new skill is to get a grip of the basics and just root yourself in a strong foundation. Stock Trading & Investing for Beginners is a great pick for people who want to keep it (relatively) simple.
This course bundle offers you a clear and concise explanation of the stock market, how to use technical analysis, how you can minimize your risk, and how you can use Benjamin Graham's fundamental investing principles to better your financial standing.
Even if you're not fully into Wall Street culture, you probably already know that beating the market is the way to make life easier for you. Beating the market is the term used for people who manage to get higher returns than what the market average gives out.
How to Beat Wall Street shows you how real finance professionals get above-average returns, and why it's actually relatively simple to do. It's a course for people who want to get better returns on the investments they make—and a worthwhile one at that.
Though you'd never guess it, the goal of most people who invest in the stock market isn't to become a Warren Buffett or buy new Armani suits. It's just to build wealth and hopefully retire. Building wealth is a must, not a maybe, if you want to live a happy life.
That's what makes this one of the best courses for stock market education on the market. How to Start Building Wealth isn't promising you a pie in the sky; it's promising you a better tomorrow. This class makes it attainable.
Are you tired of skimming through the best books on investing ever written and not finding the exact information you need? Are you, instead, looking for courses for stock market education that are easy enough for high schoolers to understand? If so, then you're in luck. This class is all about giving you the basics for a deep understanding of stocks.
Learn the Foundations of Stocks and Options is a class that offers you a basic understanding about how the stock market works, what options trading is all about, how people profit from it, and what techniques people use to make the most of their cash.
"Buy low, sell high," is the most commonly cited tidbit of wisdom for stock market trading. You might also have heard that getting high quality stocks is the key to success.
The problem with most newbie stock investors is that they can't afford Apple stock, or shares from Berkshire-Hathaway. Cheap stocks are often risky, especially if you're dealing with penny stocks.
How to Pick Cheap Stocks is one of the few courses for stock market education that makes it possible to invest well while still remaining on a budget. Need I say any more?
About the Creator
Born in the Ukraine and currently a citizen of New York City, Sasha Konikovo has become obsessed with makeup, fashion, and anything that keeps her svelte figure looking sharp. She hopes to marry a billionaire and have a lifestyle like Paris Hilton soon enough.
Reader insights
Be the first to share your insights about this piece.
Add your insights