Stacking Money in 2019
Ways to earn money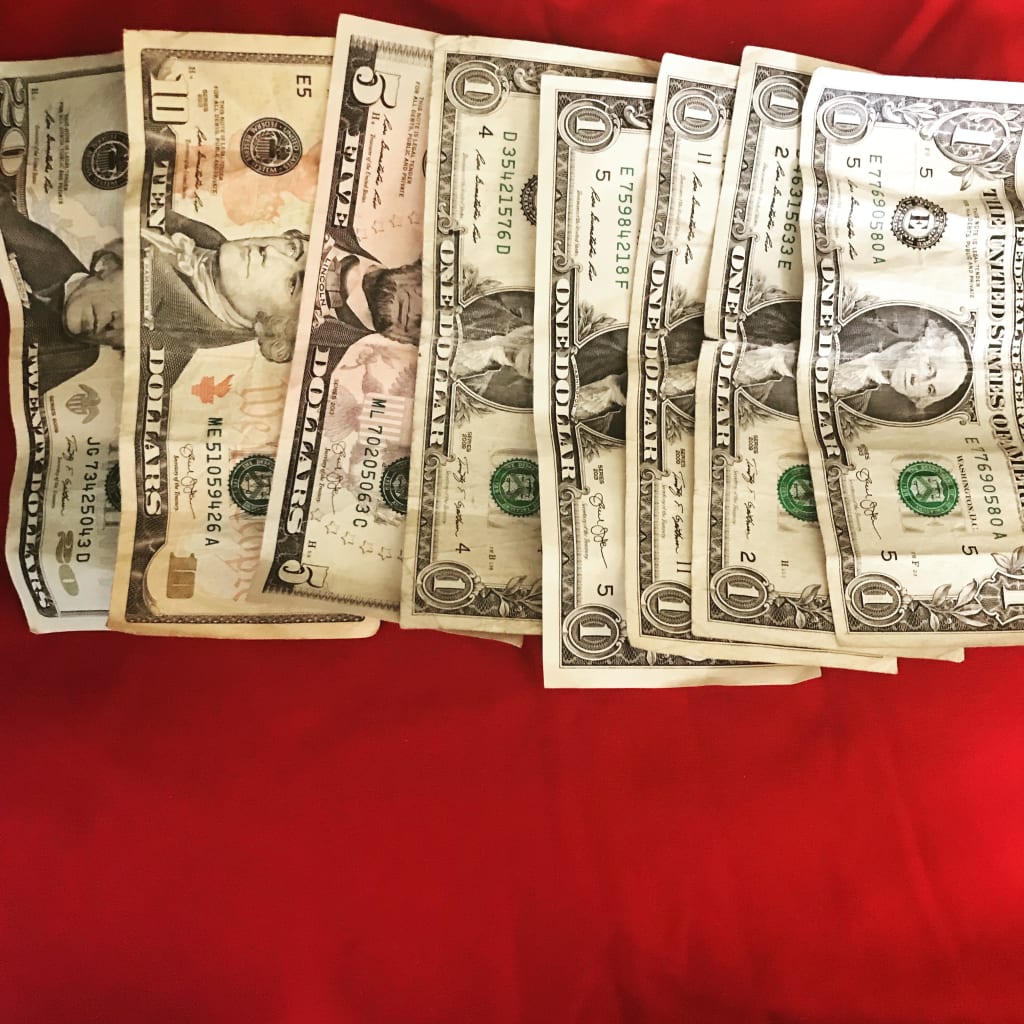 I want to help you with one of your resolutions. Every year, we resolve to eat right, exercise, and save money. This blog is to help you solve one of those problems—actually, the only one I'm capable of; the other two are on you.
These days, most things are expensive; you have to put two or three paychecks together if you want to pay cash. It's not easy by any means. One thing you have to realize is that you are not alone in trying to make ends meet. You want to save money, but how? Don't let fear keep you from increasing your financial worth. How many times do you discuss your financial situation with a family member or friend, (except in generic terms), or make a joke about it. Like "I can see the lint in my pocket, I'm so broke." There are many like-minded people out there just like you who want to save, but have limited funds, and know nothing of what's out there that can help them change their financial situation.
Stocks and Stilettos
One group that's out there helping women to learn all about investing is Cassandra Cummings' Stock and Stilettos group. Cummings is a motivator and leader who gives women a platform to learn about investing and move forward in their quest to be financially stable. What caught my eye first about Stock and Stilettos was that name, which I found is exactly what this group is about; women learning about investing financially in various ways. This is a very sought-after group with women from all backgrounds coming together to get educated, and share about how to become financially fit. Your thinking can be anywhere from "I don't know anything about investing" to "I want to expand my stock portfolio"; Stocks and Stilettos has something for you. Cummings is a hands-on leader who shares knowledge via FaceTime, and brings in guest speakers to spread their knowledge to the women. There are classes and clubs that not only share knowledge, but help to form life-long friendships among the women. Stocks and Stilettos provides many ways to get beyond the "I don't know anything about investing" mindset to you being confident in your investment choices.
Beginners have no need to feel intimated. I just took a candlestick chart class that was for beginners who wanted to start to learn this type of chart. There are a lot of charts that can be used in investing. I found the class informative, and not so involved that I felt lost. This is a group every woman should consider joining to increase their financial knowledge, and to be able to replace the lint in your pocket with green bills. If you've ever wondered about the stock market, options, cryptocurrency, or any financial vehicle, all it takes is going on Facebook and asking to join, and you will be on your way to bettering your financial situation.
Acorns

I call Acorns the no-think-about-it way of saving, because you really just forget about it. It's so easy, you won't realize you're saving. This is how it's done every time you buy something; Acorns rounds up the change and invests automatically. For example, if you buy a shirt for $12.50, Acorns rounds up to $13.00, invests the $0.50 automatically. I know right at this moment you're saying, "She's crazy to think I'm going to put my hard-earned money in the stock market when it's tanking every-day." This is where the no-think part of Acorns comes in. You just spend, and they will do the investing for you. I'm not saying that you should just give someone your money, and never look at it again (no way), but what I am saying is you don't have to go out and buy Invest Dummies books to save through Acorns. There is an app and questions to see what your goals are. I've used Acorns since it started, and have never had a problem with customer service or withdrawing or adding funds. Saving will come no easier than with Acorns. There is a fee associated with Acorns.
Crowdfunding

When you start seeing your bank account inch up, you'll want to invest in all kinds of things (options and real estate, to name a few). I became interested in land through the crowdfunding site Kickstarter. There was a campaign a company named Acres was running to purchase land by paying for it monthly. When you finish paying, you get a clean title to the land. While I'm mentioning Kickstarter, are you creative? I mean, can you sing, make something, or improve something out there? Then crowdfunding maybe the way for you to increase your financial worth. There are two crowdfunding sites that I am familiar with: Kickstarter and Indiegogo. I'm sure there are a lot that I don't know about, but these are the two I have used personally. Crowdfunding is basically where you have an idea, and you get people to believe in your dream by funding it. Here's where the making money part comes in: you can sell your products to places like Amazon or Walmart, or through your own website. I have not created any campaigns, however I have helped fund dreams through crowdfunding such as Acres. I have a blog where I talk about the sites, called Uniquethings.blog.
Fundrise

Real estate can be a great investment for your future. Fundrise is a real estate company that invests in property. They loan money, and invest in up-and-coming communities in many states. What I like about Fundrise are the different types of homes and communities that I am invested in, as well as the communication they provide about new properties they are investing in. They provide you very easy-to-understand information and descriptions about the different properties. There is an investment cost of $1,000 to join. The other thing I want to mention about Fundrise is that you set up a monetary goal, and pay down on that goal on a monthly basis. For example, if you wanted $20,000 within five years, you would pay $233 a month. I'm sure there are other ways to invest in real estate out there, and as your portfolio grows, consider adding real estate to your portfolio. I just became aware of two websites that allow you to invest in real estate: Buildingbits.com and The Tulsa Real Estate Fund. I know very little of these two companies; Building Bits lets you choose the property that you want to invest in, and the Tulsa Real Estate Fund is African American-owned. Please do your research, or talk to someone with experience before investing.
eBay

eBay and other sites where you resell items for profit are another way to increase your finances. My spouse does this, and it can be profitable, but you have to be careful of eBay fees. I tell people I'll never look at a clearance rack the same. Why? Because every item on a clearance rack can potentially be resold for profit. It is not only items from your closet that can be resold; people actually go to Goodwill, thrift shops, and clearance racks to get the items they resell. Check it out on YouTube; this is a growing business for housewives. Did you know that Goodwill has a website that resellers use to increase their inventory? How times have changed.
Robinhood
The website Robinhood is a very popular way to invest with minimal funds. Robinhood has a commission-free investing platform, which gives you more money to invest. Robinhood offers such investment vehicles as stock, options, and cryptocurrency, and offers information about the companies you are interested in. I personally like the ease of use, and being able to see what analysts are saying about a company before I invest. When you're looking for an easy way to invest, give Robinhood some consideration.
Stockpile
Stockpile is another web-based way to invest, like Robinhood. There were things I liked about investing in Stockpile, and things I did not like as much. What I liked about Stockpile is that you can invest in factual shares, but what I didn't like was that your trades aren't completed until the end of the day. Here's an example of factual investing with Stockpile: Let's say you want to invest in Amazon, but don't have $1,500 for a whole share. You can go to stockpile and buy a factional share of Amazon for, say, $25, and you can own a piece of Amazon. Stockpile is great for the person on limited funds who wants to own a piece of a company that would otherwise be out of their reach financially. Stockpile puts big companies such as Netflix and Amazon within your reach.
Cryptocurrencies

I'm only mentioning cryptocurrencies like Bitcoin and Ethereum, because there is so much hope that crypto will do for us what the dollar does, which is to buy whatever you want. You will see many opinions as to whether cryptocurrency is worth investing in, since it's very volatile at this time. Crypto is definitely something you should do your homework on or take a class on with a group such as Stocks and Stilettos.
No matter whether you're new to investing or not, you should do your own research. Read books and ask questions. Don't follow the hype unless you've come to the same conclusion. You should join groups such as Stocks and Stilettos and Robinhood, which also has a Facebook group. Everyone has their own situation, and my situation certainly won't be yours, so be informed in your investments. Don't spend the grocery money to invest, and learn to have patience, because nothing happens overnight. Happy Investing.
investing
About the author
I am a retired from working at the Defense Department and i am also a vet. I live with my spouse and 2 dogs. We have a e-commerce store Uniquethingsthingsonline.com. We live in Florida now but came from New Jersey. I am writing a teen book
Reader insights
Be the first to share your insights about this piece.
Add your insights