Smart Strategies for Real Estate Investment
Buy Low...Rent Smart...Sell High!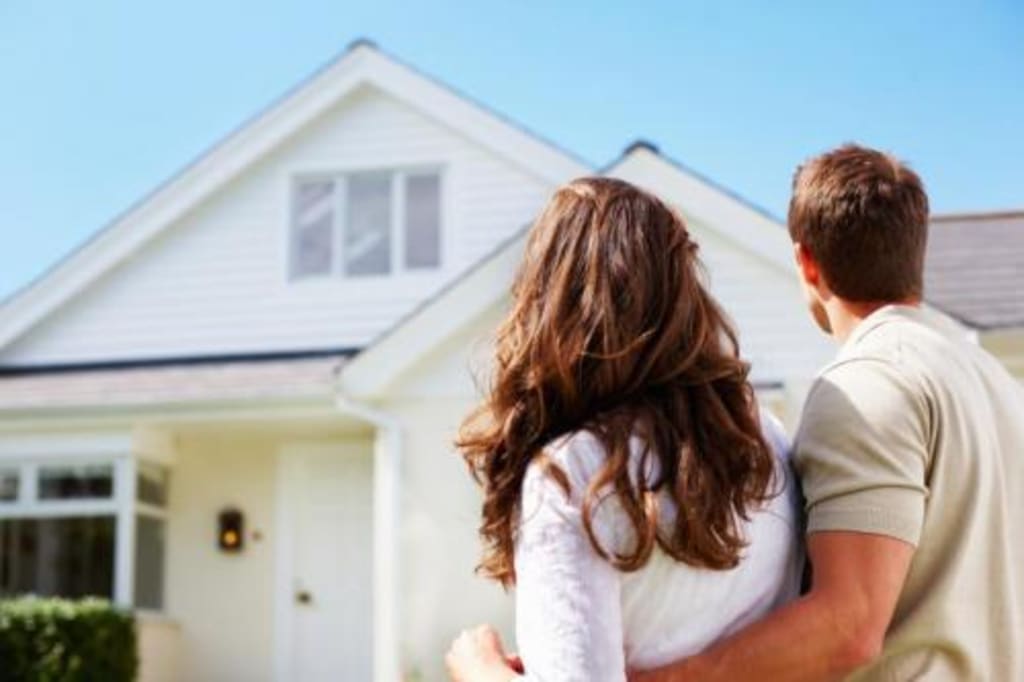 Buy Low...Rent Smart...Sell High! All sound good and are Smart Strategies For Real Estate Investment. With the very explosive stock market, numerous folks have converted to real estate as a more secure means to invest their hard-earned money.
Although a lot of investors prefer to purchase a property only to turn around and sell it quickly, other investors opt to hang on to their investment for a longer period to bring in a bigger return on their investment.
If you're discouraged by the volatile roller coaster rides of the securities market, then the real property is the ideal place to invest your hard-earned money.
But investing in real estate isn't as easy as it seems. It requires solid strategies to reach your financial goals and make your investment a lucrative one. If you're an ambitious real estate entrepreneur, then you need to look at these 5 strategies listed below that will help you in becoming successful at real estate investing.
5 Smart Strategies for Investing in Real Estate
Buying and Holding Strategy
With this strategy, you purchase a property and let it collect rent for you. Therefore, this strategy is commonly known as rental properties.
3 Tips for Rental Property
Tip Number 1... The investors' first win takes place by buying a real estate property at a 10-20 percent discount by looking for motivated sellers and avoiding paying high real estate agent commissions.
Tip Number 2... The property is rented via a lease or rent to purchase agreement. Not only does the investor receive a down payment, but they also receive monthly rental income that typically surpasses the monthly mortgage amount.
Tip Number 3... The final winning results take place when the leaser or purchaser decides to purchase the property. The owner has recognized the profits of owning the property and has sold it to the leaser or renter without having to pay any real estate agent commissions. If the leaser purchaser decides not to purchase the property, the investor still comes out ahead since they can either renew the lease-purchase contract and increase the purchase price [based on property appreciation] or enter into another leaser purchaser agreement with new tenants and start the cycle all over again.
Flipping Strategy
Turning over involves purchasing and selling real estate property without actually taking its possession. You sign a contract with the purchaser of your property and receive a commission for your services. There are no credit checks or deposits involved in flipping. And the silver lining is that you do not have to apply for a mortgage, as you are not the factual owner of the real estate that you're selling.
Nevertheless, there are 2 stipulations for thriving flipping.
The property should be able to draw in buyers quickly and
You should not have hold of the property for a long period, that is, not more than 15-20 days. Using this scheme, you merely buy the real property, flip it to a purchaser, and take in your money as a commission.
The Strategy of Rehabs
With this strategy, you purchase a rundown property at a really cheap price with the anticipation that your renovation and repair costs estimates will be at minimum doubled when you sell the property again. This type of strategy appears good only in theory. The truth is that so much of real estate investing requires a large amount of risk and typically end up in loss.
This occurs because you either don't find a rundown property that is inexpensive enough to make you a profit, or worse yet the restoration costs end up being more so when you sell the property you lose money or just break even. This type of strategy is better suited to someone who can do the work themselves.
Commercial Real Estate Investment Strategy
Any building bigger than a 4-unit apartment is viewed as being commercial. The huge reward of commercial real estate investment is that your property value is estimated in terms of the revenue it brings in rent and not in terms of the value as residential real estate.
New Construction Strategy
This strategy is about selling your new home while it's being built. Nearly all investors find this strategy to be the most inexpensive and the simplest one. The crucial thing here is to make sure you're updated with the current market trends. All the same, there's a specified limit imposed by the building companies on the number of houses you can purchase.
A Clever means to make the best use of this strategy is to have one or 2 homes being built continuously. But this strategy only earns really good profit only in a sellers' market. If you discover the local real property market to be highly unsteady or the market is on the buyers' side, then it's more beneficial to avoid this strategy at this time.
The above five smart strategies For real estate investment will help you to bring in big harvests in real estate investment provided that you make the best choice that suits your situation. The choice is always yours.