Online trading in the times of Corona
A beginners guide to online trading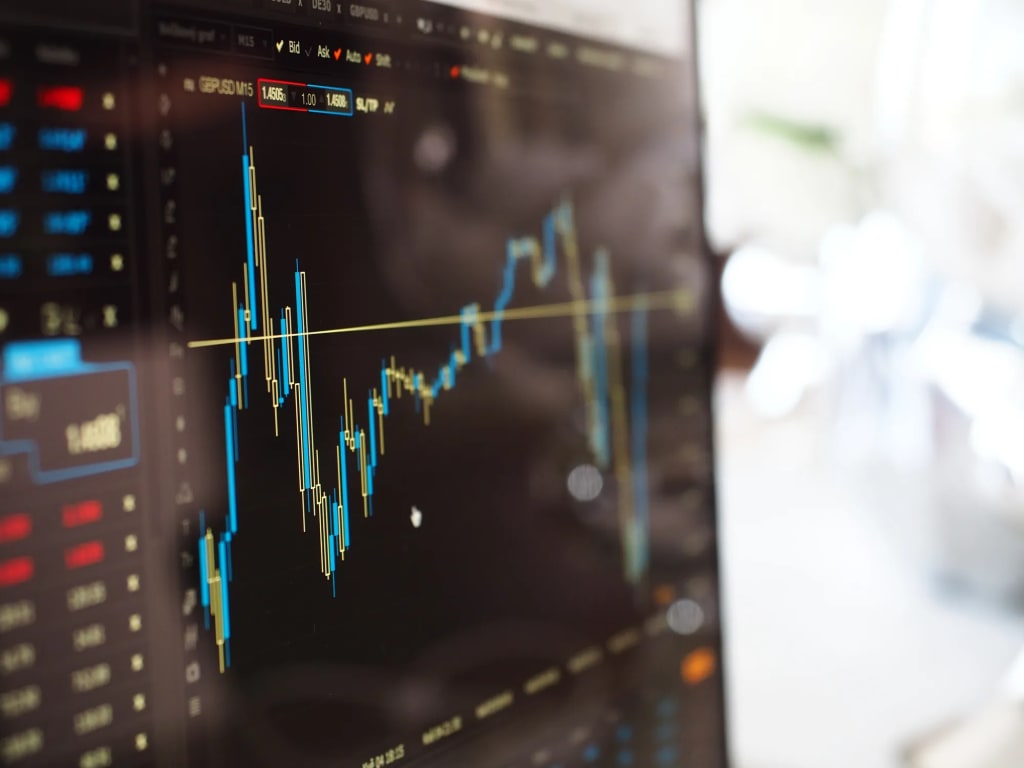 Deciding where to invest your money is a difficult decision at the best of times. The current Covid-19 has created significant economic uncertainty worldwide and has made making investment decisions an even more complex and confusing process.
One popular option for making the most of your cash is online trading. Once reserved for only the most rich and powerful, trading is becoming a much more accessible option for anyone with some money to spare and good financial history. It can now be done online and doesn't have to involve visiting a broker.
For those thinking of trading online, it is important to grasp a good understanding of the different terms you will come across and the different options you have. It is also important to understand the financial risks involved, as there is no guarantee you will make money.
This post explains the basic terms of trading. Highlighting the different options available to you, giving you a great head start on your journey to becoming a successful online trader.
What are the different types of online trading?
There are a number of different types of trading. Which type of trading that is suitable for you can depend on the amount you have, the time you have and the amount of risk you are willing to take. Here are a few options to consider:
Day trading
Day trading can be one of the fastest investment methods to gain money in a short space of time. Using this strategy, you buy and sell securities within one 24 hour period. This can be a good way of new traders to invest a small amount and gain experience.
CFD trading
Contracts for Difference (CFD) trading involves buying the rights to speculate on a stock's future market price change. There is high risk involved with this type of trading, but also the potential for high rewards. There are a number of online sites and apps available for you to use specifically for CFD trades.
Position trading
Position trading is longer term than day trading, you will often hold securities for weeks or potentially months. This strategy involves extensive amounts of research and providing you have good data, it can give you great returns.
Swing trading
Lastly, swing trading is about identifying trends and taking advantage of them as they begin to gather some momentum. You predict the highs and lows based on data you collect.
How to start online trading
Consider your options
There are a few things to consider before you jump into the world of online trading. Firstly, you should look at your pension contributions and see if you can increase these. Don't forget that employers often match these contributions.
You can also investigate other saving and investment options, some of which have tax advantages. These might include stocks & shares ISAs or cash ISAs.
Make sure you are well informed
Educating yourself on how to trade online is essential for avoiding costly mistakes. There are plenty of free resources or paid courses that you can take. Take a look on YouTube for some tutorials or find a course on Udemy. Be sure to always do some research into the accuracy of the information you find and look for multiple sources.
Find an online broker
You will then be ready to find an online broker platform and sign up for an account. Look at reviews for each platform, investigate their fees and see if they have a demo account option. Being able to practice on a demo account is great for beginners and is highly recommended.
Research stocks and start investing
Finally, once your account is all step up you can begin looking for stocks to invest in. You should take it slowly at first to build up your confidence and experience. The most important rule to remember is not to invest more money than you can afford to lose.
You are bound to make mistakes at first, such as pulling out of a stock investment too early or too late. Learning to trade online requires patience and perseverance.
What impact has the covid-19 crisis had on online trading?
Unsurprisingly, the covid-19 crisis is having a significant impact on the global investment market. Earlier in the crisis, the stock market suffered large falls. However, more recently it has begun to stabilize, with the FTSE 100 reaching a three month high in early June.
While the looming threat of an upcoming recession may have many second guessing their decision to invest, there is the potential to take advantage of cheap shares. There are also options for minimising risk, such as drip-feeding money into investments.
But is it safe to invest at the most? Investing more through online trading will always carry risks regardless of the economic climate. However, low prices can mean that you can pick up stocks and shares for cheap. You must always consider the risks carefully against these potential rewards.