Major currency pairs and how to trade them in the forex market
Major currency pairs have significant volumes of traders, and they attract more when the market swings upside. So, learn to trade them here.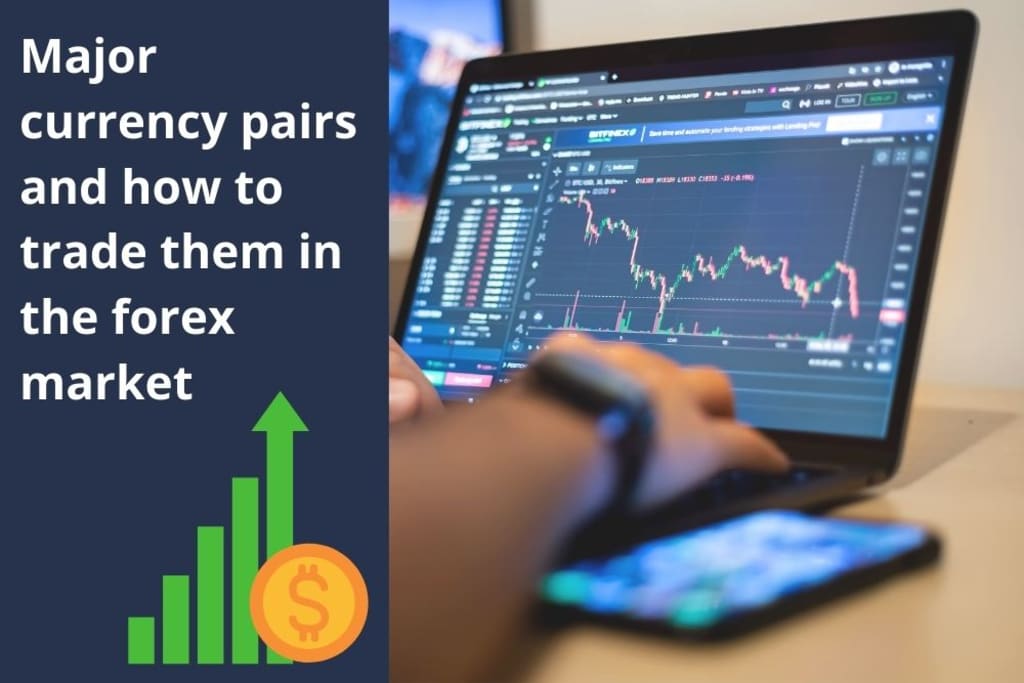 The heavily traded currencies are those that have greater volumes, wider spreads and immense opportunities of gains.
Also, their impact on international trade is significantly on the higher side. Traders want to buy these currencies and currency pairs for their profit-booking strategy.
You know, most of the people search about them on Google. Let us unfold the name of them. Here they are:-
Dollar
Pound Sterling
Euro
Japanese Yen
Swiss Franc
While these are the currencies, for exchanging you have to invest in the best pairs. That includes:-
USD/CHF
EUR/USD
GBP/USD
USD/CHF
Do you know, there is a G10 currency group, which has a reputation and the four pairs above are part of it. Besides, drawing enormous volumes, these forex currencies provide a chance for accurate speculations. You know, money-making becomes easy predictions that hit the bull's eye.
Know about the best currency pairs
It would be beneficial if you remembered that these global forexes have the potential to drive the market as per their will. But before moving ahead, do you know, some experts consider NZD/USD, USD/CAD and AUD/USD as the major currency pairs.
As per barchart
The average volume of NZD/USD is 119,217 (year to date).
The average volume of USD/CAD is 184735 (year to date).
The average volume of AUD/USD is 152485 (year to date).
The official records show the strength of these pairs. Isn't it?
So, if you are willing to invest in some forex currencies and do not find those four pairs, don't get disheartened. These three pairs are not less than a miracle for traders who trade through strategies in place.
Best currency pair
Overall, the best currency pair across the world is EUR/USD. The volumes it draws from traders is phenomenal and investment-worthy. All in all, it scores favours from twenty per cent of the total market players trading in the forex. Also, you must know that the individual currencies are one of the most fundamentally strong ones.
Hence, even if you stockpile them separately, there is an opportunity squeezing out good interest returns.
You'll be pleased to know that the USD/JPY pair stands at the second spot in terms of volumes. Moreover, GBP/USD is on the third and USD/CHF in the fourth position.
An interesting fact about currency pairs
AUD/USD, USD/CAD and NZD/USD will often have exceeded trading volumes compared to GBP/USD and USD/CHF. The reason is, the economies of the former depend largely on commodities.
Know what the reason for trading major currency pairs is?
The question arises in the minds of many traders, and it is legitimate. They are spending hard-earned money. It is their right to inquire before investing.
Like a magnet attracts another magnet, bigger volumes push more volumes of traders closer. It is because the spreads between ask and bid price become lesser.
Hence, major currency pairs have fewer spreads compared to the exotic ones.
Also, the major pairs have more elevated volumes, and they pull a spell to bring more traders for trading.
Advantages of higher volumes
You know, a stronger team has more followers, and its consistency brings others to interest. And when you have a higher force which has your back, then entering and exiting the forex market is straightforward. Their positions sizes are large and expunge confidence in traders.
But, if you get entangled in pairs with lower volumes, then profit-booking becomes difficult. There are not many takers of your currencies. You have to struggle for bidding and selling and changing the position. It happens due to lower volumes.
What are cross currency pairs?
These are currency pairs of sans USD. Earlier, the US dollar was mandatory for exchanges. But now, things are altering. Other currencies are managing currency pairs and getting exchanged without the greenback.
Famous cross pairs include EUR/JPY, EUR/CHF, and EUR/GBP.
EUR/JPY:- Interesting part about the pair is that many experts believe forecasting on it is easier compared to USD/JPY. It is because the Japanese Yen and the US dollar are among safe-haven currencies.
Hence, on the popularity chart, you can pin EUR/JPY higher.
EUR/GBP:- It locates the bonding between the European Union and the UK economy. These economies are interlinked even after Brexit.
So, what does it tell you? It tells that prediction its price movement is not simple.
EUR/CHF:- What name comes to your mind as safe haven-currencies? The US dollar or Japanese Yen. But there's another one, Swiss Franc. Thus, when the market is volatile beyond the anticipation, traders invest in the pair.
Tips and ideas for trading currency pairs
Logically, you have to be consistent with your trading. The more you get involved in the forex market, the better you know about how it may behave. Your focus on foreign exchange trading through technical and fundamental analysis is the trick to success.
If you are a beginner, then begin your journey with liquid or the most traded EUR/USD currency pair. USD/JPY is second on the cards.
Avoiding excess of leveraging initially, can keep you grounded and attached to the forex market for a longer duration.
Getting disciplined with time is essential in forex trading. You do not have to fall for lucrative offers.
Whatever appeals you among swing trading, scalping or day trading after observation, stick to that and make gains.
Conclusion:- Knowing about where and what to invest in the forex market is good. However, the best part is to know apt currency pairs that have tremendous volumes and searches among professional traders. EUR/USD holds the command in the financial bazaar for every trader.
Likewise, many currency pairs are heavily trusted by experts and trade pundits along with market players. The countries which mint them are among the top economies of the world.
advice
Trending Brokers brings you the best genuine broker reviews and information on currency trading online, CFDs, and investment through authentic learning ...
https://trendingbrokers.com/