How to Start Building Passive Income Streams Through Investing
Whether you are new to the field of passive income-producing or a seasoned earner of passive income, you will find some amazing passive income ideas in 2022.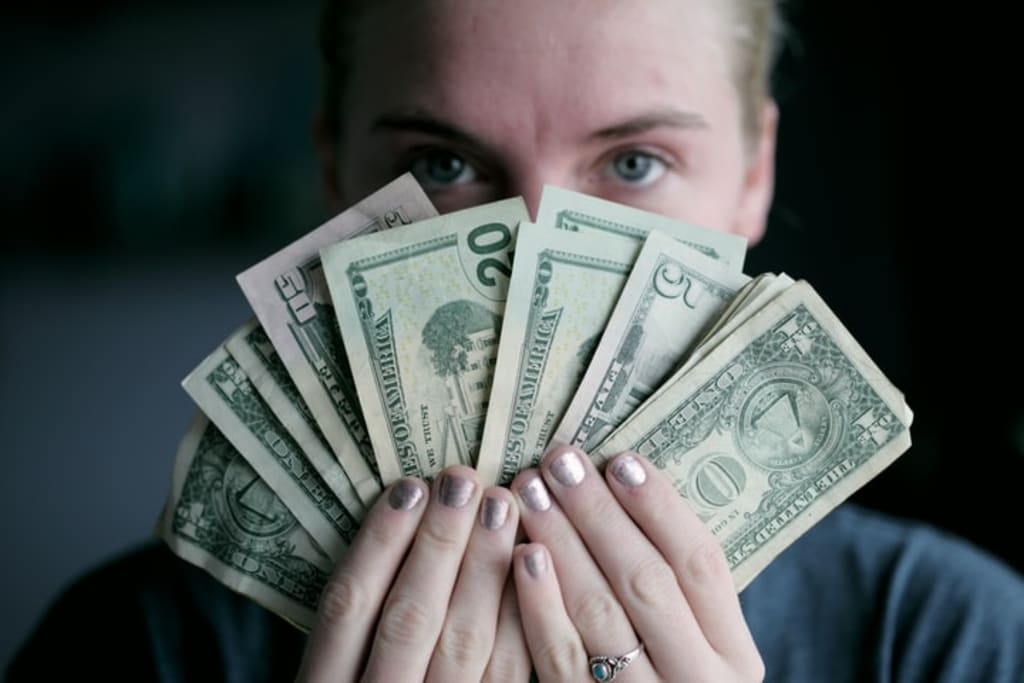 What exactly is passive income, and how does it operate in practice?
As the term implies, passive income is revenue that can be made without the requirement for active work or time input. In the past, the vast majority of people created passive income through various activities such as real estate and stock market investing, among others, to supplement their income. While earning a passive income has become more accessible as a result of the internet, there is still a plan that will appeal to the vast majority of individuals, no matter what their abilities, financial capabilities or desires are.
To generate passive income, you must first make an initial investment, either in terms of time or money, in something that will eventually generate cash for you while you sleep. "Passive income" is the term used to describe this type of income.
Dividend investment
DIY investing refers to the process of managing your own portfolio rather than employing a fund manager to do so for you, as opposed to traditional investing. Online brokers like Qtrade and Questrade, which offer low-cost services such as buying and selling stocks, mutual funds, and exchange-traded funds, have made investing easier and more affordable than it has ever been before.
This option has several significant advantages, including the fact that it is not only a low-cost form of investing, but it is also an excellent method of creating passive income as well. Even though not all of the stocks purchased in this manner will pay dividends, they may improve in value over time without your intervention, boosting your net worth and adding money to your bottom line in the process.
If you are a shareholder, dividends are typically given out once every quarter, and there are a variety of wonderful opportunities for you to take advantage of them. If you're interested in learning more about our top recommendations, we recommend that you read our comprehensive essay on the Best Canadian Dividend Stocks.
Robo-Investing
With the help of a robo-advisor, you can take a hands-off approach to investing as a result of advancements in artificial intelligence-based financial technology. After learning about your investing objectives and supporting your robo-advisor in learning about them, your robo-advisor will be on its way to picking and administering low-cost ETFs on your behalf. Wealthsimple is the most popular robo-advisor in Canada.
The fact that asset allocation, portfolio rebalancing, and other potentially time-consuming operations will be handled automatically will allow you to devote more of your time to pursuing other passive income sources. More information about our top-rated Canadian robo-advisers may be found on our Best Canadian Robo Advisors 2022 page.
Through the use of crowdfunding, you can get involved in real estate investing.
Real estate investment trusts (REITs) provide investors with the financial benefits of property ownership while avoiding the drawbacks of property ownership. Customers can participate in real estate projects that have already received 50 percent of the money from the developers through NexusCrowd, which is similar to Fundrise in the United States. This reduces the amount of risk associated with the investments.
There is also RealStarter, which is a free service available to residents of certain Canadian provinces, which is another alternative available to them. The advantage of this choice is that the maximum amount you may donate for any single project is $1,500, which is less than the minimum commitment of $10,000 required for NexusCrowd projects, making it a more affordable option. According to their websites, income returns from these platforms are not guaranteed, but they do provide the possibility of earning a substantial return on your investment.
Real estate investment trusts are divided into two categories: REITs and REIT exchange-traded funds.
If you wish to invest in real estate trusts in a more secure and cost-effective manner, you might want to consider REITs and REIT exchange-traded funds (ETFs), which are traded on stock exchanges in the same manner as stocks. In Canada, there is a large variety of high-quality alternatives to choose from.
To get started investing and earning money right away, all you need is a small number of money to invest and an online brokerage account. We provide a great lot of information on these options in our in-depth article, Investing in Canadian Real Estate Investment Trusts, which is available here.
The Advantages of Investing in Conventional Residential Real Estate
Another method of earning money passively from a real estate investment is to purchase a property and contract with a property management company, which will handle everything from finding suitable tenants to completing repairs, allowing you to put money in your pocket each month without having to worry about anything. This method is similar to the one described above.
The fact that this choice is not for everyone is self-evident, given the enormous amount of time and work required to get started, as well as the significant initial financial investment required. Read our comparison article between commercial and residential real estate investments to find out which sort of real estate investment is the best fit for your needs.
Technological improvements have created an entirely new universe of opportunities for people to make money on the internet in the previous decade. According to predictions, global e-commerce sales are likely to reach CAD $5.4 trillion in 2020, with that figure expected to rise by more than CAD $1 trillion by 2022, according to the World Economic Forum. As a result, there are a plethora of opportunities to generate passive income using the internet.