How controversy leads to success…
…the curious case of Ryanair.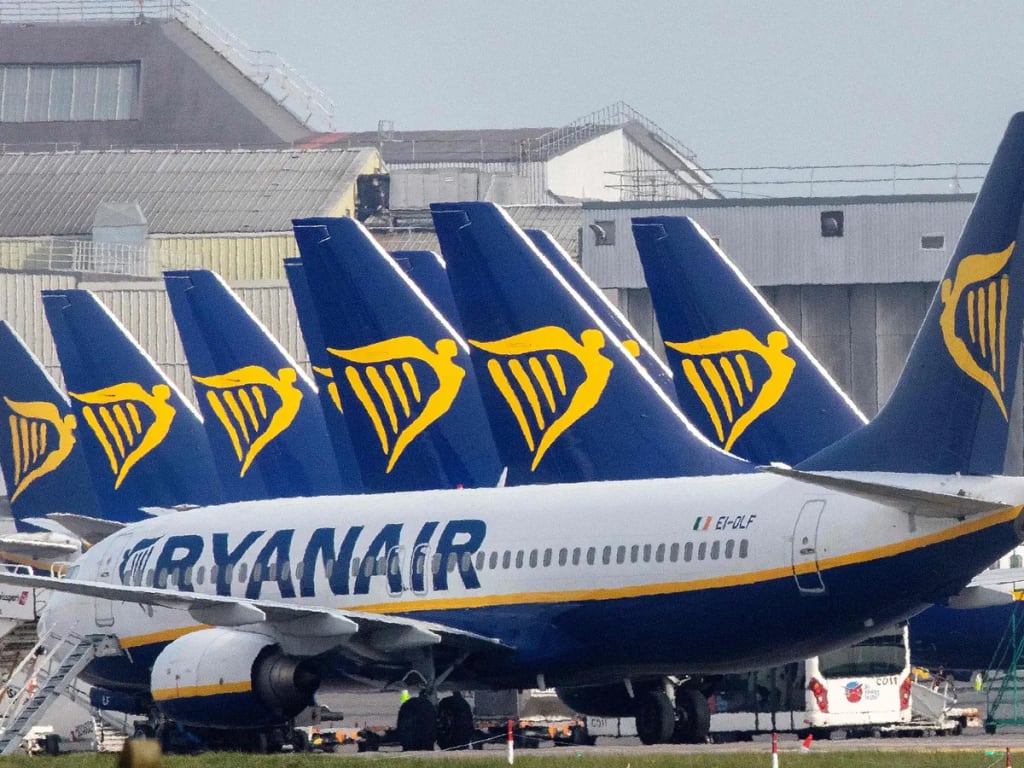 Ryanair, Europe's most controversial airline. Founded by Michael O'Leary in 1984, the budget airline has spent most of its life disrupting the market and doing things peculiarly differently and maximising profit as a result. Some of the ideas that Ryanair pursued have subsequently been seen in a negative light but they are ingenious nonetheless.
Ryanair is synonymous with extra charges, want to bring two bags on board? That's €8 to Ryanair. Want to pick where you sit? That's €7 at least. Forgot to print your boarding pass? €45 please. Most of these are things other airlines give away for free but Ryanair uses them to maximise profit on their low-margin budget travel.
Most of these things are accepted by Ryanair's customers as part and parcel of travelling with the unusual budget airline but no-frills budget travel has not always been Ryanair's key offering.
When Ryanair was founded in 1985 by the Ryan family, they ran a small, 15-seater aircraft to Gatwick Airport from Waterford in Ireland. Early Ryanair flights (on a larger plane) included business class and frequent flier programs - both concepts ditched when the airline ran into financial troubles.
One of the many things synonymous with Ryanair is the Boeing 737. The Irish airline first flew this aircraft in 1994, right in the midst of the times where they were establishing themselves as a budget carrier. Today, they operate 267 planes of this type, a world away from 1994.
Around this time, Ryanair launched their own website (after initial disapproval from CEO Michael O'Leary but he changed his mind saying "Screw the travel agents. Take the ******* out and shoot them. What have they done for passengers over the years?") which opened the door to cutting out the middleman in the travel agents, charging what they wanted and the start of extra costs.
And that's not the only controversial thing said during the cost-cutting charge is Ryanair'a eccentric CEO Michael O'Leary. O'Leary often makes bemusing remarks in the media, adding to the rebellious image of his airline: "If drink sales are falling off, we get the pilots to engineer a bit of turbulence. That usually spikes sales."; "We think they should pay €60 for being so stupid."; "Ryanair's biggest achievement? Bringing low fares to Europe and still lowering 'em. Biggest failure? Hiring me." Says everything you need to know about the company and their CEO.
But O'Leary's eccentric (to say the least) personality is not the only peculiarly of his airline. To be frank with you, there are too many Ryanair idiosyncrasies to list them all so I am just going to give you my two favourites.
Firstly, the airports they fly to. Airlines such as British Airways and Air France (formerly national carriers) fly to London Heathrow or Paris Charles de Gaulle. Ryanair flies to London Stansted (not in London) and Paris Beauvais (not in Paris) because it's simply cheaper and not many people notice. Another budget airline airport quirk is sending people to random places they've never heard of for cheap prices in an attempt to drum up demand - which often works.
Secondly, their phenomenal social media marketing. I am not a massive fan of social media but the first account I followed on Twitter was Ryanair. Never flown on them, probably never will, that's how good it is. They make jokes about sports (especially F1) and get in on current trends to attract attention. I do not know how much this affects their sales but the humour value is certainly more than one of their flights, keep it up.
Ryanair are certainly a controversial company and certainly know how to extract the most money out of each customer and get my attention on social media. For that, they earn my admiration but possibly not my custom. One day I would love to do a ridiculously cheap Ryanair flight but full trip with them? Not so sure.
history
About the author
Attempting to be an automotive and business writer. Not too bad at stringing a sentence together.
Reader insights
Be the first to share your insights about this piece.
Add your insights