How Choosing the Right Factoring Company Improves Your Business
Factoring is the process of turning your invoices into quick cash without shortening the amount of time your client has to pay. Important, right? Choosing the right factor to work with can help smooth the process over while giving you the funding you need for growth and to pay bills between when the work is done and the invoice is due. Here is how to do so.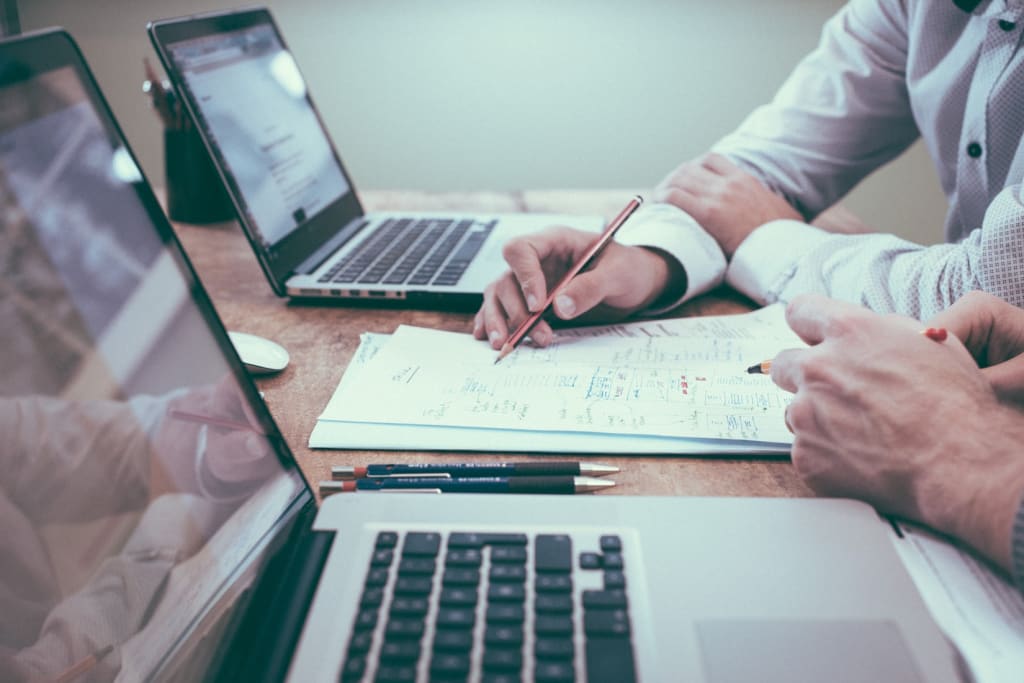 Industry Experience
The right factoring company for trucking is one with experience working with trucking businesses. This is because the factor will know the struggles and workings of the industry to better tailor terms, conditions and qualifications to meet your needs. Factors who primarily work with businesses doing limited contracts or one-time sales will probably not have the processes in place to handle your long-term clients and the way the contracts are designed.
Reputation
You can find reviews, rankings and testimonials from factoring company websites, third-party sites or even right in your internet search results list to see what kinds of issues customers have with the factors on your list. People are more likely to leave a testimonial if they had an issue with a company, but not every issue will be applicable to your company and reading them can show you how the factor responded to them. It is especially important to know how the factor interacts with your customers during collections. You are selling your invoices to them, which means they contact your clients for collection purposes and that finding a company with a reputation for honest practices and good customer relations can help you retain clients.
Bank
Not all factors are their own bank, which means that they will have to take out loans to advance the money on your invoices. If there is a problem with the bank or with the factor, this can cause issues with your money getting to you on time, leave you scrambling for another company for future invoices or even put pressure on your clients to pay more quickly. Factors which are backed by a bank, as opposed to being a borrower, or which are their own bank can give you more security in the process. Since banks are also regulated by the FDIC, you can be better assured that your money is in safe hands.
Flexibility
Factors will have different rules concerning how often you can submit invoices, what fees you are charged for late customer payments, and even how long their float time is. The "float" in factoring is the difference between when your customer pays and when you are credited with that payment. Sometimes the float is measured in hours and other times in days, which can make a big difference when your customer pays on day twenty-nine of a thirty-day invoice. The flexibility of many companies can be found outlined in the policies or fine print, but you can also see how past customers rate flexibility in online reviews and testimonials.
Speed
Sometimes it is all about how quickly you can get the cash and knowing that you can submit an invoice today and receive cash tomorrow can make the difference between signing on a big new contract and letting it walk away because you do not have the working capital for supplies, added employee hours or necessary equipment. Faster factors are not necessarily better ones but knowing if their terms match your reality should be a considered aspect when choosing between factoring companies. You should also determine how your invoices need to be submitted, most factors will have an internet portal to upload them securely and quickly as well as to avoid any being accidentally left on the fax machine or lost in the mail.
Rates
As more companies get into the factoring industry, there is more competition and downward pressure on rates. Not all factors will be in direct competition, however, because some will be designed for temporary accounts and others for ongoing contracts to help meet the needs of more customers. Your rate will usually be determined by the monthly volume and average size of invoices you want to factor, but it is important to read the fine print of any proposals you are sent to see if there are hidden fees or other concerns before you sign the paperwork.
Terms
You can solicit quotes and see the terms of more than one factor at a time to help you compare contracts before signing a final deal. Most of your homework will be done before getting to this stage, but it is always a good idea to compare what you think you are getting to the contracts you are signing to avoid costly miscommunication. Some of the terms that a factoring company will have can be found on their website or addressed in customer testimonials and reviews so you can narrow down your list of candidates before you send in any information. It is important to know if there are penalties for submitting invoices as they come in, if your money is held for any reason after invoices are approved and more.
Process
The basic process of factoring is pretty standard, you submit your invoices, the factor approves them and sends you the money. Once the client has paid what they owe, you are sent any difference between the invoice minus fees and what has already been disbursed. Some factors will have monthly minimums in either the number of invoices or the amount of money owed, which can negatively impact your business during slow periods and even rack up fees.
Factoring your invoices can help smooth out your cash flow and free working capital between when you do the job and when you get paid for it. In some industries, such as trucking, it is much easier to let the factoring company handle the collection of invoices while you have the funding to pay your drivers, maintain your vehicles and stay on the road. Finding the right factor to work with can boost your business, especially when their processes and practices help you streamline your own.