Here's why long-term investors are investing in Oatly
While the consumption of soy and dairy milk has declined for several years, within that same period, consumption of alternative milk has risen significantly.
As I'm writing this post, Oatly, the leader of Oat-based milk, has a market value of nearly $16 billion. Often, investors would compare it to Beyond Meat, the leader in plant-based meats, which has a market value of $9.3 billion.
Like Beyond Meat, Oatly has forged many valuable partnerships with many retailers and restaurants. Having a large network of stores and restaurants that sell Oatly's products allows Oatly to gain credibility and geographic diversification. If one retailer becomes unpopular with the public, at least Oatly has many other clients that can provide the company with sales.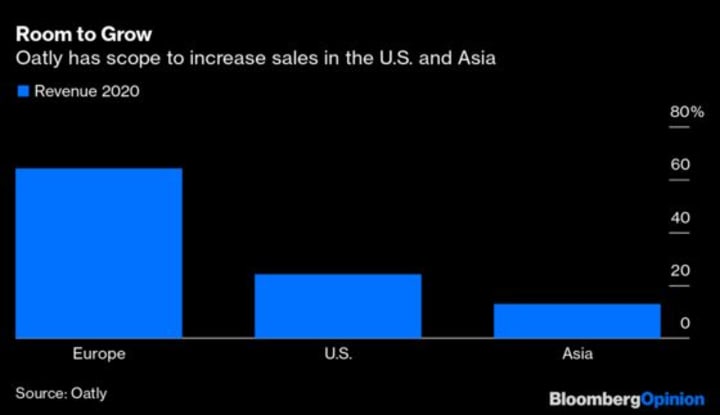 According to Bloomberg, the Alternative Milk industry has seen consistent growth for the past few years while Dairy Milk and Soy Milk have seen sales declines over the same period. While Oatly is a European company, it's still a leader in the oat milk industry here in the US and in Asia. While Oatly might be small in both the US and abroad, Oatly has more room for growth in both markets.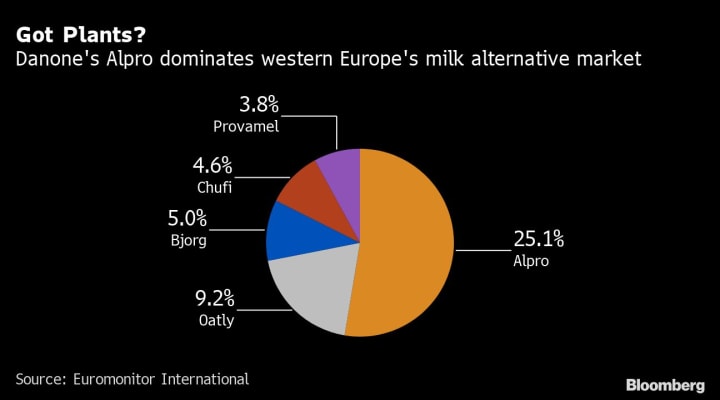 Regarding the competition, it's important to note that in its biggest market, Europe, Oatly isn't the largest. Rather, it's the second-largest and only behind Nestle's plant-based milk brand, Alpro.
And regarding the growth in plant-based products in both the US and China, it's interesting how both markets seem to have entirely different trends. In China, milk alternatives are struggling to gain traction while in the US, it's growing rapidly. At the same time, China is having a growing demand for dairy milk while the US is seeing a rapid decline in demand for dairy milk.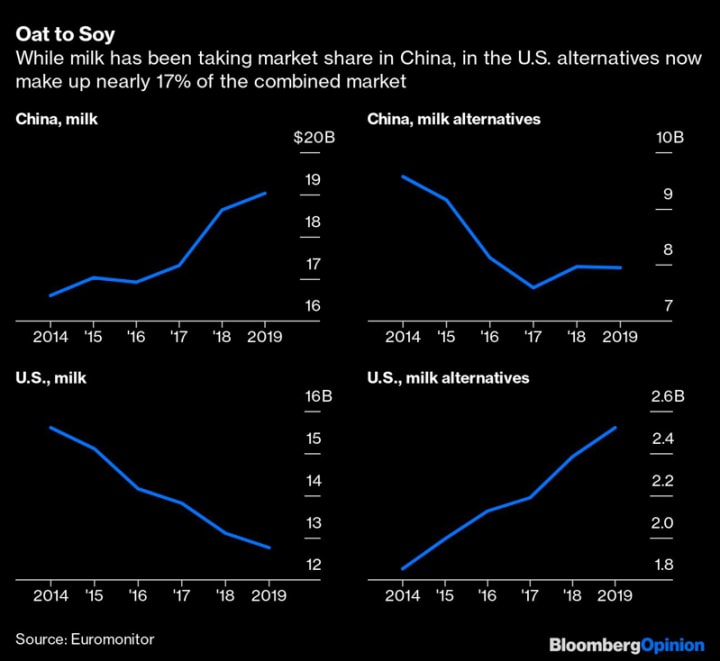 With that, Oatly investors shouldn't expect Asia to be a massive growth frontier as the people there have different preferences than the people here in the US and in Europe. Oatly is a leader in the growing alternative milk industry and as that industry grows, Oatly benefits as well.
It's important to note that Oatly is still not profitable as it continues to invest in its infrastructure and marketing efforts to boost sales and achieve economies of scale. In the meantime, here's how Oatly's P&L looks like: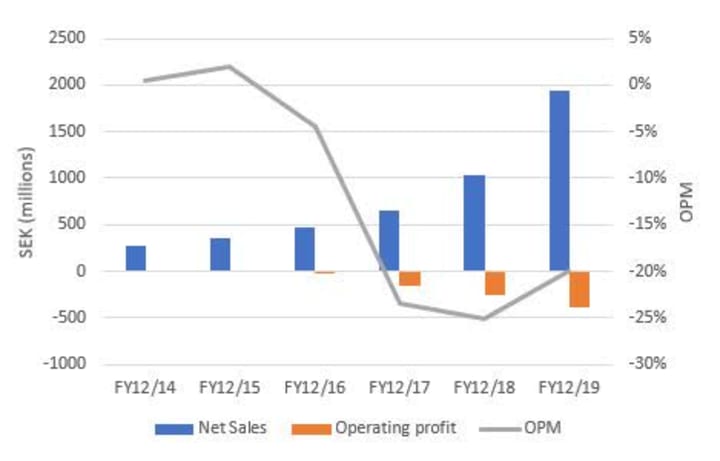 A fascinating thing about Oatly is that one of its investors is Blackstone Group, a prestigious private equity giant. Blackstone invested in Oatly in 2020 and within the specific private equity fund that invested in Oatly, celebrities like Oprah, Natalie Portman, Howard Schultz (former Starbucks CEO), and Jay-Z are all investors in that fund. This means that those celebrities are indirectly invested in Oatly.
Sustainability is a big reason why many consumers are starting to consume oat milk rather than almond milk or other forms of milk. When you compare all types of milk on the market to oat milk, you'll find that oat milk uses a lot less water, land, and creating it comes with fewer emissions than dairy milk.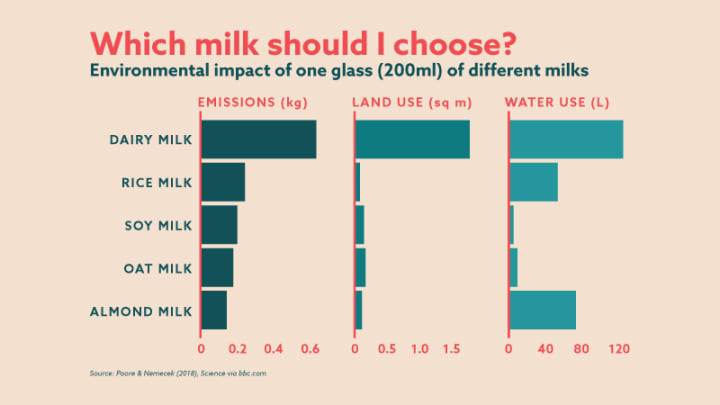 However, out of all the options for alternative milk, oat milk uses slightly more land than the other alternative milk types. Also, oat milk is second when it comes to which type of milk emits less and uses less water.
From all that, it looks like oat milk is highly sustainable for the planet.
Conclusion
While I do see Oatly growing fast and seeing it continue to dominate the oat milk industry, I do worry that like Beyond Meat, it will be prone to intense competition from other startups and from big brands looking to venture into the oat milk space.
The partnerships Oatly has secured with other businesses do provide it a moat however, other oat milk brands will be able to secure similar partnerships with grocery stores. But, Oatly's partnership with Starbucks and other coffee shops provides it with a moat to where Oatly is the only provider of oat milk to those coffee chains. But, those partnerships with coffee chains will only yield immense profits if only more consumers start requesting that they use oat milk rather than dairy milk in their beverages.
In the meantime, we have yet to see whether most consumers will enjoy oat milk or not. Most haven't tried it nor heard of it.
Investing in Oatly is like investing in the leader of a small niche and betting that that niche will grow in size and will turn into a mainstream trend.