Guide To Investing In Gold
An investor with a limited budget can invest in gold coins, it will surely give them a hedge against inflation and a sense of satisfaction.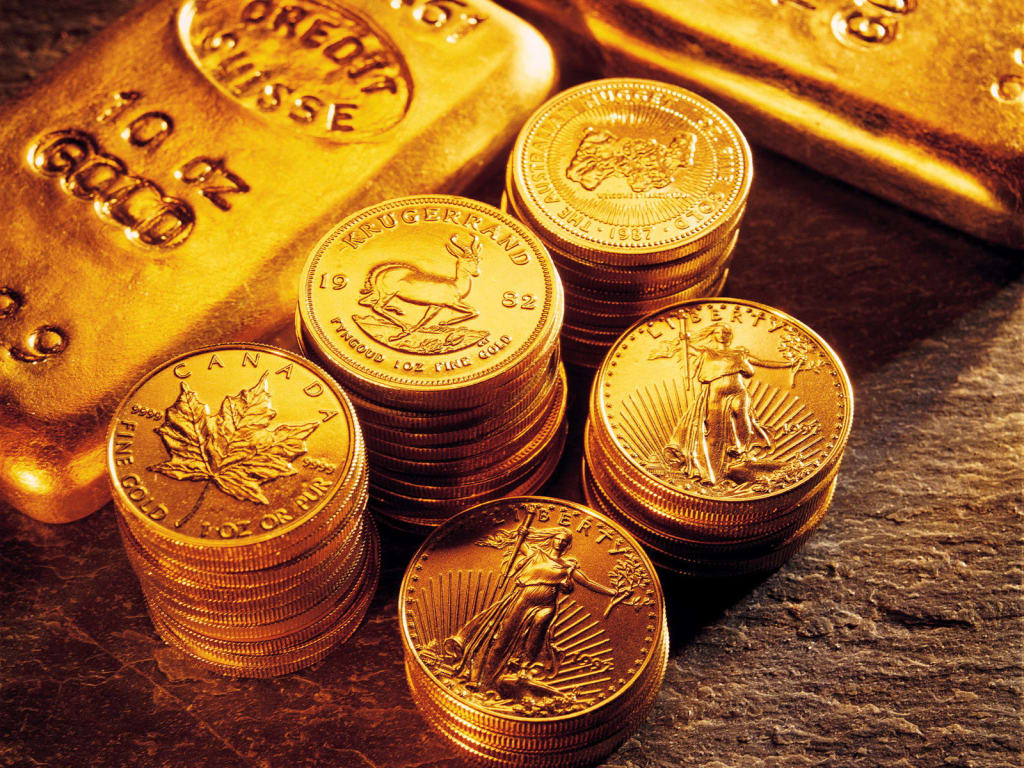 Gold Coins
Gold Coins:
Historical Background:
The first historical evidence of gold coins came from Lydia about 70 B.C, which is current day western Turkey. Romans followed expansionist policies in their era therefore and they kept gold in the form of reserve instead of Coins. This began the change, where some aristocrats were getting the right of minting coins from gold reserves. Later Italian introduced numerous techniques in gold production. with these coins grew in fame and acceptance due to their purity. hence, it is a fact that Italian brought Renaissance in gold production and gold Coins designing.
Guide To Investing In Gold Coins:
Gold coins are popular with investors due to their higher return value. Along with this, Gold Coins are easily available in the market and these Gold coins are often an attractive initial point for investors. Gold Coins also acted as a safeguard for the portfolio of the most seasoned investors. Investing in gold provides numerous benefits, some of these are explained below
1) Diversified Investor's Portfolio:
It is a matter of fact that diversification of investment portfolio is helpful in reducing risk. Therefore, the presence of gold in any investment portfolio curbs the risk of financial crises in the future.
2) Hedge against inflation:
Investment in Gold is an excellent way to fight against inflation and the reason for this is the stability in the price of gold over a longer period of time. Moreover, the value of gold mostly rises sharply during inflation and due to this reason, people prefer to buy gold against the deteriorating currency.
3). Highly in Liquid:
Gold is one of the highly liquid currencies throughout the world, as various financial institutions over the globe use gold to back their financial soundness. Hence, it is widely accepted as a mode of payment in the majority of trades.
4). Easy to trade:
In today's world, it is very easy to sell and buy gold. Technology as well as numerous customer-oriented legislations globally made this trade more convenient and secure.
5). Satisfaction:
Investment in gold provides a sense of security among investors. As the holding oldest and most prestigious metal in hands gives Satisfaction.
Due to the benefits mentioned above, gold coins are the optimum way of investment for those, who are small investors. This way, It will be easier for this particular section to buy gold coins with limited money and easier to liquidate.
Collectible Gold Coins:
Many factors are acting behind the Value of gold coins such as its rarity, age, condition and the number of mintage. Gold coins are extremely popular all over the world as collectibles. People, who mostly buy these coins only do this because of their passion. On the other hand, these collectible coins in the long run give excessive return value. For an instance in 2012 a very rare $20 1933 Double Eagle Gold coin sold for $ 7,590,020 at Sotheby's, making it by far the most valuable coin ever sold at that time.
Presently, the most famous collectible gold coin is the gold krugerrand. this coin was firstly minted on 3 July 1967 to help the south African Gold market and produced by Rand Refinery. Rand Refinery is the largest single-site refining and melting complex in the world.
Gold Coin Sizes:
Gold coins typically come in 1 oz, 1/2 oz, 1/4 oz, 1/10, and 1/20 oz. sizes. Most nations have one design that remains constant every year, others have variations each year and it is also a fact that these Gold coins are dated.
An investor with a limited budget can invest in gold coins, it will surely give them a hedge against inflation and a sense of satisfaction.