Explain like I'm five: What does a Forex broker do?
It really isn't rocket science or anything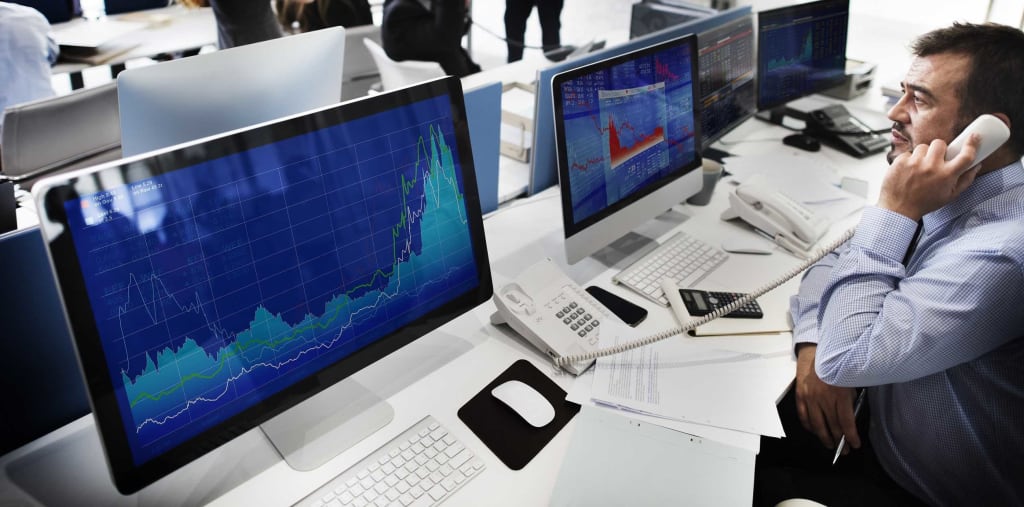 Who are Forex brokers and what role do they play in Forex trading? This question is very interesting for novice traders when they start trading on the largest financial market in the world.
With the development of modern Internet communications, Forex trading has become available for most private traders and investors. If earlier only a few (large corporations, banks, or owners of huge fortunes) could trade in the foreign exchange markets, now almost everyone can afford Forex trading. To do this, you do not need to make huge investments, it is enough to have $500 - 1,000 on your account for comfortable trading. To access the foreign exchange markets, you need to open an account with a Forex broker, which is an intermediary between you and the foreign exchange market. Before you start trading Forex, you need to understand who Forex brokers are and what they are for.
What are Forex brokers?
Forex brokers are individuals or legal entities that act as an intermediary between a trader and the foreign exchange market. By law, an individual cannot directly enter into purchase and sale transactions on the currency exchange. All trading operations must be carried out directly through a Forex broker whose activity is carried out on the basis of licenses and is regulated by various government bodies and public organizations.
To start trading, you need to register on the broker's website, open an account, and deposit money into it using a credit card or electronic wallet. Access to the foreign exchange market is carried out through the trading platform, which can be downloaded from the website of the broker.
Forex brokers use various platforms, but the most popular of them is MetaTrader 4. However, MetaTrader 5 is also gaining a foothold. One of the most notable representatives in this regard is EagleFX who is constantly improving its platforms. With its help, you can make trading operations, develop your own strategies, carry out graphical analysis, use technical indicators and automated trading systems in trading.
What additional functions does a Forex broker provide?
In addition to performing trading operations, as well as providing trading instruments such as currency pairs, precious metals, and CFD contracts, the best Forex brokers also provide the following features:
Economic news feed;
A calendar of important economic events;
Fresh forecasts from leading analysts;
Useful information for novice traders;
Free indicators and advisors.
How do brokers make money?
We cannot but touch upon such an important topic as brokers' earnings. For the provision of intermediary services to provide access to foreign exchange markets, Forex brokers charge a commission in the form of a spread. Each time you open a new trade, you will see how the spread is automatically added to it, which can be floating (from 0.1 pips) or fixed (2-3 pips). You can get more detailed information about the contract specifications from your broker. Many brokers reduce the size of the spread by attracting new clients, which is extremely beneficial for private traders.
Various models of brokerage companies can be found on the market:
"Kitchens". These companies include dealing centers or market makers who earn not so much on the spread as on the deposits of their clients. "Kitchens" do not provide access to the interbank foreign exchange market, as reliable brokers do, so the money of all traders remains within the company. At the same time, a trader's profitable trade turns into losses for the dealing center. In this case, market makers do their best to "survive" a profitable trader from their company: they worsen order execution, replace market quotes with their own, delay the withdrawal of funds, or refuse to pay out altogether;
Brokers and banks. The main difference between brokers and dealing centers is that they carry out the instant output of transactions to the interbank market through liquidity providers, which include investment funds, banks, and larger brokers. As a result, the trader receives the following benefits:
Orders are executed at high speed without requotes;
Slippage can be both unprofitable and profitable;
The trader gets the best price and minimum spread;
Complete anonymity is observed during the execution of trading operations;
A trader can see his own and others' orders in the order book.
Since reliable brokers are only intermediaries between traders and liquidity providers, the profitable trades of traders are not the company's losses, so the broker does not come into conflict with them and quickly withdraws the earned profit. On the contrary, the more traders open trades, the more the broker will earn, regardless of the profitability or unprofitability of the trades performed. There are also brokers with a banking license. Despite stricter requirements for the size of the minimum deposit and methods of withdrawing funds, banks can be classified as the most reliable and trusted brokerage companies.
Some brokers may charge a flat commission for the total volume of trades instead of a spread. This can be very convenient for those traders who open a large number of transactions per day.
How to choose a reliable broker?
If you do not want to find yourself in a situation where a broker refuses to pay you honestly earned money, you need to be very careful when choosing a broker, then you will save both time and money. When choosing a broker, it is usually recommended to pay attention to its age, reputation in the market, as well as the presence of positive reviews on the Internet. But that is not all. The choice of a broker also depends on the style of your trading, as there are highly specialized brokers for scalping, hedging, trading with advisors, etc. Availability of licenses is also pivotal and also go for the brokers, which are license either by CySEC or FCA.
Reader insights
Be the first to share your insights about this piece.
Add your insights