Equity Trader - What Equity Traders Do, Risks, Careers
Equity Trader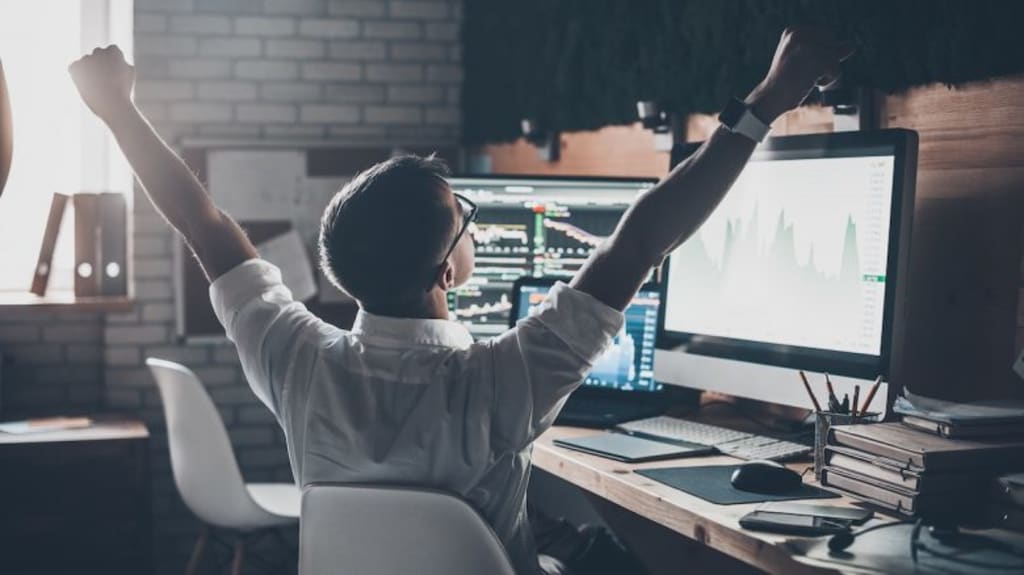 An equity trader or share trader or stock trader invests in the equity and is essentially an equity market participant.
The most common type of equity securities is common stocks of public companies. When shareholders buy common stock, they get the ownership (equity) in the company. Equities offer potentially higher ROI compared to debt securities in the form of dividends. However, dividends are neither specific nor guaranteed. Following the risk-reward rule, the volatile equity market's higher return potential is accompanied by higher risk.
An equity trader is involved in trading equity.
Equity traders take a shorter-term view, from a few hours to a few days, on the markets.
They generally don't bother about valuations but focus on the direction of the market movements.
For trading on equity, old virtues are keys to managing risk like patience, discipline, determination.
To attain in-depth knowledge and select a stock to invest in, equity traders do much homework.
What Equity Traders Do
Higher risk is associated with equity trading. Therefore, equity traders need to constantly do research and market analysis to minimize the risk with the best possible trading decisions. When you create a demat account and trading account to start equity trading, choose a broker offering research reports frequently.
Fundamental Analysis
As an equity trader, you need to analyze the fundamental values of a company. You need to analyze the company's financial position to determine whether it is worth investing in. You can focus on its profit margin and receivables, financial statements - balance sheet, income statement, cash flow statement, statement of retained earnings, etc., before making an investment decision.
Technical Analysis
Equity trader performs the technical analysis that involves statistics, averages, past data, volumes, etc., using the analyzing tools like correlation, regressions, inter-market & intra-market prices, others. Such analyzing tools help you to anticipate what a stock might do based on historical data.
Habits to Develop As an Equity Trader
Here are habits that an individual needs to develop to be a successful equity trader.
Follow the market rather than outguess it
An equity trader cannot be a careless bold with big bets against the market. They constantly learn to be as close to the market trend as possible.
Equity trading is hazardous. To manage risk, decide how much capital you are willing to lose and trade accordingly with restricted capital on each trade always.
Be a keen researcher and a learner
Whether you are an investor or a trader, you need to understand the companies whose stocks you are considering for trading. As a trader, you need to go through a continuous learning process.
Be optimistic and realistic with determination.
Use the blend of optimism and realism to be a successful stock trader. Optimism says that there is another day also to make a profitable trade. And realism says do not fall in love with a particular stock, instead be realistic about the return and risk. Great traders stay determined, persistent, almost inexhaustible towards their financial goals. You also need to persist.
Risks in the Equity Market
Equity traders need to handle systematic risks that are common and inherent risks in equity markets like political risk, interest rate risk, etc., and unsystematic risks specific to an individual stock.
The regulatory risk results from the relationship between government and businesses as government laws and regulations are subject to reforms. As a result, it can significantly impact a particular company, industry, or the entire equity market.
Many companies carry millions as debt, and even a small hike in interest rates can significantly negatively impact the company's cash flow.
It is the risk that investors face due to political decisions, or events nationally as well as internationally.
Equity Trading as Career
Only a skilled and experienced trader can take equity trading as a career. It requires hard skills along with degrees with high grades in finance to accomplish their designated responsibilities like analytical skills, technical analysis skills, and portfolio management skills.