Enjoy Your Travel Destination in India with the Best Travel Credit Card
Travel Credit Card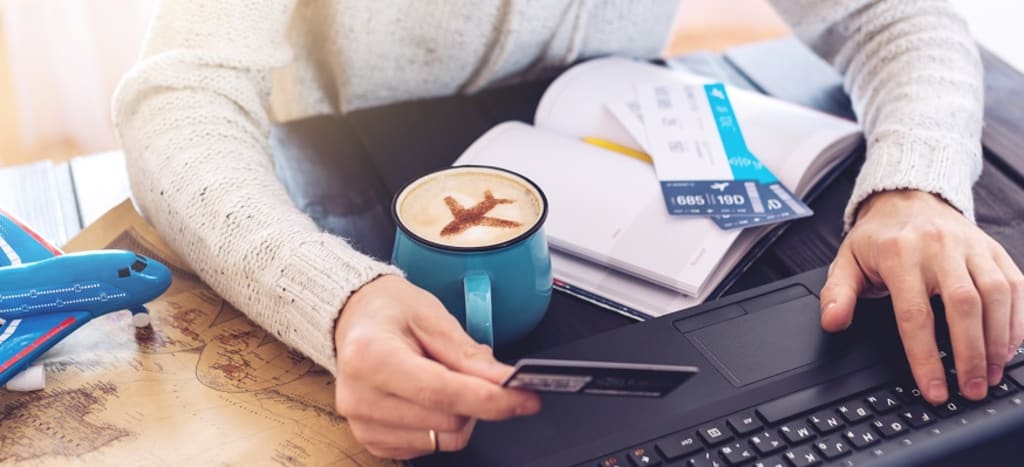 With increasing disposable income, Indians have spent more than Rs.6.5 lakh crore on international and domestic trips. The expenditure incurred by Indian travellers underwent an increase at a compounded rate of 9.3%, and it is projected to increase to Rs.9.5 lakh crore by 2021. Domestic travel remains a key element in India's ever-growing travel market. With such surge, travel credit cards may provide immense benefits to travellers.
Travel credit card provides points or miles to the consumers as rewards that may be further utilised for travel-related purchases like booking hotel rooms or flights. The card user may earn free travel, get to enjoy the benefits of preferred member status with airlines and hotels along with other travel-related perks.
Why do we need a travel credit card?
Increase in travelling is also accompanied by high spending on shopping and other leisurely activities. Indian travellers have become particularly savvy in moving from offline to online bookings. They are more likely to book vacation packages, hotels, and tickets on an online platform. The availed payment mode is mostly through cards.
The significant increase in the usage of credit cards for travel bookings makes opting for travel credit card far more relevant in the present times. It will help the travellers optimise travel expenses, and to have great travel experience.
Features of the best type of travel credit card
Airline miles
Travel credit card usually provides 'miles for reward points' in collaboration with a particular travel portal or an airline. Whenever the card is swiped, reward points are awarded. Accumulated reward points can be redeemed as air miles which may be further redeemed to purchase tickets. The validity of the rewards points should be tracked regularly, and redeemed before the expiry date.
Welcome benefits
A good card will offer welcome benefits and sign up bonuses in the form of vouchers or miles. The vouchers may be redeemed against holiday packages or tickets offered by partner travel portals.
Premium travel experience
Travel credit cards may provide companion vouchers, discounted upgrades through miles, access to the airport lounge, and complimentary airport transfers, among others. Such benefits may provide access to premium experiences and brands to the global Indian traveller.
Benefits on international expenditure
International spends through the card will fetch accelerated reward points. If an individual frequently travels abroad, it will allow him/her to earn such points much quicker, and save those for subsequent travel.
After selecting the appropriate credit card suiting one's purpose, the credit card holder should also know how the card benefits the traveller. Smart usage would include diverting maximum expenditure to the credit card to accumulate sufficient miles. Also, the credit card holder should stick to his/her budget, and have a clear understanding of how to pay credit card bill. It is important to remember that any payment default would lead to the loss of points.
These offers are available on various financial products such as personal loans, business loans, etc. You can check your pre-approved offer in the company's official website by providing basic details including name and contact number.
Based on the travellers' requirement, a travel credit card must be chosen. There are certain cards which are offered by a particular hotel chain or airline, and the rewards can be redeemed only with those companies. Those cards offer perks like priority boarding for the airline or additional complementary services related to accommodation.
Frequent travellers on a specific airline or staying in a definite hotel group may opt for such a card. Otherwise, a general credit card would offer greater flexibility in terms of being able to use the rewards for any travel expense. Also make sure to have a proper financial plan in place to repay your credit card debt without missing out on the repayment.