Can I Sell My Life Insurance Policy?
Here is everything you need to know about selling your life insurance.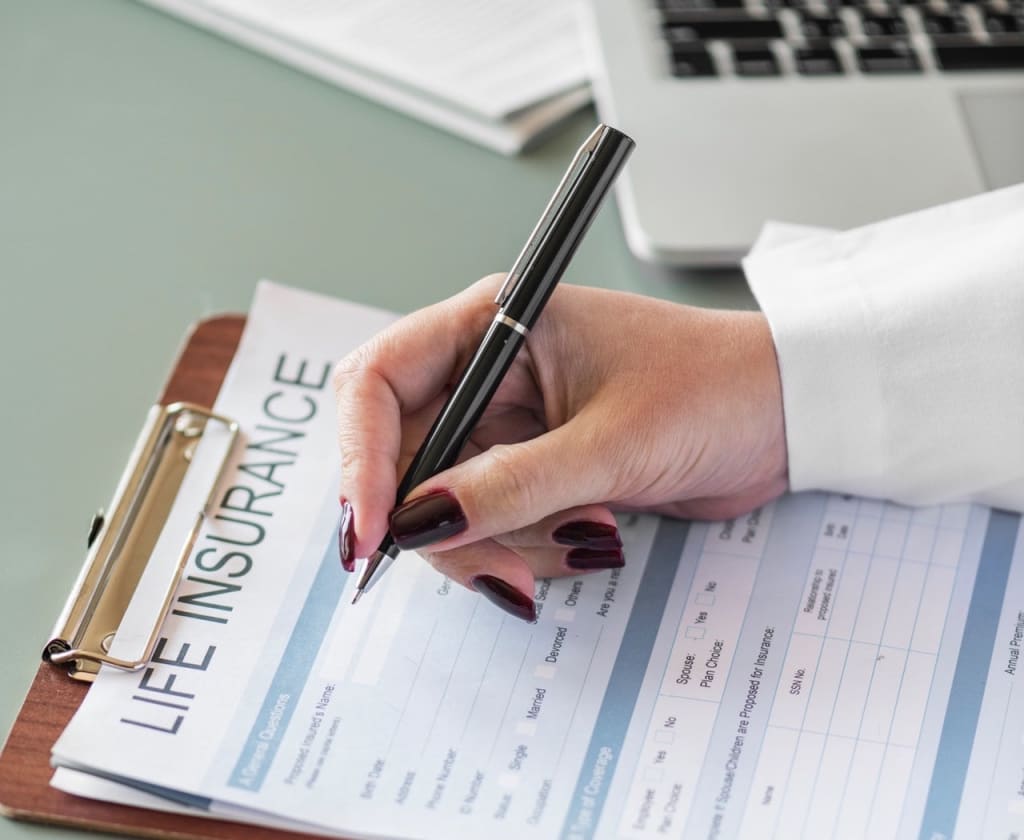 When it comes to insurance, life insurance tends to fall fairly low on the list of priorities for many. Plus, since most policies tend to follow a sort of "set it and forget it" model, it can be easy to disregard a life insurance policy once it's in place. However, there are plenty of extenuating circumstances that may prompt a policy holder to sit down at the computer and Google "selling my life insurance policy for cash." But it's not only about knowing if it can be done, but also how, so you don't make any costly financial missteps.
A sale or a settlement?
To make a long story short: Yes, you can sell your life insurance policy. But there are some industry standard terms with which you should become familiar while you're researching the process as a whole. Start with a common misconception: A life insurance policy sale isn't actually a sale, per se. Instead, it's known as a "life settlement." Essentially, a life settlement is when a third-party investor purchases an existing life insurance policy in the hopes of securing a solid payout when the original policyholder passes away. Oftentimes, this is because the policyholder is no longer able to afford premiums, but, on occasion, they simply no longer need life insurance and are choosing to opt out of being the policyholder without any adverse financial repercussions.
Often, a broker solicits several bids on the life insurance policy. While this might sound a bit macabre, it's all in with the end goal of securing the best possible price in mind. However, you could also directly solicit a life settlement provider and bypass the brokerage process altogether. Naturally, that's where the life settlement process begins. You need to first decide whether you want to choose a broker or provider, and then find one that will fit your needs when you start the actual sale.
How do life settlements work?
This is where things can get a touch more complicated. There are quite a few steps when it comes to life settlements and the overall process can take as little as one to two weeks, or up to three to four months depending upon the buyer. To begin, you'll of course need to provide the details of your life insurance policy. This will also include your medical records. Then, if you opted to go with a broker, you'll wait until they've secured some bids. Once you receive a favorable offer, you'll then proceed with a sale. Depending on the agreement you have with the buyer or the broker, you may occasionally have to check in with them if you change doctors. Sometimes, they may even mail you an updated HIPAA, and ask you to sign and return it. When you pass, the new owner receives payment for the full death benefit from the insurance carrier.
Another big component of the "how" of life insurance sales is the eligibility portion. It's a common misconception that there are dozens of hard and fast rules when it comes to life settlements. Many people don't pursue a sale simply because they incorrectly believe they're not eligible. The Life Insurance Settlement Association (LISA) does admit that there are common demographics when it comes to life settlements. Typically, sellers tend to be over 65 years of age, though there are several reasons why a younger seller would qualify for a settlement, such as having a terminal illness. LISA also discloses that many buyers view policies worth $100,000 or more to be the most valuable, but smaller policies are sold frequently as well.
Selling a life insurance policy isn't for everyone but it does have a large amount of practical application. It can ease financial strain and eliminate the need for a policy that's no longer in use. Make sure to do your research and decide whether you want a broker or a direct sale and know how the process works.