Are you thinking of Home loan bank transfer? Here is everything you need to know
Home Loan EMI Calculator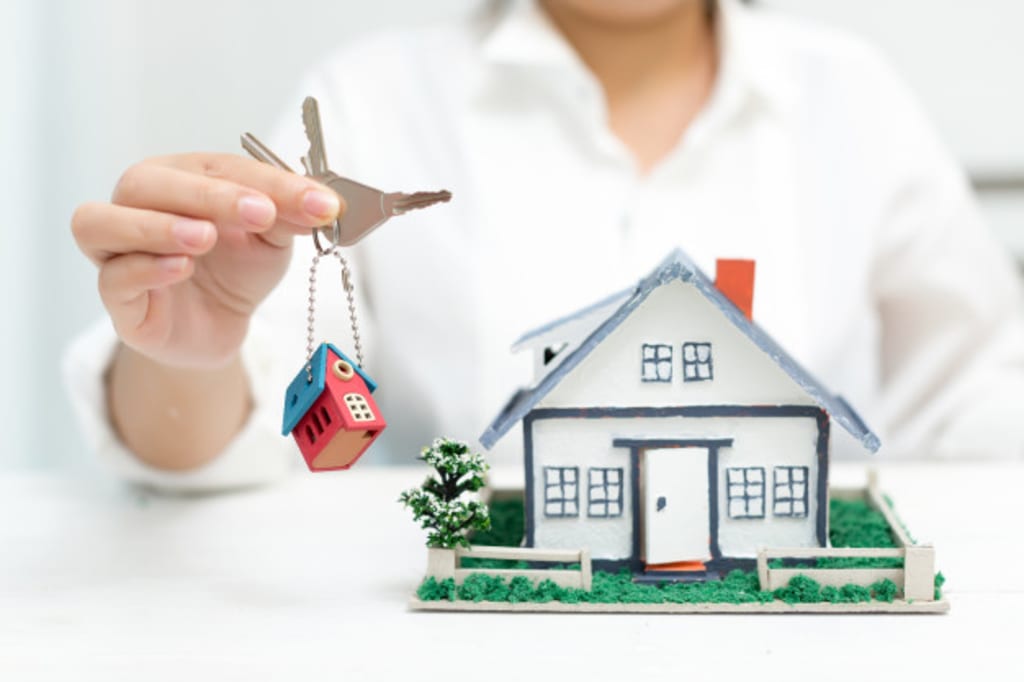 Today, home loan process is a boon to those who aspire to buy a house for themselves without having any concrete savings. Purchasing a house is probably the biggest investment people make in their lives. The high property rates and less savings are hurdles in the lives of many. It can be eradicated through the money borrowing process. Many governmental and private lenders are providing lucrative home loan offers to motivate aspiring house owners to come forward. Today, the policies even allow people to transfer their loans from one organization to another.
If you are a borrower and came across a lucrative offer in another financial or banking firm. You can easily transfer your principal amount. But to do so, there are some steps to be followed. Here is everything which will educate you to transfer your home loan amount without any hassle –
STEPS TO APPLY FOR HOME LOAN BANK TRANSFER -
1. Eligibility criteria – Before you plan to opt for the home loan bank transfer, you can verify with the following components of eligibility criteria –
a. You must be a borrower who has at least paid 12 EMI to the current banking organization.
b. Different banks have set up a minimum amount wherein they will accept the bank transfers when the principal amount meets the criteria. You can always check the policies and check your eligibility.
c. Your credit score should be consistently on the positive sides. Even in the case of transferring the loan transfer, if your credit score is bad, there are chances that your application may get rejected.
To acknowledge yourself prior to your application for the loan transfer, you can take help of home loan EMI calculator and find out the difference between the EMI.
2. Document requirements – If you are eligible for the home loan bank transfer process, here is the list of documents which can be required from your side –
a. Identity proof which includes – Aadhar card, PAN card.
b. Address proof – Utility bills such as – Electricity, water, telephone, property papers.
c. Passport size photograph.
d. Income proof which can be verified by – Pay slips, ITR returns, proof of business, yearly turnover reports etc.
e. Letter with a stamp of letterhead which clearly describes the property documents which are under the possession.
f. Another letter with the stamp of letterhead which explains the outstanding amount with the current rate of interest.
g. You should be employed for at least 1 year under the recognized organization.
h. Proof of the property under which you have taken the home loan.
Along with these set of documents, you are required to fill the application form and provide all the essential and authentic details. After the submission of documents and form, wait for the lender to revert. All this process can be either done online or in the bank premises with the help of officials.
3. Approval of credit – Once your documents are verified and the required steps are complete, the bank will confirm with your previous lender. If everything goes as per the guidelines, your process of transferring the bank for home loan will be approved. You will then be liable to your bank for your monthly installments.
BENEFITS OF LOAN TRANSFER –
If paying high rate of interest on the loan is bothering you, home loan bank transfer is the solution to it. Some of the benefits for transferring your borrowed amount to another organization are as follows –
a. Reduced EMI - Since the rate of interest usually drops, it will reflect your EMI and you will end up paying less monthly. A statistic revealed that the borrowers had to pay 5% less amount on the installments when shifted their loan. Also, before proceeding further, you can check your new EMI through home loan EMI calculator which is available online.
b. Prepayment – Transferring the loan to another bank does not affect on the prepayment options. You can always choose to prepay your EMI and even close the loan earlier.
c. No other charges – When you are about to shift your outstanding money, you are just required to pay for the processing fee. No additional charges will be applied by most of the banks.
d. CIBIL –While opting for this option, your credit score bill won't be affected. It will remain the same as it was.
e. Online process –To initiate the process, you can simply push it online. Fill up an application form and submit the soft copy of documentation. You are not required to rush to the offices and wait in queues.
TIPS TO REMEMBER -
While switching to another bank, you should take care of some things which are as follows –
a. Compare the rate of interest – The primary motive of shifting to another lender is to save some money on your total principal amount. Before moving forward, you should focus on the rate of interest. If the interest is significantly lesser as compared to your present one, you can then move to shifting in your loan. You can compare the total value with the help of home loan EMI calculator.
b. Processing fee – Generally, the new banks ask for 1% of the total outstanding amount in case of loan transfer. Sometimes, the processing fee comes out to be higher and at the end borrower does not seems to be profitable. You can check out for all by your own and then decide if doing so is beneficial for you.
c. Check for the hidden costs – Although, the banking organizations have made it clear that they won't add any additional charges for the transfers. Some of the lenders can get you pay some charges. Check out and ask your new lender to provide the detailed information on the same.
If you acknowledge the above- mentioned information, you can easily undergo a home loan transfer process without any further financial advice. Just do the analysis and apply for the transfer.