Algorithmic Trading Software
Trading Via Software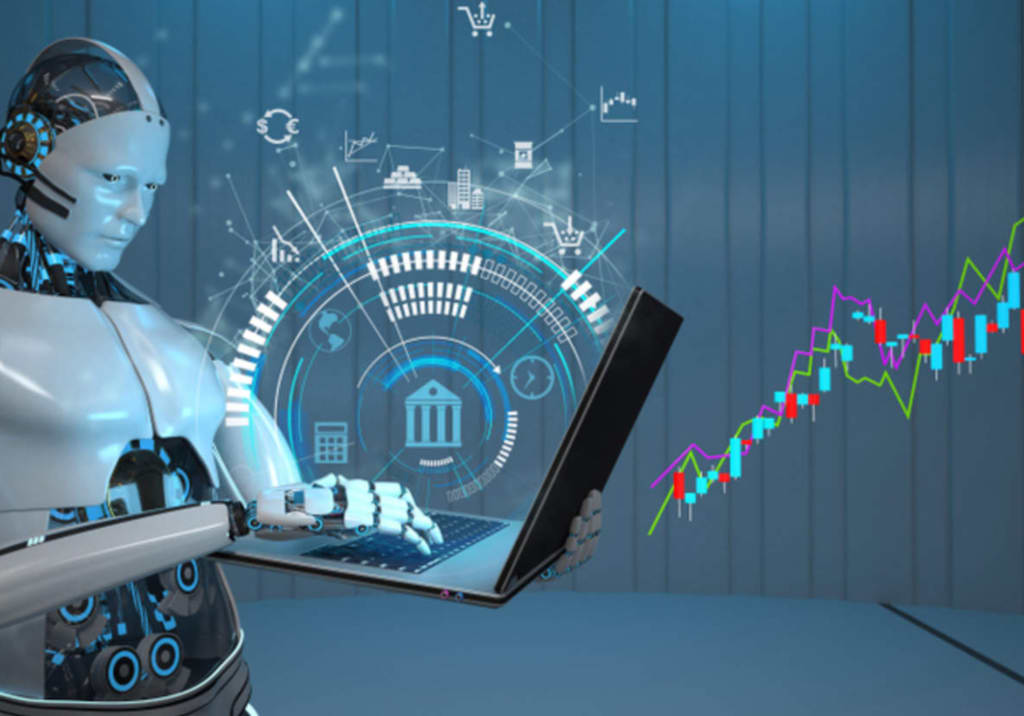 No doubt, we are living in an era backed by technology. It has extended its wings in multiple sectors. Whether it is an institution or any corporate sector, banking, or trade, every parameter of it is backed by technology. Earlier, trading was not an easy task but now with the emergence of technology such as algorithmic trading, even a layman in this sector can start trading efficiently In Algorithmic trading a certain set of defined instructions are programmed in a computer for safe and healthy trading. One can also refer to algorithmic trading as Algo trading, black-box trading, or automated trading. One can easily leverage the growth and profits at a fast pace which is quite impossible if compared to human trading.
Trading capabilities for financial products like stocks, bonds, digital assets, currency, and more are improved and automated by algorithmic trading software. Algorithmic trading software, commonly referred to as algo trading software or automated trading software, allows the automatic execution of transactions based on the occurrence of predetermined criteria, indicators, and movements by establishing a connection with a broker or exchange.
The Benefits of Algorithmic Trading
-When prices are at their highest, trades take place.
-Trade order placement is always precise and immediate.
-Trades are executed on time.
-Reduce transaction expenses.
-Several market conditions are monitored at the same time.
-Manual errors are kept to a minimum.
The set of instructions that are designed to create an is based on variables such as price, time, quantity, or any mathematical model. Trading via software is safe as it does not include any emotional quotient and also yields greater profits. It has greatly reduced the hassle of trader who continually keeps an eye on the stock market to monitor live prices, but now with the help of this software, the computer automatically keeps on updating every data.
Following are some of the benefits of automated trading software:
-Accuracy in placing trade orders
-Transparency
-Minimal chances of error
-Reduction in transaction costs
-Hassle-free trading
-Checks on market trends automatically
-Perfect pricing policy in terms of executing trade practices
-Provision of backtesting too. It greatly helps in checking whether the installed software is profitable or not, based on past stock market data)
Doing trading via software seems easy, but one needs to possess a few technical skills to operate the software. Algo trading software should meet the following technical requirements before proceeding:
-One must possess knowledge of computer programming to program trading software or to work on pre-made trading software.
-Knowledge regarding accessing trading platforms
-Network connectivity should be good
-Ability to backtest the system before going LIVE. Access to stock market historical data and other information can prove beneficial in placing orders.
AI Algorithm a great example of algorithmic trading is the listing of Royal Dutch Shell (RDC) on the Amsterdam Stock Exchange and London Stock Exchange.
So, whether you are a professional trader or new to the trading industry, trading via automated software will greatly help you with insecure, transparent, and profitable trading.
#Algo Trading Software
#Algo Trading Platform
#Algorithmic Trading
#Algorithmic Trading Software
#Automated Trading Software
#Online Trading Platform
#Trading Platform in Dubai
About the Creator
SatoshiFx was established in 2021 with global recognition and a long reputation backed by an extensive portfolio in various industries. SatoshiFx has grown to become the fastest upcoming cryptocurrency exchange.
Reader insights
Be the first to share your insights about this piece.
Add your insights