7 Reasons to Outsource Your Ecommerce Business Tax Services
Why You Should Outsource Business Tax Needs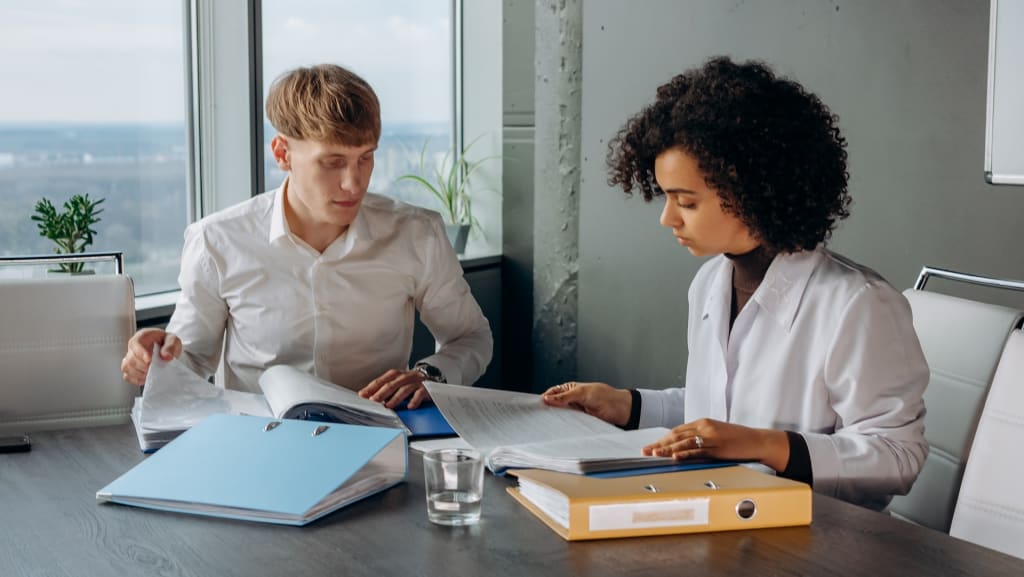 As an eCommerce business, you have a lot of work to do. You've got to keep your company running smoothly and make sure it's profitable at the same time. But what's often overlooked is the accounting side of things.
While you may be good at running your business and even have a good idea of the financial aspect, it can still be overwhelming to keep track of everything. That's where outsourcing comes into play, and it can be the difference between having a successful business and one that's struggling.
Why should you outsource eCommerce business accounting?
Whether you're just starting out or you've been in business for years, you can always use some help with your accounting. Especially since you would want a team of professionals who can help you navigate the online sales tax landscape and make sure that everything is in order. And with plenty of benefits to outsourcing eCommerce accounting, it's definitely a good idea to consider.
Here are just a few of the reasons why you should outsource your eCommerce business tax services:
It's time and cost-effective.
Outsourcing your eCommerce business tax services is the perfect way to save time, money, and effort. It's the perfect way for you to focus on your business and not have to worry about complicated tax issues. You can simply outsource all of your accounting needs to a team of professionals who are well-versed in eCommerce taxation.
This way, you won't have to worry about making mistakes or filing your taxes incorrectly since the team will ensure that everything is done properly.
Peace of mind.
Accounting is a very complex and tedious task. It requires a lot of attention to detail, especially if you're running an eCommerce business. That's why outsourcing can help you out; having someone else handle this part of your business will give you peace of mind knowing that everything from handling tax refunds to implementing the best tax mitigation strategies is being done correctly and accurately.
Access to resources.
When you outsource your eCommerce tax services, not only are you gaining access to a team of professionals but also to their resources. This means that you can get help with any task related to your business, such as accounting and bookkeeping, payroll services, tax planning, and compliance.
You would no longer have to worry about having enough time or knowledge for all these tasks since a team of professionals will be handling them for you. Plus, since they specialize in eCommerce tax services, they will be able to provide you with the best solutions.
Scalability.
As a small business, you don't want to pay for additional staff. Hiring an accountant full-time can be costly, especially if you're just starting out. With outsourcing accounting services, you get the help of professionals who are able to handle all your needs without having to hire extra people.
This provides you with the flexibility to grow as needed without having to worry about additional expenses and the hassles associated with hiring new staff.
Compliance.
You want to make sure that you are fulfilling your legal and financial obligations as a business owner, which is why it's so important to have a team of professionals who can help you stay on top of the latest accounting rules and regulations.
They'll be able to provide you with guidance when it comes to things like filing payroll taxes and keeping up with the latest accounting software, making sure that everything is done correctly from start to finish. This is especially important if you are in a niche that is new or unfamiliar to you, as it can be difficult to keep up with all of the nuances.
Security.
You can trust that your accountant will keep sensitive information safe. When you choose to outsource your accounting, you can go about the business of running your company without worrying about security breaches or the resources it takes to manage those concerns.
Accountants are trained in managing financial data in a way that makes it easy to protect from potential security threats. This means they're more likely than you are to know how important this is and to take the necessary steps to ensure that your data is safe.
Get expert advice.
An accountant who knows the tax code well can help you with things like running your business by explaining information like sales and use taxes. They can give you advice on how to make sure that everything is in order and how to keep your books balanced. With their help, you'll be able to better avoid making mistakes that could cost you more than just money, they may also affect your reputation as a company.
Having an expert on your side can help keep you on the right track, especially if you're new to eCommerce and don't have a lot of experience with accounting.
In Summary
There is no doubt that as your business grows, you will need to hire more people and handle more responsibilities. It's important to delegate and outsource tasks so that you can focus on the most critical aspects of running an efficient business.
Tax services are one area that requires specialized knowledge and experience, and therefore, it makes sense to leverage the expertise of a team of professionals who can help you avoid costly mistakes and ensure that your business is compliant with all relevant regulations.
Reader insights
Be the first to share your insights about this piece.
Add your insights