5 Little Known Ways to Make the Most out of Personal Loans
This article will help you with the personal loans for your small business.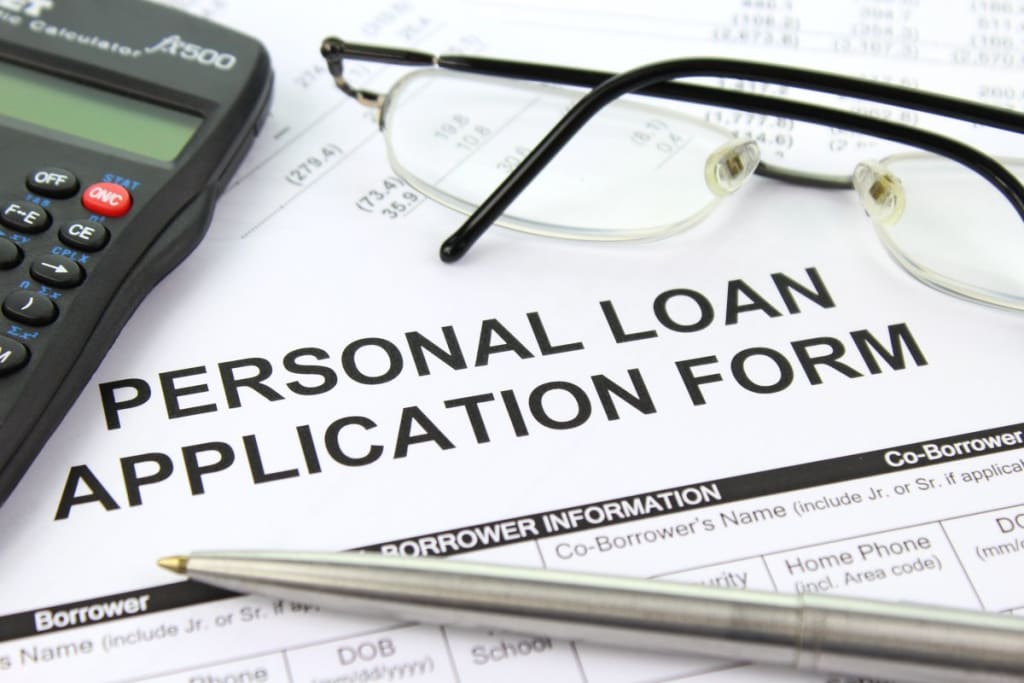 At the moment, the amount of money owed by individuals surges to a record $120 billion, which only serves to tell just how common this financing practice actually is. An average loan is usually somewhere between $1,000 and $50,000, and it takes between 12 and 60 months for one to repay them. The longer the term, the lower the monthly payment, yet the amount of money paid in interests will be substantially higher.
Now, while a lot of people dread the very concept of a loan, what you need to keep in mind is the fact that these loans are often necessary and even quite productive. With that in mind and without further ado, here are five little known tips that will allow you to make the most out of personal loans.
Start by considering the alternatives
The first thing you need to do is ensure that the loan that you're considering is the right thing for you. Due to the fact that your natural fear factor might kick in, what you need to do instead is take an opposite approach of evaluating alternatives. Once you look at the advantages and benefits of these alternatives, you'll be able to answer the question of whether you really want to go for personal loans. Moreover, in your moments of remorse, what you'll see is the way in which these other methods could have backfired, which could, surprisingly enough, bring you some peace of mind.
An unsecured line of credit is a loan that doesn't require any collateral and it is, therefore, more available. The problem with this type of credit lies in the fact that you aren't necessarily getting the best terms. Due to the fact that the lender is taking more of a risk, they're expecting more of a profit, as well, which is why the interest rate is, usually, somewhat higher. An unsecured line of credit is a loan that allows you to draw funds up to a certain limit. The benefit lies in the fact that you don't have to take a full amount in one lump sum payment.
A lot of people decide to borrow money from friends and family in moments of need. The benefit of this is the fact that you can be approved much easier, as well as the fact that you can avoid having to pay an interest rate, altogether. The problem, however, lies in the fact that your friends and family may not have the kind of money that you need. Other than this, even if they do lend you the money, you might cause them a significant financial problem. Lastly, if you fail to return the money, you risk destroying a relationship that means far more to you than your financial objectives. After all, only someone close enough would be willing to lend you this kind of money.
Financing a major life goal
The next thing you need to understand is the fact that in order for the loan to be worth it, you need to be 100 percent sure that the money in question is going towards a worthy goal. We're talking about a major life goal like getting married or preparing your home for the arrival of a newborn. By doing this, you won't doubt for a second that you've done the right thing and that getting this loan was the right thing to do.
Another worthy goal would be to consolidate your loans. This will improve your credit score, as well as make it easier for you to keep up with monthly payments. After all, now there will be just one of them instead of several. Due to the fact that the amount of money owed won't change once you consolidate, in order to ensure that this move was the right one, what you need to do is only consider low rate personal loans. This way, even though the money owed is the same, you'll end up paying less in the long run, due to the fact that the interest rate is lower.
There's nothing wrong about getting a personal loan to indulge in a particular pleasure of yours or even enjoy a luxury that you wouldn't be able to enjoy otherwise. For instance, if you've intended to go on a journey or a trip abroad, getting a loan in order to fulfill this dream would definitely be a worthwhile idea. In fact, a lot of people are getting personal loans in order to finance a trip.
An alternative to a business loan
The reason why someone would use a personal loan in order to finance a business is due to the fact that this procedure itself requires less paperwork. Think about it, in order to get a business loan approved, you might have to submit a business plan or even a prototype (that you still don't have enough money to build). For this very reason, it's so important that you have an alternative plan, even if it involves applying for both a business loan and a personal loan.
Crowdfunding can, indeed, be a great method, but it's incredibly unreliable. When it comes to some of the other fundraising methods, the truth is that you can never be 100 percent sure that you'll get a bank, a venture capitalist or an angel investor to fund you. When it comes to personal loans, they're far more reliable and they may provide you with the resources you need to make your professional objectives come to life.
The last reason why this is such a good idea is due to the fact that you may not need that much money to begin with. For instance, in order to start an e-commerce business with a drop-shipping model embedded in its structure, all you would need is between $2,000 and $5,000 (to start a modest business). Alas, you may lack this kind of money, which would force you to still look for at least some sort of fundraising. A personal loan is definitely the simplest way for you to get it.
Investing in your education
There's probably nothing better you can invest in than your own education. Nowadays, there are so many amazing online courses for you to attend. Keep in mind that these courses, especially those that are accredited and internationally recognized, aren't cheap. Also remember that you might have to pay for learning resources, as well. Just remember that this is not a luxury or an unnecessary expense. It's an investment that's likely to give you a great ROI.
Another thing you can do with this money is to travel to a distant seminar. This includes accommodation, the pocket money that you're going to spend. If you're going somewhere you've never been before, it might be worth your while to turn this into a semi-touristic visit. Needless to say, this may cost you even more in terms of tours, tickets, and passes for notable landmarks. Overall, it's definitely something that you should pay close attention to.
You should also bear in mind that there are some instances in which it's fairly expensive to hone your skills. You might need to acquire materials, pay for a trip, or take some time off from your day job, which also serves as your main source of income. This is why, for the time being, you have to secure a healthy financial basis that's capable of withstanding this.
Getting only the loan that you can afford
The most important thing you need to do in order to get the most out of your personal loan is knowing how much loan you can afford. What you need to understand is the fact that paying back a loan is yet another financial obligation. You still have to pay your rent (or mortgage), your utility bill, as well as cover all your other expenses. On top of all of this, you'll now also have to deal with a monthly credit payment. While this may not be that big of an amount on its own, keep in mind that it's not an expense that you'll face in a vacuum.
This is why you need to consider your gross monthly income, which consists of wages, investments, dividends, rents, and potential alimony received, as well as some other collectibles. Then, you have to consider all your expenses like car payment, credit card payments, other debts, potential alimony paid, yearly real estate taxes, homeowner's insurance, as well as the monthly credit payment. Just keep in mind that barely being able to make it isn't good enough.
In conclusion
As you can see, a loan is but a tool and how you use it is completely up to you. With the above-discussed five tips on your side, you can make this experience, overall, safer and more satisfactory. Still, there are too many contextual and individual issues for you to take into consideration, which is why you should consider your situation prior to applying for the loan in question. It's never a bad idea to be extra careful, especially when your finances are in question.