10 Books About Budgeting Every New Investor Needs to Own
Before you even consider playing the stock market, you need to read some books about budgeting.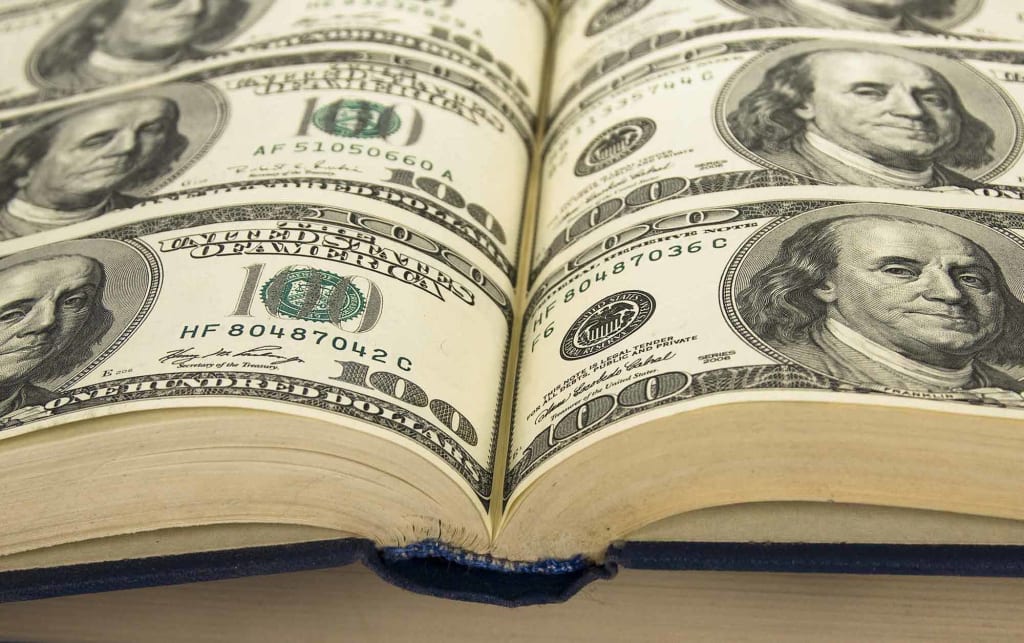 If you ask most people out there, learning about budgets is boring. Many of us don't even really take the time to think about our budgets or where we're headed. We just spend money, try to save, and hope for the best.
It's often assumed that investing, even for a little bit, can be done without really having any plans for the future. This isn't true. If you want to actually keep your finances safe from the chaos that comes with life then you need to learn how to budget.
You need to walk before you can run, so if you want to layout a foundation for yourself, make sure to grab these great books about budgeting.
Ramit Sethi is that money-conscious friend everyone needs in their life, and boy, does he know how to write a good budgeting book. Along with touching on investing basics, Ramit spells out what you need to do to create a realistic budget for yourself.
His no-nonsense approach gives you the common sense you need—plus some necessary humor alongside a typically boring topic. You will grow rich if you listen to Ramit, and man, you will love it.
I know, I know, he has his controversy due to his conservative politics. But hear me out. Love him or hate him, Dave Ramsey knows what he's talking about when it comes to making money and keeping money in your wallet.
The Total Money Makeover is a book that will straighten out your budget, give you a good idea of what you need to retire, and teach you why it's so important to invest. If you are a fan of tough love, well, Ramsey will give you the bootcamp you need. After all, if anyone know's all the budgeting habits that all wealthy people do, it's Dave Ramsey.
Do you ever feel like most books about budgeting don't really get what it means to be a millennial? Does it seem like every author seems to assume you make a nice 50K or more per year?
Erin Lowry gets it and understands the kind of world you live in. That's why Broke Millennial became such a popular choice among young folks living paycheck to paycheck. She gets it. She gives good advice about it.
Hint: None of the advice involves telling you to stop eating avocado toast.
Most people you will meet are on the grind. They live paycheck to paycheck, feeling like there's no way out. If they lose employment, that's it. They're done. SOL. Poof.
What's wild about this is that this is true for people who are earning as much as $100,000. Avery Breyer's advice will help you learn how to avoid the rat race, and how you can budget better for your home.
Suze Orman is a budgeting genius who's become one of the most popular personal finance writers in recent years. She knows a lot, to say the least, but this book will be some of the best finance advice to follow from Suze Orman. She's empowering, offering awesome tips for people who are just starting out, and she points out the rewards of being fiscally responsible.
The Money Book for the Young, Fabulous, and Broke is one of the better books about budgeting for people who are new to personal finance and want to make sure their future is a bright one.
Allison Lindstrom is the writer behind Frugal House on the Prairie, and she's one of those ladies who helps keep a home together on a less-than-stellar income. If anyone knows the struggle of maintaining your home on a budget, it's her.
If you're a fan of her personal finance advice then you're going to love her books about budgeting. This one—honestly—is a must, for any family who needs to save some dough.
Are you one of those people who tends to be selective about who you accept advice from? Then Jeff Rose is the kind of guy you want to have on your radar. He is a veteran who is also a CFP by training, and that means he understands both discipline and finance.
Most books about budgeting explain what you need to do in order to keep fiscally sound. Jeff Rose does a little more, and goes so far as to explain why you buy the things you do. The psychology is riveting and the advice is real. What more could you need?
Did you ever meet someone who just couldn't turn down a sale, no matter what the sale was? If so, you probably met a person who has a spending disorder. And if that person is you, don't worry, because you're not alone.
Brad Klontz is aware of how quickly our money neuroses can turn into a financial nightmare, which is why he wrote Mind Over Money. This is one of the few books about budgeting that focuses on financial disorders and how to break free of bad spending habits.
Most of us have felt cheated out of the education we had at school for one reason or another. Maybe we never got music classes or gymnastics classes. Perhaps, it was a teacher who broke your ability to enjoy math. When we hit the real world, our school system's problems can affect us directly.
Cary Siegel rightfully felt cheated out of a good financial education in school. To help others avoid calamity, she wrote one of the best books about budgeting out there. You'll thank her, and her uniquely sisterly way of delivering good advice.
Getting a good budget in play is a lot like going on a diet. You often start out after being hit with reality. Your budget got bloated and now you have to make sure that it's light and flexible once more. That's the entire idea behind this book.
If you have had great luck with weight loss, then The Financial Diet will offer up healthy servings of great advice and frugal living tips. That's what makes it one of the better books about budgeting on the market today.
Find the right book to begin budgeting? Great! It's time to find the best books for people who want learn about stocks, and then may I wish you good luck in all of your investing endeavors.
About the Creator
Cato Conroy is a Manhattan-based writer who yearns for a better world. He loves to write about politics, news reports, and interesting innovations that will impact the way we live.
Reader insights
Be the first to share your insights about this piece.
Add your insights