Wishy-Washy Won't Hang Around.
Sunak Would Be Off In A Flash.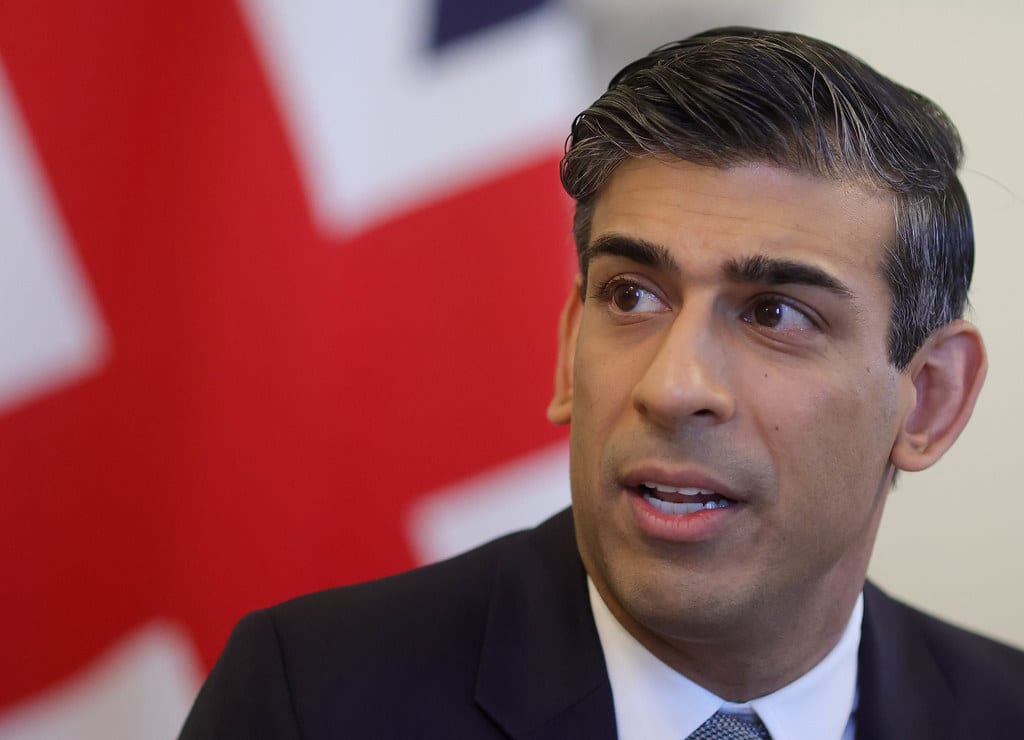 Embattled British Finance Minister: Rishi Sunak.
What has gone around for the man who would be Prime Minister? Sunak has gone from being a hero to zero. Sunak's popularity has melted away before his eyes.
Members of the public were asked did they approve of Mr. Sunak currently? 57% said they did not approve and only 28% said they still liked him. YouGov was commissioned to carry out this survey.
When Mr. Sunak released his 'Spring Statement' this was the straw that broke the camel's back. Many expected Mr. Sunak would be generous to people financially as he had been during the many lockdowns. Well, it wasn't to be leaving many in politics and in the public disappointed and angry.
In many people's opinion, the spring statement did go far enough to cushion people from the rising cost of living. The mini statement seemed to let the oil and gas companies off the hook. Whereas, the general public face enormous gas and electric bills. Labour proposed a windfall tax on energy companies on the huge profits these companies are making. This would have helped countless people worrying about whether they should eat or heat? Unfortunately, this windfall tax will not be operating any time soon. For this to come about Labour would have to be in power.
Akshata Murty, Mr. Sunak's wife has come in for strong criticism. Her non-domiciled status in the UK left her saving £20 million in dividends. Ms. Murty has shares in the Indian tech company Infosys founded by her father. What she was earning from Infosys could not be taxed as a non-dom. Ms. Murty said she would pay tax in the UK on all her worldwide earnings. However, this did not stem the wave of criticism launched against her. Mr. Sunak has asked the cabinet office to investigate who has leaked this news about his wife.
With Mr. Sunak's popularity waning the Chancellor will have to reflect on his future. The Sunaks own a £5.5 million penthouse in California. According to the 'Telegraph', Mr. Sunak calls California "home". If Mr. Sunak cannot be Mr. Johnson's successor he would depart the UK. Mr. Sunak would head for Silicon Valley and make a living there. In a sense, who can blame him? Wouldn't anyone with the ability to make a lot of money do the same. It's the same old story, when money is no option anything materially is possible. This has been the story for hundreds of years and is not likely to change any time soon.
A removal van was seen at No 11 Downing Street. Apparently, Akshata and Mr. Sunak's two daughters were moving out of the Chancellor's residency. They are going to live in a property owned by the Sunaks in London. While Mr. Sunak will continue to live at No 11 and visit his family when free.
Obviously, all the controversy swirling around the Sunaks has something to do with this. All the blatant anti-Sunak publicity will have been a shock to the couple. Tensions could exist within the Sunak's marriage and perhaps it is best for Ms. Murty to move out. That doesn't mean their marriage is over but it gives them a breathing space. Mr. Sunak held a green card which allowed him to live and work in the US. When Sunak became Chancellor he rightly surrendered his green card. However, if the Sunaks are considering their future he may need to apply for it again.
The Sunaks have brought all this tirade of bad luck on themselves. Mr. Sunak is a Hindu and will know all about the concept of Karma. Rishi and Ashkata have attracted bad Karma with their underhanded antics. Boris has been reluctant to sack his Chancellor. Mr. Johnson feared Sunak would be an enemy on the backbenches. With the Chancellor on the ropes, this could be Boris' chance to sack him. Whether he will or whether Sunak will resign remains to be seen.
politics
About the author
I am a freelance writer currently writing for Blasting News and HubPages. I mainly write about politics. But have and will cover all subjects when the need arises.
Reader insights
Be the first to share your insights about this piece.
Add your insights