Wishy Washy Washed Up.
GB News Poll Grim Reading For Tories.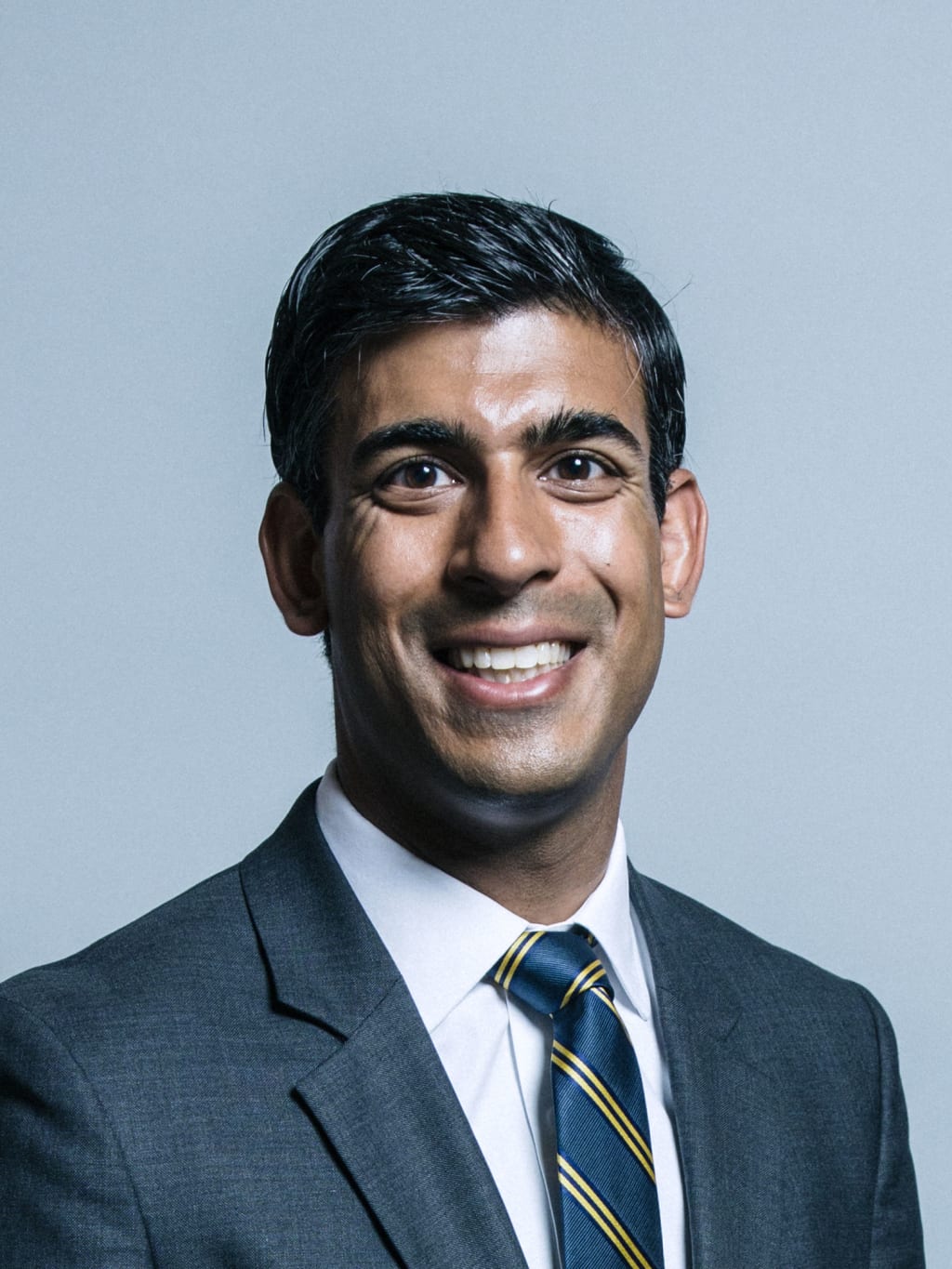 Embatled Prime Minister: Rishi Sunak.
A poll commissioned by right-wing news outlet GB News is bad news for Sunak. The poll shows Keir Starmer and Labour out in front which if transferred to a general election would be game over for the Conservatives.
The poll asked voters who would better manage the economy. Many voters answered that they trusted Sir Keir Starmer and Labour more with the economy.
Politics Professor Matt Goodwin said the Conservatives have lost ownership of the economy. With Chancellor Jeremy Hunt saying bright days lie ahead this vision doesn't get the thumbs up from many of Britain's poorest. In fact, once again this shows the total disconnection between a government of haves and an electorate of have-nots. Looking at Rishi Sunak, Jeremy Hunt, et al, how can a cabinet of the rich understand the many who have not? Even if they mean well they still will not understand the lives of those they (supposedly) serve. Even if they came from humble origins once they get with the Westminister elite ignorance sets in of how ordinary folk live.
Rich MPs are not only a thing of the Conservative party. Labour, the Lib-Dems, SNP, have them too. However, the Conservatives have always been seen as the party of the better off. Even more so now that Prime Minister Sunak is a billionaire. Chancellor Hunt is a millionaire. The cabinet on the whole is a cabal of rich men and women. In a time when Brexit, the pandemic, and the cost of living have taken a toll ordinary people become resentful of such an administration.
Many voters again according to the poll do not trust the Conservatives about levelling up. Especially many Labour voters who just see it as a gimmick. Boris Johnson coined the phrase 'levelling up'. It was supposed to reward those areas of England in the north and midlands that gave victory to the Tories in the 2019 general election. How successful this so- called levelling up has been will be a matter of history.
With people like Rod Stewart attacking the Tories over the NHS this will also be a nail in their coffin. When a prominent veteran rock star like Stewart makes such an intervention people will sit up and take notice. Stewart a lifelong Conservative has said he has never seen the NHS in such a state. Stewart offered to pay for 20 cancer patients on waiting lists to have scans.
Rishi Sunak is a long line of Conservative Prime Ministers that have brought ruination. From 2010 to now we have had 13 years of misrule, incompetence, and downright corruption. On the street outside 10 Downing Street Sunak promised a different direction for his government. However, as the weeks and months have rolled by Sunak's administration is just inept as those before him. Cowardly Cameron, Mishap May, Bungling Boris, Dizzy Lizzie and now Wishy-Washy Rishi. Surely amongst political historians, this government will be seen as the worst in living memory.
I cannot ever remember a time when we had 5 Prime Ministers in the time of a government. Italy used to have a change of government and leaders like this but compared to us now they seem stable. If the government had any balls they would announce a general election to endorse the administration of Sunak. But they won't because they know right now if the GB News poll is correct they would be wiped out.
People are finally seeing the Tories for what they are. All words and no action. All smoke and mirrors and in reality that is all they are tricksters. Like magicians creating an illusion when in reality they have no substance.
About the Creator
I am a freelance writer currently writing for Blasting News and HubPages. I mainly write about politics. But have and will cover all subjects when the need arises.
Reader insights
Be the first to share your insights about this piece.
Add your insights