Who's Currently Running in 2020?
My Liberal Perspective on Different Democratic Candidates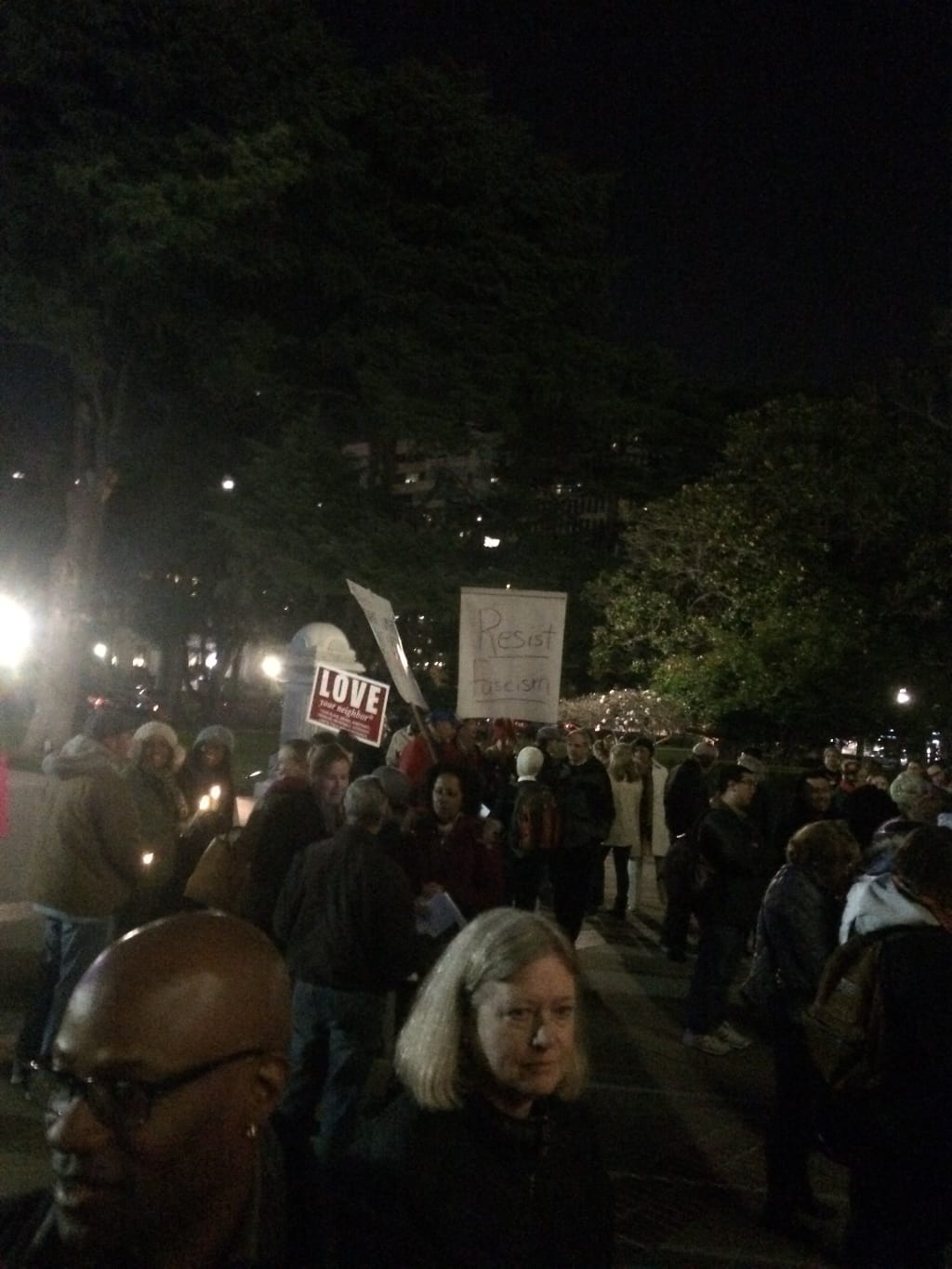 With big names such as Kamala Harris and Kirsten Gillibrand now running for President of the United States, many voters are already hopping on board to support their favorite candidate. I have my own opinions on people, I even wrote another Vocal article a while back pleading my case for why Beto O'Rourke should run for President (feel free to check out that as well). But he hasn't announced anything, and this article isn't about who I want to run and win. This is my perspective about each and every individual candidate who has already announced they are running by the time I write this article. Obviously, more people will join the race in the next months to come, and I will likely write about them in the future as well... but for now, let's get started. (Note: All the summaries will be short, and are mainly being written to encourage you to do more research on the candidates.)
To start us off is a woman from Hawaii that I have long respected, Tulsi Gabbard. Tulsi Gabbard, a 37-year-old woman, is currently representing Hawaii's second Congressional district. She is arguably a more progressive candidate. She supported Bernie Sanders in the 2016 primary and resigned from her Vice Chair position at the DNC to endorse him. She also served in the National Guard and was in Iraq in the earlier years of the war. She is likely going to be the Bernie Sanders of this race. I am not entirely sure if she will be competitive. If Bernie Sanders does not run, though, I think it is more likely she will be competitive due to a diminished likelihood of a progressive voting split. In the past, she was against the LGBTQ community, but has changed since and has been fighting for their equality for years. Her voting record shows for it.
The next candidate is another woman, the daughter of immigrants, a popular former prosecutor, and a current senator of California, Kamala Harris. At 54, Harris has worked on criminal justice reform for years, is a former California Attorney General, and has been a big voice for gender and racial equality. She supports legalizing marijuana, abortion rights, raising taxes on the wealthy and corporations, medicare for all, and has stopped accepting most corporate donations. She is a natural fighter who doesn't go down easy, and I am confident she will make it past the first primary and be a competitive candidate.
Another woman, Kirsten Gillibrand has announced her candidacy for President. Gillibrand, 52, is currently a New York senator who is widely known for speaking against sexual assault and harassment. She is somewhat disliked by some for speaking out against Al Franken on accusations of sexual misconduct. Some feel she threw him under the bus, but that's an entirely different story, that which I would recommend doing your own research on. It's very possible her campaign may gain traction, but personally, I don't see it happening. We'll have to wait and see.
For the first male candidate on our list, John Delaney—a 55-year-old businessman and a former representative of Maryland's sixth congressional district—announced very early that he was running for President of the United States. He preaches the ideas of unity and justice, which sounds great, but to be completely honest, I struggle to find where he stands. To me, he seems like just another stereotypical politician who plays the cards he thinks are most likely to help him get elected without truly addressing issues. It's because of this that I don't see his campaign going as far as his competitors. Maybe he'll prove me wrong.
Another candidate who is currently running is 44-year-old Julian Castro. Castro was the mayor of San Antonio, and a former member of Obama's cabinet. He's a supporter of the LGBTQ community. I truly believe he's a good man, but he also has some unclear positions on the issues. After researching him, I still don't entirely know where he stands. I would put his chances at being competitive in the race as small.
Richard Ojeda, 48, can be described as an American badass. He was a state senator for West Virginia's seventh district and is a retired Army Major who served in both Iraq and Afghanistan. He earned two Bronze Stars during his time in the Army. Ojeda is more progressive than you think, and has supported teacher strikes, legalizing cannabis, and medicare for all. Surprisingly, he voted for Trump after voting for Bernie in the primaries. His story is unique, but he is definitely someone to watch. That said, I don't see him making it very far in the primaries.
Our final candidate on this list is Andrew Yang, 44, an entrepreneur who announced his candidacy very early. His main platform is to push a universal basic income. This concept would theoretically give all adults in the United States 1,000 dollars a month. He wants to do this by taxing the biggest companies in the Untied States, especially the tech companies, extremely heavily. He worries about technology taking away human jobs, and wants to create a future economy where everyone can work. Many Republicans and Democrats do not like his ideas, and many accuse of him being to socialist.
There you go. Now granted, this list will expand with large names likely to join the race in the near future. Former Vice President Joe Biden, Governor of Montana Steven Bullock, former Texas representative Beto O'Rourke, and so many more. Elizabeth Warren is currently exploring a bid, and to be honest, she might as well be running right now, but I only included those who have said "I am running for President in 2020" on this list.
My final plea is that you do your own research and continue to listen for who will be joining the race. My mindset is that I, as a voter, should not make a decision until I know all of my choices. Even then, you may want to wait until the first debate to see who you like the most. At the end of the day, it's your call.
But please remember that we're all on the same team. Don't forget that.