Where Have All the Birds Gone?
Our greed and thirst for money have destroyed the natural world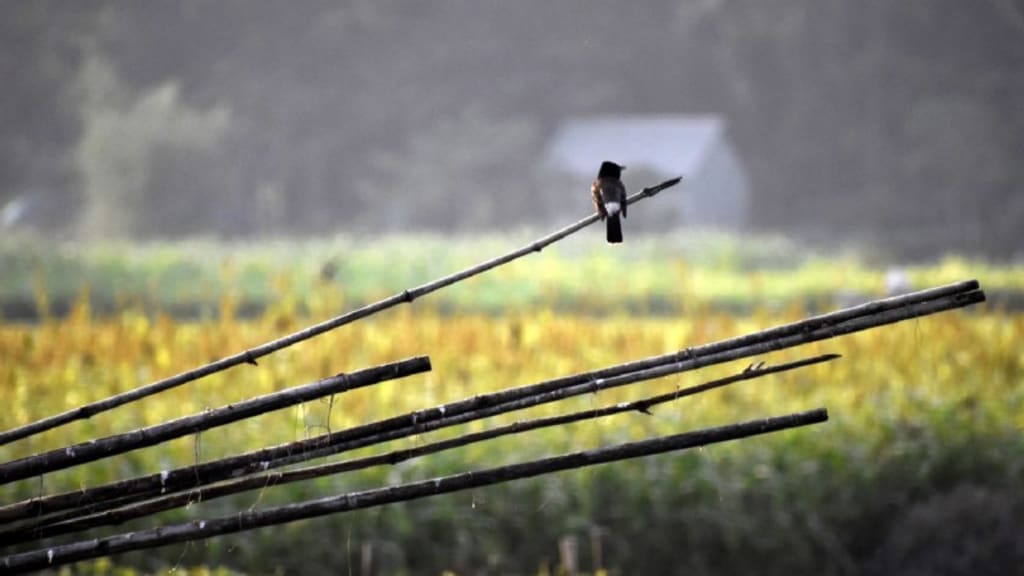 The photo was captured by the author, Dhaka, 2019
A few days ago, I went to the outskirts of Dhaka for birdwatching. Accompanied by a friend and two DSLR cameras, I thought it would be a day full of birds and nature - joy and happiness.
But surprisingly, the day ends in frustration and a harsh realization that we have made it nearly impossible for nature and wildlife to grow sustainably. Honestly, we don't want that in the first place.
All we want is money, lands, wealth, and power. And of course, nature, wildlife, birds, trees, and the environment are not in our syllabus.
No Bird for the Birdwatchers
I visited the same place last year and found a lot of birds singing, playing, and flying here and there. But my recent visit reveals the fact that everything in the natural world is changing rapidly. And it's because of us.
We, human beings, are so greedy and cruel that we don't allow anything in our sight that makes no money. We are trading our environment for wealth and power.
After the whole day of exploring, all we found is a few doves, herons, magpies, black drongos, and nothing else.
We went to the riverside where the water seemed polluted by industrial waste. We walked through the open field where the developers put their signboards that soon the lands will turn into a real-estate project.
We slowly walked through the village-streets, stood still beside a few ponds making almost no sounds, but found no birds to make our day. I asked my friend in distress - where have all the birds gone?
The same question we asked nearly everyone we encounter, but they know nothing about it. Maybe, they were not aware of it much, or they hardly had time to notice the birds and vast wildlife around them?
Nobody cares, and that's the real problem.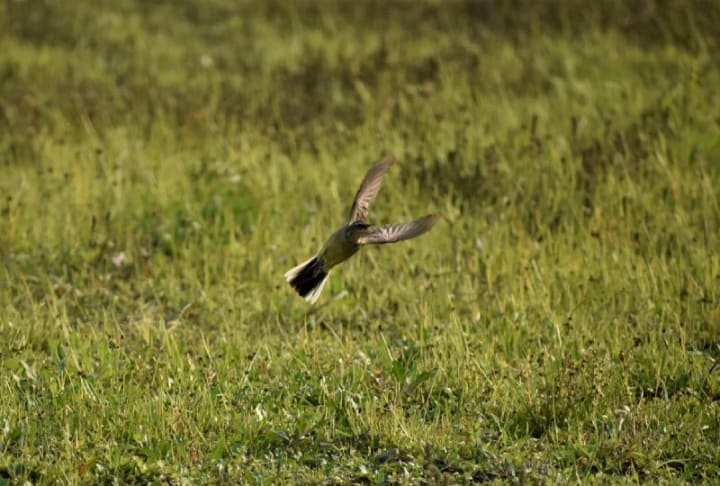 The World Is Losing Birds
The news is - birds are disappearing. And it's true not only for Dhaka but for the entire world. We have been showing our negligence for the wildlife over the decades, and now we are facing the consequences. But still, we do not care.
We are too self-centered that we do not have time for the natural world; trees, birds, and the wildlife around us. We have become so materialistic that we don't talk about the environment until a tragedy makes it trendy.
In my country, Bangladesh, we are witnessing a rapid decline in the number of birds in recent years.
A report published in the Prothom Alo suggests, in Bangladesh, there were around 800,000 birds in 1994 - a population that decreased to 233,000 in 2017 and further to 163,000 in 2018.
In every winter, almost 300 species of migratory birds visit Bangladesh and stay here from October till the beginning of March, in the forests and wetlands. But the number of these guest-birds is also declining due to rapid urbanization and deforestation. Power and politics are playing a devastating role here.
Like Bangladesh, the whole world is seeing a rapid decline. A report in the NYT suggests that scientists found - the number of birds in the United States and Canada has declined by 3 billion, or 29 percent, over the past half-century.
Another BBC article says that climate change has affected a third of UK bird species, while a recent report in Nature reveals that hundreds of bird species in India are declining alarmingly.
So, it's very evident that the birds are disappearing from all around the globe. And there is no magic behind it. It's all happening for a few reasons we mostly ignore.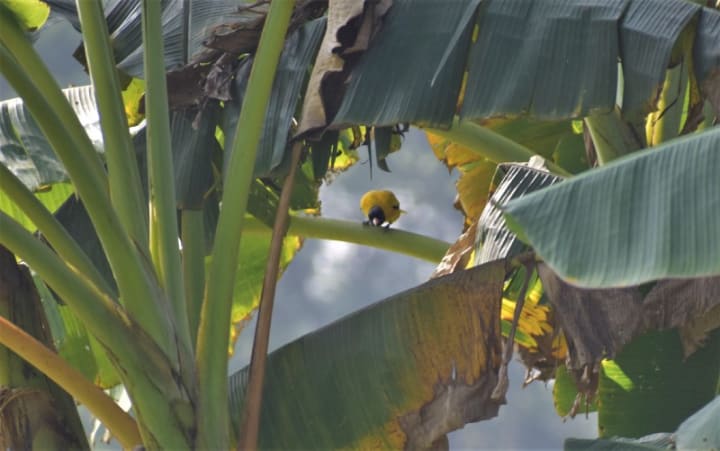 Who Is Responsible?
The main reason for this rapid decline of birds is - they are losing their habitats due to urbanization. Grasslands and forests are being cut to make real-estate or farming.
Moreover, the unmindful usage of pesticides, building more and more cellphone towers, electricity-generating windmills, and powerlines are making the situation worse.
And as we all know, global warming is playing a big part in the decline of bird's number across the world.
No alien is doing all of these. We, so-called rational human beings, are responsible for this environmental disaster. Not just birds - we are destroying nearly everything, including forests, wildlife, lands, rivers, oceans, etc., that is an essential part of the natural world.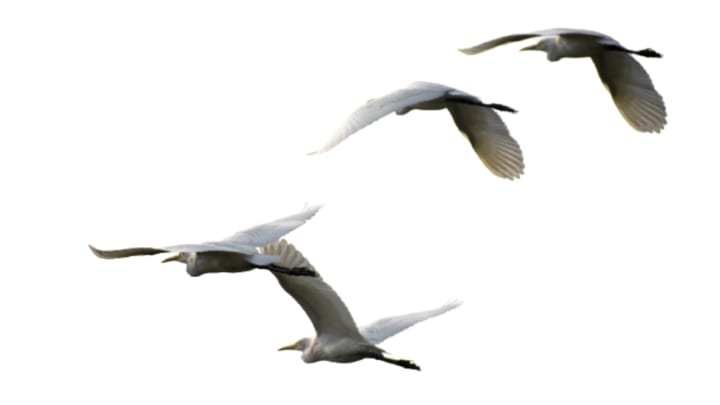 Speak for the Birds, Speak for the Environment
Birds are a crucial element of the natural world. It is essential to maintain ecological balance. Moreover, birds inspire poets to write poetry, musicians to compose heavenly music, and scientists to defy gravity and go towards space.
But if we keep all the aesthetic things aside for a moment and think from a pure existential point of view - we must agree that our very existence depends on the natural world around us - birds, wildlife, trees, and more.
No one can survive only by eating money. We all need nature's touch to function properly. We need to see birds flying towards the horizon, flowers nodding their heads when winds whisper, and a sky full of stars glowing in the dark.
We need to speak for the birds and the environment as a whole for our sake.
Be Mindful of What You're Doing
We destroyed it, and yes, we can fix it. And it needs little effort from you. Just be mindful of what you're doing and how your action is affecting the natural world around you.
If you are a farmer, make sure you are not using pesticides, to an extent, that destroys the ecosystem in your surroundings. If you are a business owner, take steps to reduce pollution from your mills and factories. And please don't throw all your untreated-waste directly into the river.
Stop polluting your only livable planet. Before colonizing Mars, I think - that is your priority. Save what you already have in front of you.
If you are a common man, you can start a small rewilding project in your backyard. It takes almost no effort from you, but it's a crucial step to change the status quo.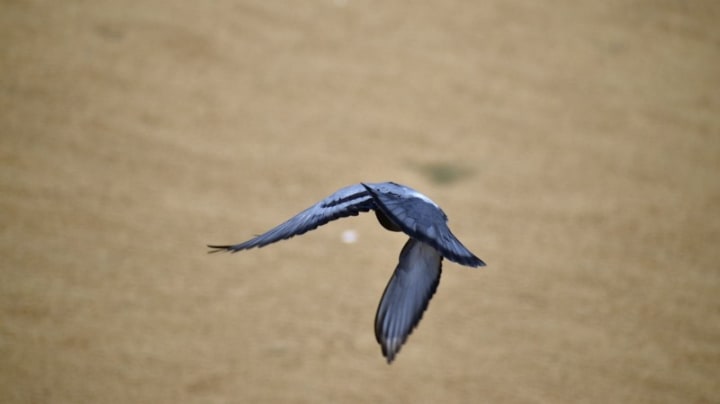 Let the Birds Fly Towards the Horizon
I hope people will be more cautious about what they are doing to the environment. I hope they will act rationally and raise their voices for saving the planet.
I am confident that our combined effort will pay off, and we will see more birds flying towards the horizon, singing with joy and happiness.
Let's coexist together.
---
Thank you for reading.
---
* The article was originally published on Medium (link)
Reader insights
Be the first to share your insights about this piece.
Add your insights