What's Happening in Yemen and Why You Should Care
Could they be wiped off the map? Maybe.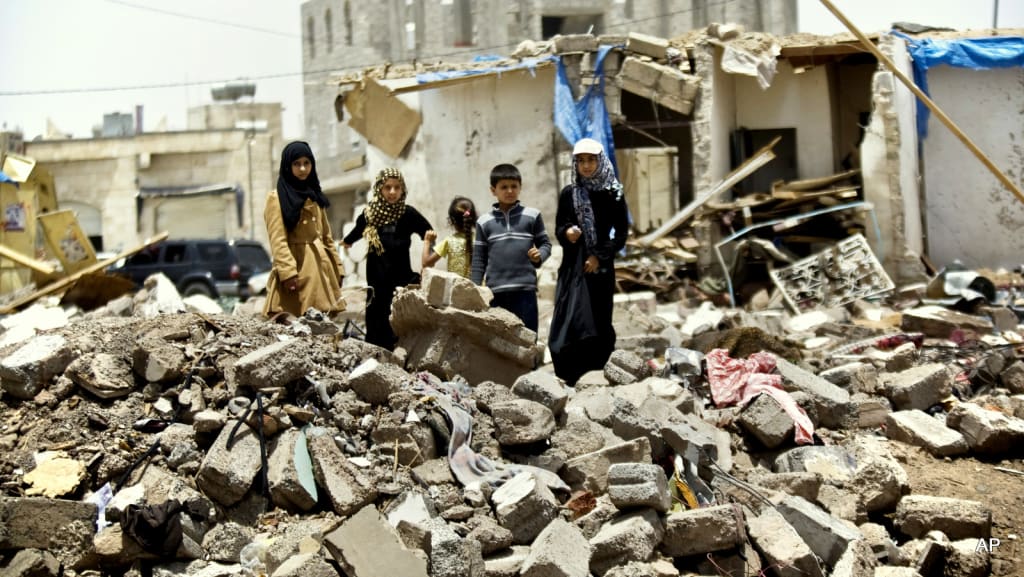 Yemen is currently in the middle of the worst humanitarian crisis in the world. Around 80% of it's population is in need of aid in order to survive. Along with a famine and many dying from malnutrition, they also have experienced the largest cholera outbreak in recent history, are currently engaged in a civil war, and have been hit with COVID-19. Since 2015, more than 600,000 people have lost their jobs and at least 80% of the population is living under the poverty line. According to many news outlets, if there isn't intervention soon, Yemen could be wiped off the map.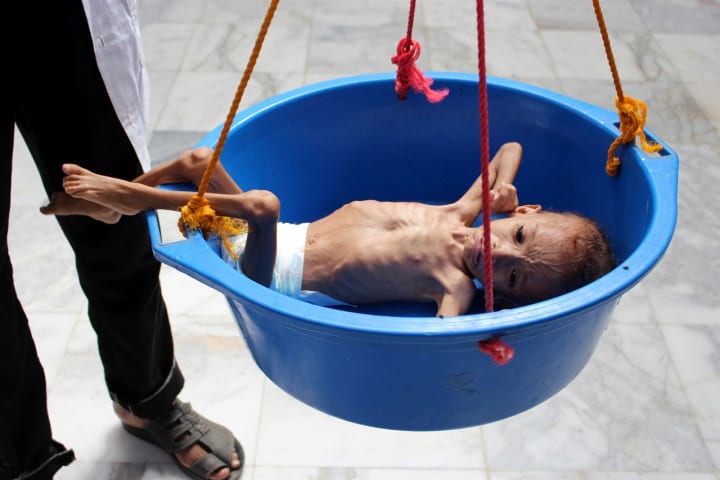 The largest and, dare I say, most preventable problem in Yemen is malnutrition. UNICEF's operation in Yemen has estimated that around 5 million children under the age of 5 are experiencing acute malnutrition and are at risk of dying if they are not helped soon. 12 million Yemeni children are in need of humanitarian aid right now. Not to sound like an infomercial, but every 10 minutes a child five years old or younger is dying from starvation and malnutrition. In a world where we have enough food to go around, this should never happen.
As of October 2018, more than 1.2 million people have contracted cholera in the largest outbreak in recent history. Cholera is an infectious disease that is caused by eating food or drinking water contaminated by a bacterium called Vibrio cholerae. It can cause severe dehydration which is what makes it so dangerous in the already fragile country. When 70% of children don't have access to clean water, it is difficult to control an outbreak of that size. Although they've only had 844 confirmed cases of COVID-19, they don't have adequate testing, PPE, ventilators, etc. to be able to handle a serious outbreak. They've experienced 208 deaths and only 79 have recovered so far. While medical care is free, many Yemenis can't afford to travel to hospitals and are having to sell belongings for medications.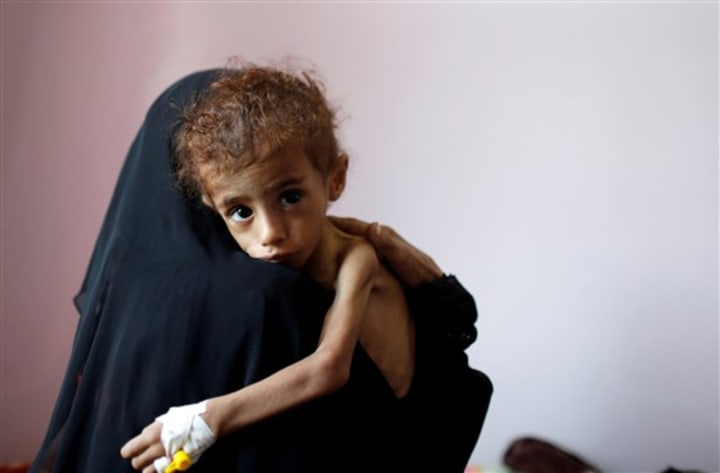 All this, in the midst of a civil war that has been raging for the past 5 years. In January 2015, Houthi rebels seized control of the capital Sanaa and much of the country. A coalition led by Saudi Arabia and other Sunni nations are supporting government forces and have been fiercely criticized for leading air strikes that have killed thousands of civilians. The United Stares has been involved in a counterterrorism mission in Yemen since 2002 which radically grew in 2012. The United States has been responsible for many air strikes that have resulted in deaths while attempting to support Saudi Arabia's efforts to stop the Houthi rebels. In October 2019, data showed that the war has caused more than 100,000 deaths with 12,000 of those being civilians who were mostly women and children. Saudi Arabia and their allies have allegedly made a point to deliberately target civilians and Yemen's infrastructure.
These people are in desperate need of help. There is very little news coverage on the situation in Yemen and that means not very many people know or care about it. I'll be honest, I didn't know what was going on until a few days ago. They have struggled for the past 5 years during this civil war and all that now with it with a global pandemic on top of that. We may be too late and that is something that is weighing heavily on my heart, but we can make a difference to so many if we act quickly. To find out what you can do to help, you can visit savethechildren.org, ProjectHope.org, Islamic-relief.org, or conduct your own research.