What Is the 'Cradle to Career' Bill?
How HB512 will affect public schools.
Pixabay.com
The StriveTogether Cradle to Career Network is a nationwide program, sponsoring a bill that would take control of public education out of the hands of local school boards and place it in the hands of one, non-elected bureaucrat. HB512, also known as the "Cradle to Career" bill, will combine the departments of Education, Higher Education and Workforce Transformation into one department, which will be lead by a governor-appointed director. This director will answer to the governor, rather than the public, as is the case with the State Board of Education.
While the state constitution requires a state superintendent and a state school board; HB512 will give the new director authority over most school regulations, but leave the state school board and superintendent in charge of teacher licensing and other personnel matters.
HB512 will remove all transparency in the policy-making process, keeping the public both in the dark and silent about the choices affecting their children's education. Under the current system, policies regarding: education standards, education assessment selection, teacher/student ratios, private school regulations, religious school regulations, home education regulations, and public school operating standards, go through a public hearing process. Under HB512, there will be no public hearings; there will not even be voter-elected board members regulating the PUBLIC school systems.
A Fascist Model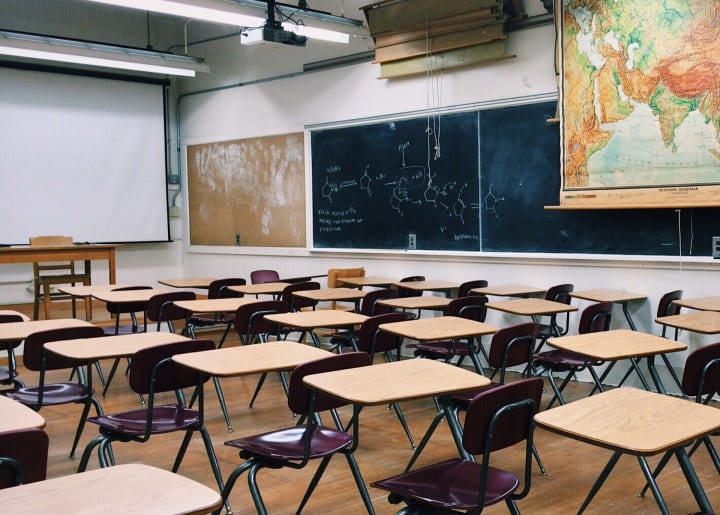 This fascist model of bureaucratic control over the nation's education system is reminiscent of the communist-dominated education and indoctrination of countries such as China and Cuba. In 2014, Lily Tang Williams told the Colorado State Board of Education, "Common Core, in my eyes, is the same as the Communist core I once saw in China..." In a blog at FreedomWorks.org, she reiterated the fact that, under Mao's regime, parents had no control over what was taught in the schools. It was nationalized curriculum, nationalized testing, and nationalized indoctrination.
It did not just stop in the classroom. According to Williams, "The government used the Household Registration and Personnel File system to keep track of its citizens from birth to death. … my Middle School Student File which documented everything: age, gender, parents, their jobs and political class, religion, siblings, home address, your grades, awards, punishments, politically incorrect speeches, bad behaviors, etc. Then, this file followed me to my high school, college, my first job, my future jobs, etc. It was shared by all the government agencies and employers."
The Current Trend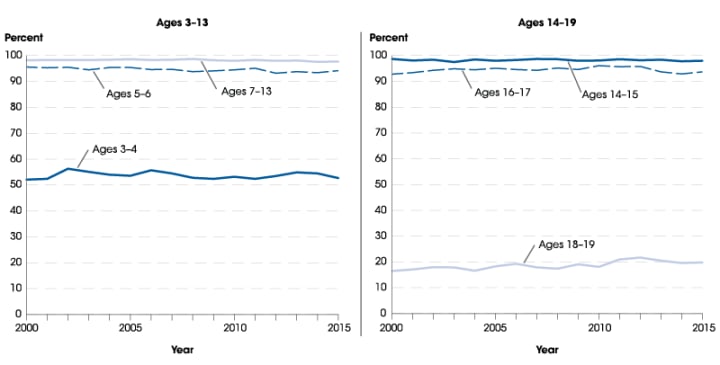 They claim that this will improve how our school system gets things done, but honestly, does government involvement EVER solve anything? In 2009, the National Governors Association got together and developed the standards which became "Common Core." Forty-two states adopted these standards and began following them. This initiative's purpose was to, "provide a consistent, clear understanding of what students are expected to learn, so teachers and parents know what they need to do to help them." Apparently, this worked so well, that nine years later, they are asking for even more authority in our schools!
Since 2000, enrollment in public K-12 schools has steadily declined, with a sharp decline in the last couple of years. Lower enrollment equals less money for the schools, so it is no surprise that the government wants to take a more hands on approach to the school system. The problem is, what will this approach entail? Many speculate that policies regarding home schooling will be greatly affected by the changes that will be implemented.
Our Founders' Concern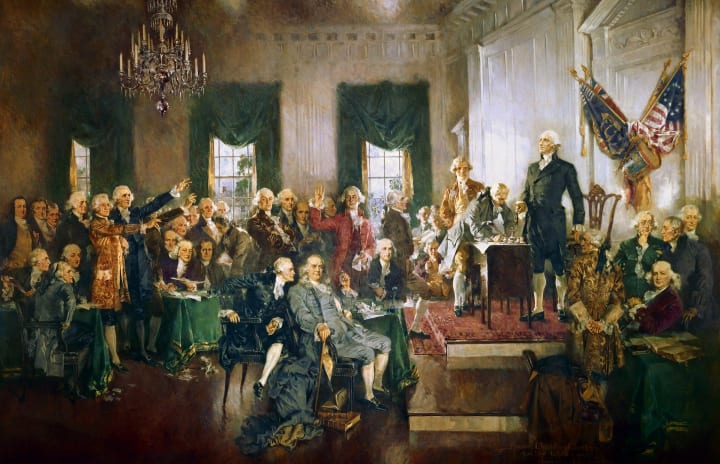 Through regulations, they will create standards that will be almost impossible for parents of home schoolers to meet. Then, they will make it mandatory for any child of compulsory age, who cannot meet those standards, to attend a public school, rather than be home schooled.
We need to remember that the government is supposed to work for us! Our founders knew that the federal government would get too big and try to take too much power away from the people. That is why they put things like the 2nd Amendment, "A well regulated Militia, being necessary to the security of a free State, the right of the people to keep and bear Arms, shall not be infringed." That is why they also included the Establishment Clause, "Congress shall make no law respecting an establishment of religion, or prohibiting the free exercise thereof…" This law was designed to keep the government in check. This was not designed as a separation of church and state law. This was not meant to keep people from practicing religion; whether it be at work, school, or church. This was designed to prevent the government from running roughshod over us and creating a state-sponsored religion!
A Short Trip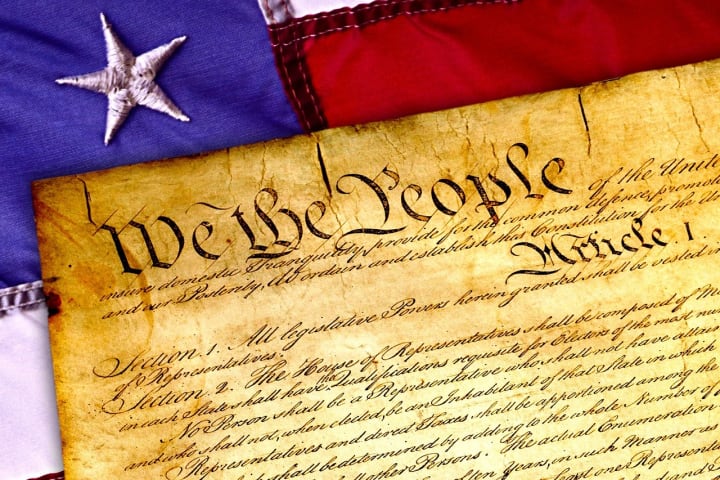 Anytime to question, "should the government..." comes up, the answer is usually "No!" We do not want or need the government stepping in and taking control over ANYTHING away from the people. From education, health care, or guns, we need to protect our rights before we lose them. It is a short trip from the America we know, to a socialist state.
Lily Tang Williams wrote, "From the NSA keeping records on us in massive databases to Common Core nationalization of exams and curriculum, what is happening now is very unlike the America I came to find… The worst, I fear, is that Common Core could be used by the government and corporations to do data collection and data mining on our children."