What Do Alexandria Ocasio-Cortez and Melania Trump Have in Common?
Both of these prominent political figures were named to the same list by Fast Company magazine for their branding efforts in 2018. One the best and one the worst. In a year dominated by politics, it is fitting that political branding is now viewed in the same way we market everything from drugs to soap to cars.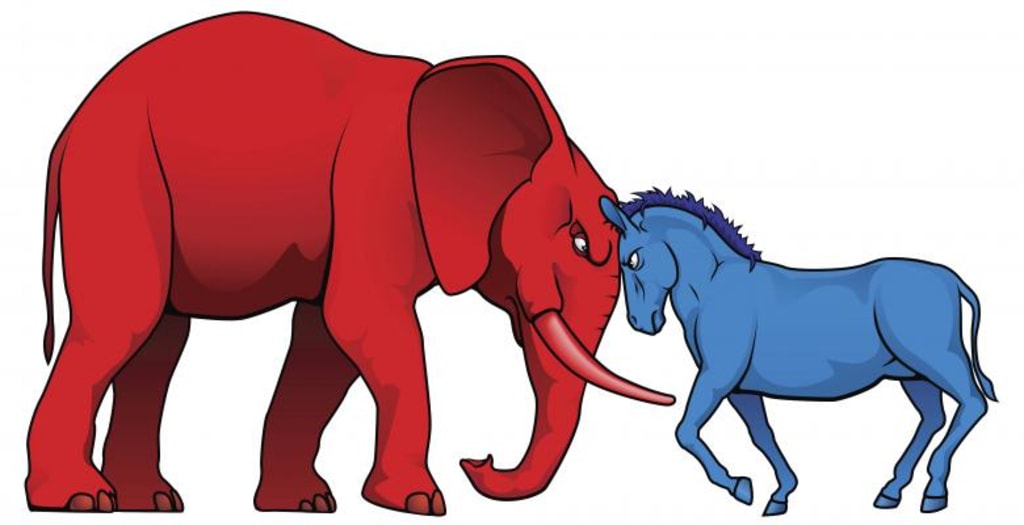 There can be no doubt that politics—for good and for bad—has come to the fore of American life in the Age of Trump. Whether online or in-person, with strangers or with family and friends, politics seems to be the topic du jour almost every day. Whether you are Republican or Democrat, Red or Blue, MAGA or a member of the resistance, many in the country feel like politics divides us like never before, unless you count that little Civil War-thingy.
And so, too, has politics become more about marketing, branding, advertising, packaging and messaging today. So, it should come as no surprise to anyone within earshot of a TV blaring Fox News or CNN in a fast food restaurant that when it comes to the best and worst of branding in the past year, well, you guessed it: Both came from the world of politics! Now depending on which side of the political divide you are on, you will either love or hate (and as we move into 2019, there can be no in-between in our polarized political environment) the decision that the editors at Fast Company came to in naming two political efforts to bookend its list of the "The Best and Worst Branding of 2018." However, their selections do provide important lessons for marketers of all types, whether you are marketing the newest widget, a politician or a social cause.
Let's start with the headline. Fast Company named as its "Best Branding of the Year" for 2018 to the Alexandria Ocasio-Cortez campaign, ahead of efforts from a few small companies like Google and Uber and media branding done by The Weather Channel and the Avengers: Infinity War movie. Ms. Cortez is now about to be seated as a new Congressperson from New York, but she was a long shot to get to from the Bronx to Washington, DC. She was only 28 when she pulled off one of the greatest political upsets in modern memory, defeating longtime Democratic incumbent Congressman Joe Crowley, who was a senior leader in the party nationally. She had little name recognition, no prior political experience, she had less than 10 percent of Crowley's campaign budget ($200,000 versus $3 million!), and oh yes, she was a self-proclaimed "Democratic Socialist!" She became the youngest person ever elected to Congress—in all of American history.
How did she do it? Most analysts point to the fact the she had a masterful approach to branding herself, spearheaded by a very young marketing team at Tandem Design NYC. They put together a campaign video that not only went viral, but became almost iconic. They also avoided the "typical" campaign signs, creating a unique visual identity by using Alexandria Ocasio-Cortez's name with colors not typically seen in campaign ads (primarily purple and yellow, and not the traditional, patriotic red, white and blue). They also used bilingual English/Spanish wording simultaneously in their designs, appealing to the demographics of the district. There were other unusual touches as well in her branding, detailed in a very good, in-depth analysis of her campaign's marketing efforts. Suffice it to say, the pioneering branding of her campaign will be studied—and replicated—in the years to come, as the visuals played a key role in her election to Congress.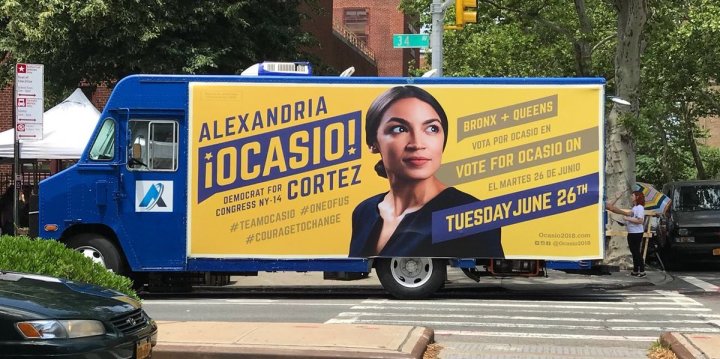 Now, in keeping with the political theme, and in a move that will surely lead to calls of #fakenews and political bias on the part of the magazine, Fast Company named First Lady Melania Trump's "BE BEST" Initiative as the worst branding job of 2018. Now, this is not to denigrate in any way her stated aims of the program:
...to focus on some of the major issues facing children today, with the goal of encouraging children to BE BEST in their individual paths, while also teaching them the importance of social, emotional, and physical health. BE BEST will concentrate on three main pillars: well-being, social media use, and opioid abuse.
The problem - according to branding experts at Fast Company and other outlets - was in the logo design - principally that the logo, which was designed by the First Lady herself - was meant to be simple and appealing to children. However, it was greeted with more sneers than cheers, as it looked amateurish to many in the marketing and design fields.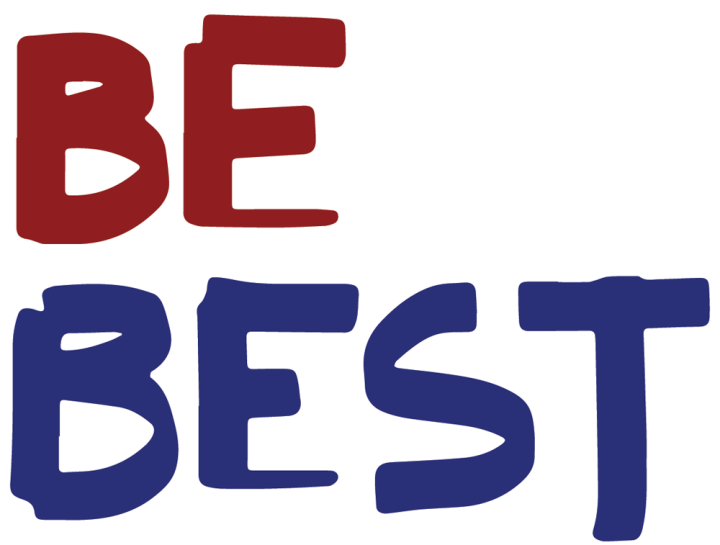 So what is the takeaway from the fact that in 2018, both the best and worst of branding arguably came from the world of politics, rather than the realm of how companies market phones, cars, fast food, and everything all around us? There are many serious scholars who could look at this not just in terms of marketing and political science research, but from sociological, anthropological, psychological and a variety of other perspectives. However, there can be no doubt that the marketplace of politics is increasingly operating just as the wider economic marketplace. It is a crowded, noisy arena in which to operate, with ever more "things" attempting to gain attention from an increasingly distracted audience base.
The key to success today in marketing anything—politics included—is to stand-out! And yes, the campaign graphics and approach of Congresswoman Alexandria Ocasio-Cortez (D-NY) were new, bold, and different. And while Melania Trump's "BE BEST" logo was criticized, it also does stand-out—maybe for the wrong reasons, but it did generate talk and buzz, and in the world today, that is all important. And so intentionally for Ms. Ocasio-Cortez's campaign and unintentionally for Mrs. Trump's initiative, both of these ladies' designs definitely garnered attention. And in the world as it stands at the end of 2018, where as Gary Vaynerchukput it bluntly that "the currency of business is attention," both are emblematic of successful marketing—and oh yes, politics—today.
Connect with the Author
Want to learn more about the work of Professor David C. Wyld? Want to work with him for your company's benefit? Connect with him here.
politicians

David Wyld
Professor, Consultant, Doer. Founder/Publisher of The IDEA Publishing (http://www.theideapublishing.com/) & Modern Business Press (http://www.modernbusinesspress.com)

See all posts by David Wyld →