War On Drugs: Why We Need a Better Solution
Save Lives, Save Money, Undercover Cop Tells How.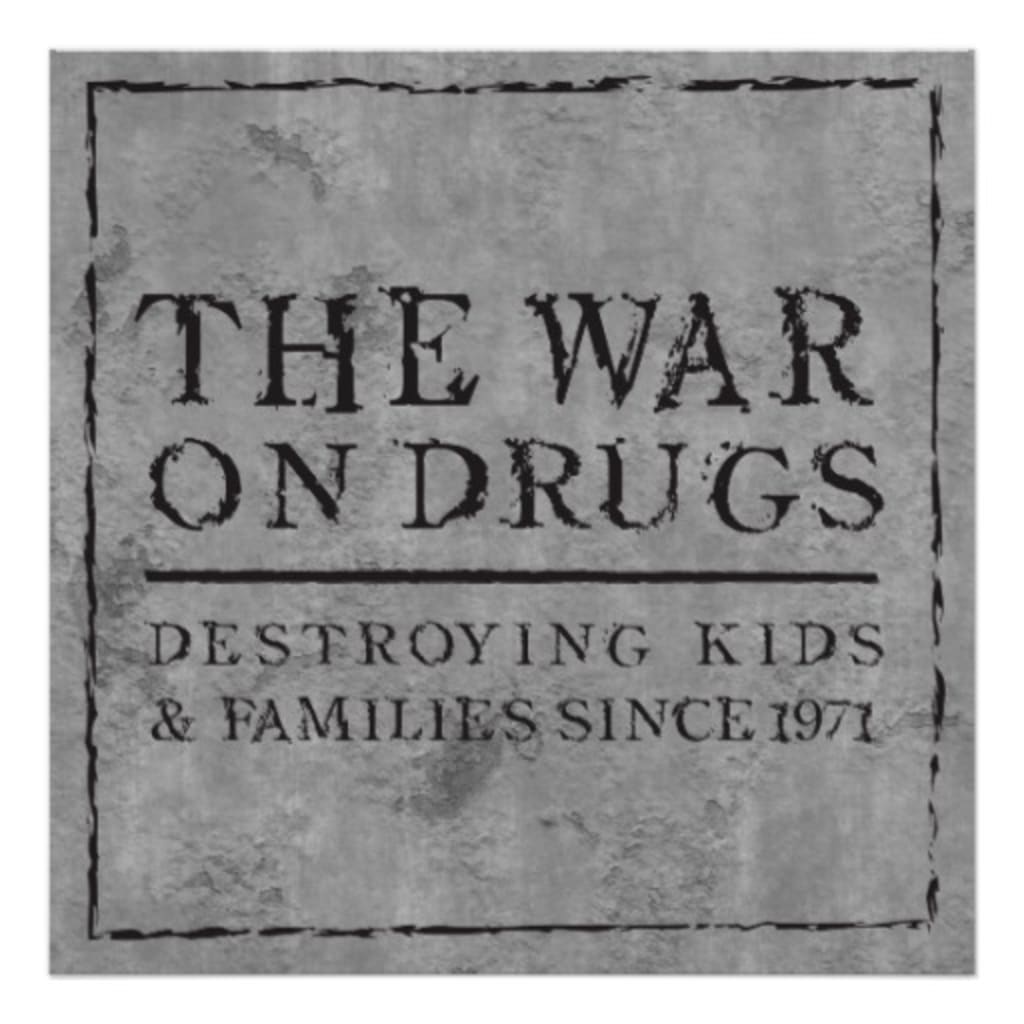 Spread the word, Save our Communities
When you think of someone who takes drugs—a drug addict—what springs to mind? From my experience, people will offer a variety of replies. Usually, they describe how they perceive how people look, often saying things like dirty, homeless, rude, violent, problems. Then the description will move on to the crime and violence associated with drugs. The effects of the drug world impact all the communities we live in, but what most people don't realise is that it doesn't have to be this way.
The obvious question to ask is, how could I know? I worked as a police officer when I wasn't working with some of the communities most impacted by what is now known as the "War on Drugs," I was working undercover, fighting this war.
Dealers and the controlling gangs, all the way up to the upper echelons of organised crime use violence as the number one tool of control. As the police develop new tactics and strategies to enforce the prohibition of drugs, the only way for criminals to manage people in the community is by increasing the levels of violence.
Police officers spend a lot of time dealing with theft, whether it is house burglaries, shoplifting, or general theft. The majority of these, plus many crimes of violence, are related to drugs. These crimes take a lot of time and resources from the police; the authorities would be able to use these resources more efficiently, which the public would appreciate more. The cost of shoplifting alone was said to be £500 million by the British Retail Consortium, between April 2016 and March 2017. The War on Drugs has a dramatic financial impact on society, both through policing costs, and everyday living costs for everyone. Then there is the cost to law enforcement.
In the UK, we accrue huge costs enforcing the prohibition of drugs; this doesn't just mean taking into account arresting and dealing with the possession, supply, and importation of drugs. There is cost relating to prisons, probation, legal fees etc. Members of government don't want the public aware of the financial impact on society, and how a change in drug policy could have a positive effect on many areas of society, affecting everyone, and not just small areas of society.
The War On Drugs - Lost
As an undercover police officer, I spent time with many people who used a variety of drugs. Many of the drug users I associated with were homeless or living in appalling conditions, sharing accommodation or living in squats. I heard many stories about how people came to be in the situation in which they found themselves—the stories varied from Abuse, family breakdown, financial issues, medical reasons/self-medication. When we befriended people, the drug user would be asked to refer me to a dealer. Initially, they may be afraid; dealers will threaten users with violence if they introduce people who turn out to be cops or inform/grass to the police. In Brighton, dealers developed this to an extreme, and users would be given a bag that was more pure than usual. The result is an overdose. This type of "Murder or coverup" was a form of a hidden crime. After another drug-related death, it was easy for the police to classify another sudden death by a drug user.
The way around this was by sharing a bag. The undercover officer would provide the cash, usually £20 the newly befriended user would then go to the dealer and buy the drugs, and share them with the cop. The cop only needs enough to be tested and used as evidence. Over time trust was built and introductions would be made to dealers, and the network developed. This method of being referred to dealers appears to be a good strategy. However, this approach is flawed. After completing the operation and all the evidence had been collected, arrest teams would gather all the relevant dealers. Included in this list was the person you had befriended. The person who had been doing a friend a favour had technically committed the offense of Supplying a class A drug. In reality, this person had helped a friend; they weren't a dealer, they were an individual who had problems and needed help and support. The result was they would end up serving a prison sentence that was often about four to five years in length.
Prohibition Doesn't Work Harm Reduction Does!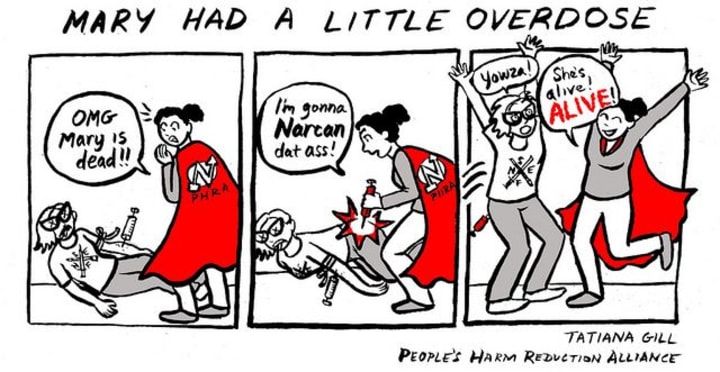 Many people use drugs to self medicate, whether it is for a mental health conditions or pain relief. The other reason I frequently came across was for social reasons. One of the most disturbing accounts a young man I had known for a few years told me was, he had used Heroin since he was eleven. His mother had given him his first hit on his eleventh birthday "as a present." When you hear stories like this, you realise some people don't stand much when they are in situations like this young man.
As I said earlier in this article "It doesn't need to be this way." Prohibition doesn't work, we know it doesn't through looking at history, plus we only need to look at what the current drug policy in the UK is doing to individuals and the wider society. We have people who need help and support, so they can have a valid and valued place in society. As a retired police officer, I look at my time served and all the enjoyable things I did, and all the people I was able to help. I was proud to serve as a police officer. The only issue I have is the drugs policy of the time I had to enforce. The work I did was legal, but I feel it wasn't always morally the right road to follow.
It is time we spread the truth, and let people know not just the impact that failing drug policy has on us all, but how a change in policy will have a knock-on effect on many areas of everyday life, whether it is a crime, health etc.
A change in drug policy away from prohibition towards regulated supply using a model similar to Switzerland or Portugal would provide a system that works for the benefit of society in areas of criminal justice, commerce, and health. Switzerland has moved away from a drug policy based as a criminal issue to one that comprises of four elements; prevention, therapy, harm reduction, and prohibition. Switzerland has introduced schemes such as supervised injection rooms, providing clean needles and methadone, amongst others to help fulfill their goals. The Switzerland model has led to reductions in drug-related deaths, and in crime rates. Many people promote this model as effective drug policy. This is what is seen by the results achieved, it is an excellent starting point that would benefit the UK in many ways and benefit everyone.
11 Year Old Asks Why Don't They Do Something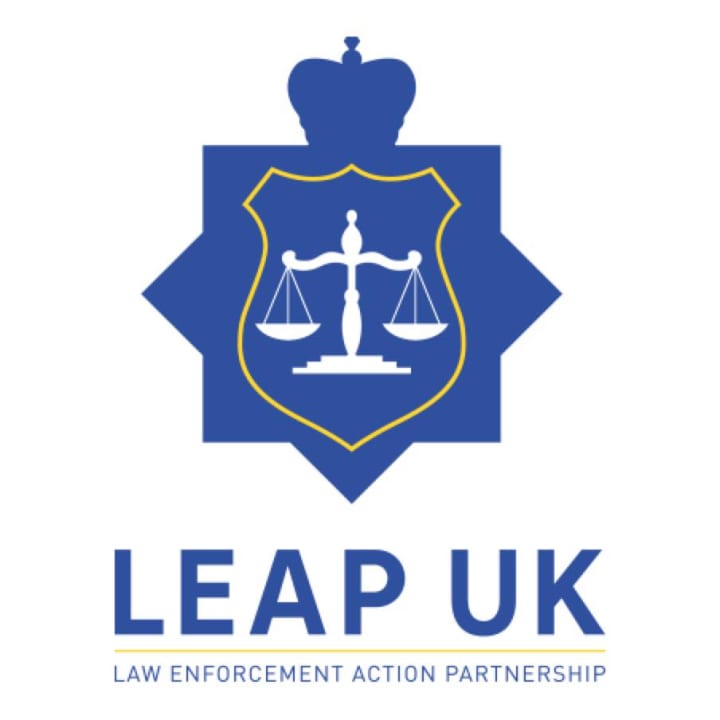 Find out more and see how change can happen. LEAP UK is an organisation to assist people in understanding the failure of our drugs policy, and how it should change. I have a daughter aged 11. After she heard another ex-police officer explain why the War on Drugs is lost and we need a change in Drugs policy, she said, "Why don't we change the drug policy?" I explained that our government wouldn't do that as they didn't accept the problems are as they are. She replied "But I am only 11, and I can see it doesn't work. Why cant they?"
If a child can see the problem but not our MPs, we have a big problem. We need to share the problem, and the solution before more lives are lost.
politics
I was a U.C. Police Officer and a Community officer. After an assault on duty I was retired due to PTSD and physical injuries. I now educate people about mental health, inc PTSD conditions as well as campaigning to change UK Drug Policy.