TRANS LIVES MATTER
As the world continues to shed light on the injustice of Black Americans, there is also an important injustice that is unfortunately overlooked, and a danger to its victims.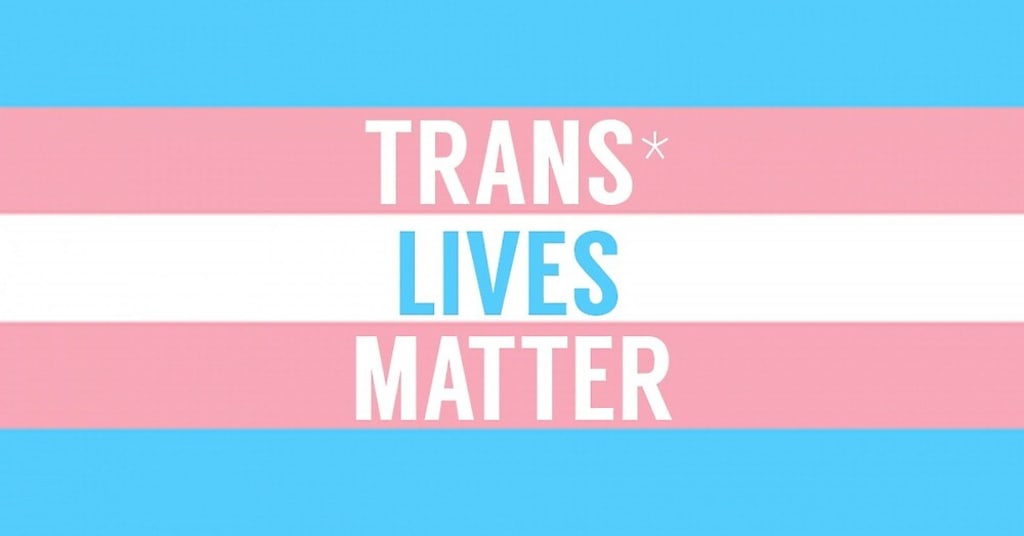 June brings us into Pride Month and we are still on a long road to fighting the injustice against Black Americans. And as we continue down that road, we must also stop and take the time to acknowledge the many years of discrimination the LGBT community has faced. We have come a long way of acceptance in society since the 1969 Stonewall riots, a pivotal moment in history for the fight against an anti-gay legal system and a fight to be seen as equal humans in America. Over the span of 50 years, Lesbian, Gay, and Queers alike have found courage within themselves to live proudly with whom they are and have stood strong as an example for generations to do the same.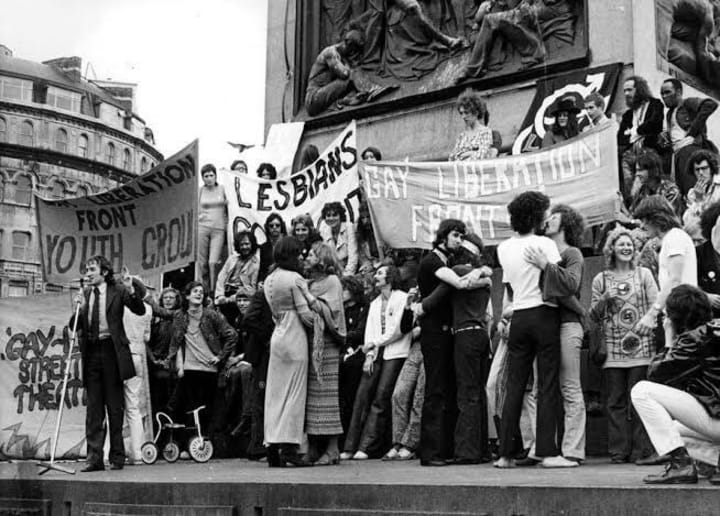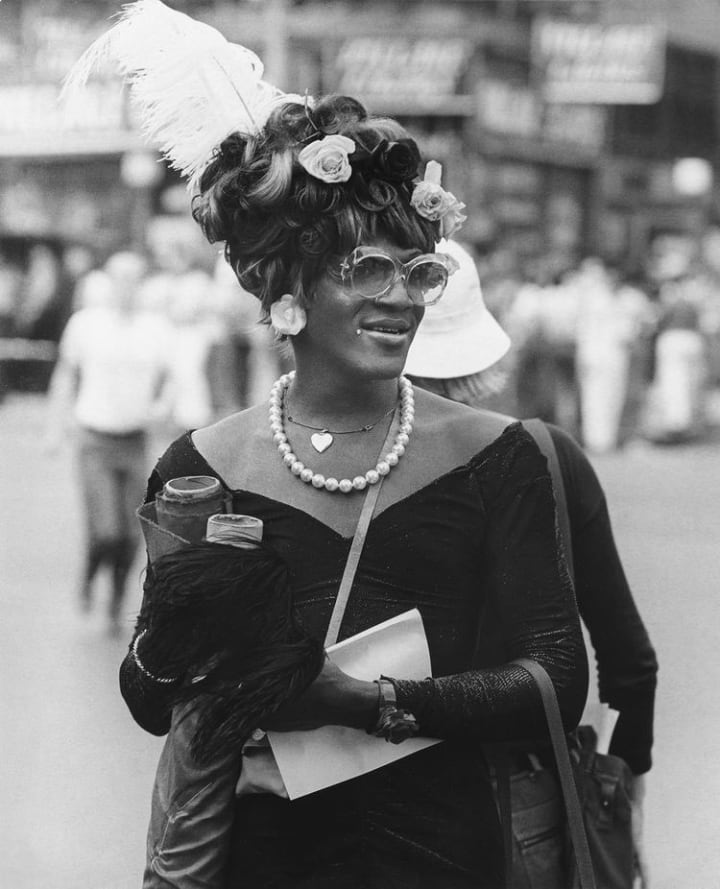 However, our community still faces a huge problem that is dangerously overlooked. The lives of our trans brothers and sisters are tragically taken and their stories continue to be buried without even a whisper, and when you sit and think about why the answer is very obvious. 2019 saw 26 transgendered deaths, the majority being black transgendered women. The scariest part is the numbers were most likely higher, which means a lot of our trans people are killed right under the noses of our criminal justice system without any knowledge of it. As a black gay man, I look at how easy many like myself have it when it comes to being a minority in a racist and discriminating country. We are dealt with homophobia mixed with a lot of racism, with most of the homophobia coming from our black community. But for trans women and men, their journey is a hard battle for survival and to be who they truly are.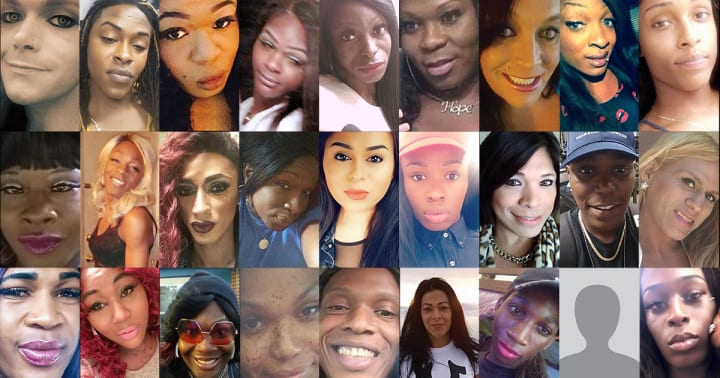 What breaks my heart about these senseless killings is that even within the LGBT community, there are hardly ever voices that take a stand to spread awareness on the issue. When we seek justice for the mistreatment of our people, we tend to forget the T in LGBT. Our community has long found ourselves breaking from society's conformity to stand in our truths in a world limited in their beliefs. While transgendered women and men are on the same road as us, we must understand that our journey as a community will never be complete without them, so for many of us to turn a blind eye or not speak up for our brothers and sisters when their livelihood is threatened, it makes us look just as worse as those whom we seek equality from, only to be dismissed for the simple reason of whom we love. The fight for acceptance in the trans community goes far beyond and the respect for their rights to be exactly who they have come to know themselves to be is a constant battle.
For black trans women, in particular, their deaths are tragically overlooked due to both transphobia and racism. We often see them dying at the hands of mostly lovers whom themselves are filled with self-hatred of their sexual and human nature. For decades, the trans community has faced discrimination which forced them into poverty, resulting in finding ways to survive on their own, oftentimes that put their lives at risk. Due to the anti-trans bias, there has never been any protection for them which has allowed inhuman individuals to take the lives of innocent women and men without anyone looking to seek justice, and that is why during these times where the injustice of black minorities are being heard the voices of our trans sisters need to be amplified as well.
This year has shed a much bigger light on transphobia, beginning with Dwayne Wade's 12-year-old daughter, Zaya, who came out as transgendered. The response was met with a lot of backlashes, the majority coming from the black community who are at the same time claiming #BlackLivesMatter. Just within the last month, a young trans woman was attacked by numerous individuals outside of a neighborhood store. And while a lot of social media awareness has shed a warming light on the subject, it was still met with a lot of transphobia from a lot of people who are also clinging on to the #BlackLivesMatter movement.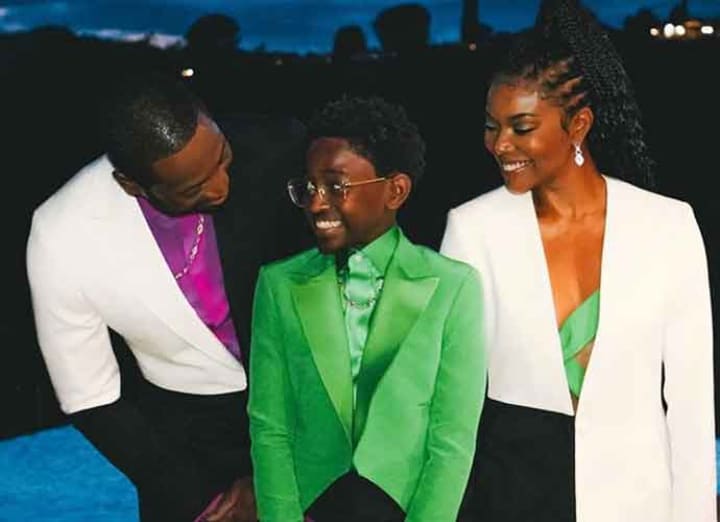 What I want to make very clear here is that if our black community is going to stand for the cause for acceptance and equality of black lives, we need to make sure it is for ALL black lives. There is no selective group within the community that should only be protected and stood up for. At the end of the day, if #BlackLivesMatter then #AllBlackLivesMatter. And to all communities, whether black, white, or gay, we have to stand up and support our trans brothers and sisters during these times because #TransLivesMatter too.
But on a brighter note, let us take this month to reflect on how far the LGBT community has come to continue to leave our mark as well tell our stories of strength and living our best lives. The more we come together, the more we watch so many others who still struggle with who they are, come out and embrace their truth. Love is really just that, Love and we are free to share with whoever we want.
Happy Pride Month.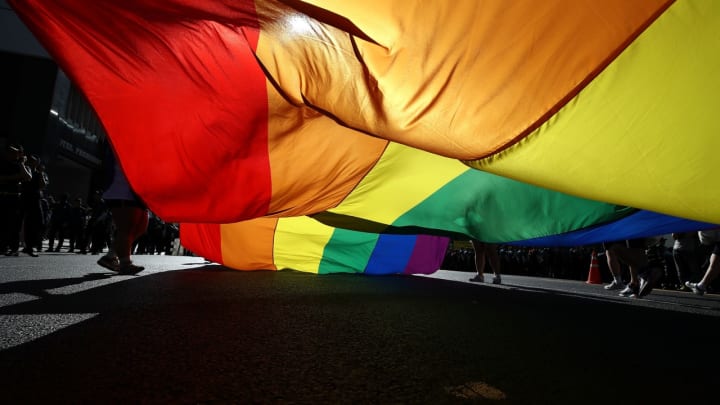 activism
I don't see myself doing anything else in life but writing. To inform, to inspire to entertain.