The Legacy of Dianne Feinstein
The California Senator, who died overnight at 90, leaves a legacy few can match. But it will be tainted by health issues in her declining years.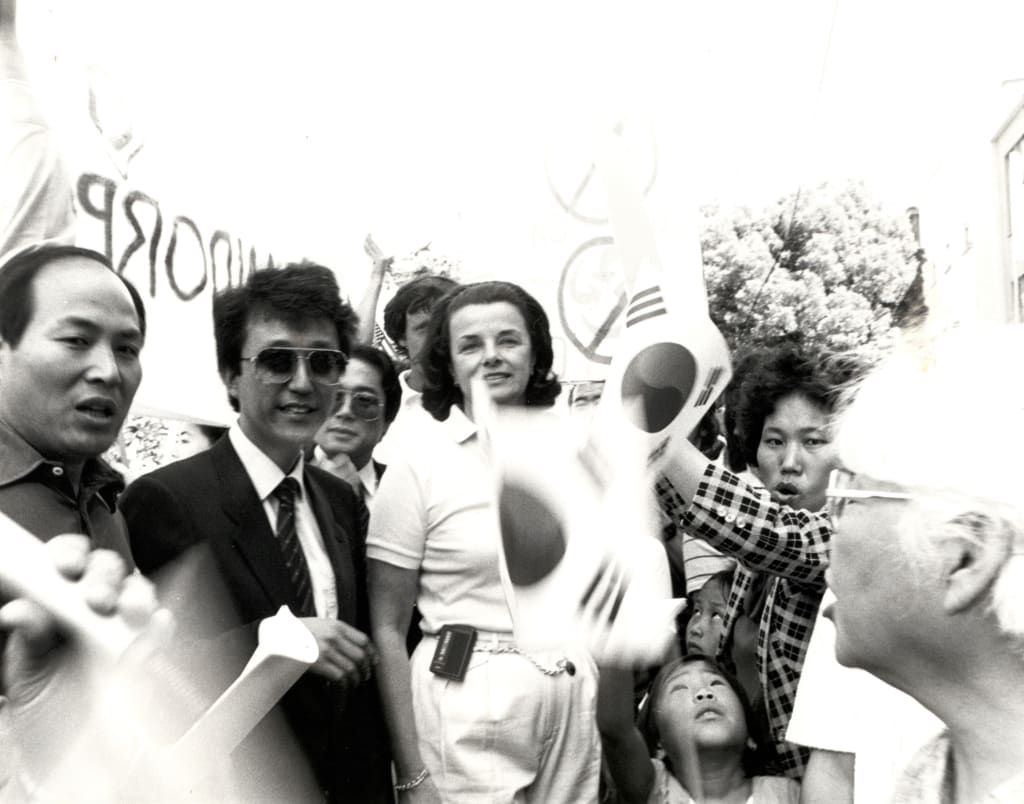 Dianne Feinstein, San Francisco, 1978
If Ted Kennedy was "The Lion of the Senate," surely Dianne Feinstein was its lioness.
Her achievements will be covered in detail in coming days, as they should be. So too, I hope will the adversities she faced.
Much is already being written of her thirty years as a United States Senator, where she was instrumental in passing gun reform legislation and investigating CIA overreach in the interrogation of suspects following the 9/11 attacks in her capacity as Chair of the Senate Intelligence Committee.
But her record of public service extends far further back than that. First elected to the San Francisco Board of Supervisors in 1969, she survived two assassination attempts by the New World Liberation Front, an anti-capitalist terror group active in California in the 1970s. The first via a bomb that failed to detonate on her windowsill, the second by shots fired through the windows of her beach house.
She became acting mayor of San Francisco in November 1978 following the assassinations of Mayor George Moscone and Supervisor Harvey Milk. She was elected to the post a month later and served for ten years.
She also survived child abuse in her early years at the hands of her mother and outlived three husbands.
Much of that will now be overshadowed by the final obstacle of her life, the ravages of time. That challenge was impassable.
Her passing will be felt in many ways.
There will be eulogies, of course, and praise for her many achievements.
Her passing leaves a hole in Californian politics on a fundamentally human level. She was one of the most respected members of that body, and an ever-present influence on it for longer than many in that field have even been alive, let alone politically active.
That sense of genuine trauma will be felt across the progressive political world. Not just in California, but around the country.
For California Governor Gavin Newsom, the time to grieve the woman her called "a mentor and a friend" will be brief. It falls to him to choose her successor. As much as he has been basking in the attention he has received as a key Democratic voice of late — serving as one of Joe Biden's key campaign surrogates, preparing to debate Florida Governor Ron DeSantis, readying himself in case Joe Biden decides not to seek re-election — it will not be a responsibility he will relish.
He has already pledged to replace her with a black woman should she retire or not seek re-election in 2024. He is said to have had Barbara Lee, who represents California's 12th congressional district, in mind for some time.
But Feinstein's preferred successor, Chair of the House Intelligence Committee Adam Schiff, is a white man. Seeing him elected to her post was reportedly a reason why she refused to retire. Rising star Representative Katie Porter is also in the mix.
The preselection fight will be bloody. The best the Democrats can hope for is that it be discrete and not spill out onto the political streets.
But there will also be unavoidable discussions around her age and cognitive state in her final days of casting votes in the U.S. Senate.
The most seismic impact of all will be renewed pressure on Joe Biden, Mitch McConnell, and the other senators past the age of 80, to step aside. The age debate will only intensify, rather than subside, with Senator Feinstein's passing.
I wrote recently that I suspected a large part of why she held on to her seat past her ability to functionally serve the people of California may have been, at least in part, egged on by staffers with their own agendas. It's impossible to be certain. The lure of the power and prestige — and the hope that there is still some good to be done — is a powerful one.
But I spent fifteen years in politics, and I know that the influence of advisors can be just as powerful. Every politician, let alone one who faced the health challenges Feinstein did, can be susceptible to that sway of ambitious young advisors with their own ambitions to fulfil and their own axes to grind.
I hope the tragic sight of Feinstein dazed and confused in the Senate in her later years, surrounded by staffers guiding her on how to cast a vote, don't overshadow her accomplishments.
Parallels to Ruth Bader-Ginsberg are impossible to ignore.
Like Feinstein, the Supreme Court Justice faced pressure to resign during the Obama administration to secure a progressive place on the bench. She refused, passing away in September 2020, ultimately to be replaced by Judge Amy Coney Barrett.
While the Democratic majority in California will ensure Feinstein's place in the Senate remains in their hands, it does little to reduce the criticism of her decision to stay on.
Hopefully, it will not come to defining her narrative.
She deserved so much better than that.
Reader insights
Be the first to share your insights about this piece.
Add your insights