The Jon Gruden E-mail Scandal
Free Speech, Race, Misogyny, and Homophobia in the National Football League.
I view freedom of speech as integral to my continuing personal development as a thinker and a writer.
So, the resignation of former Las Vegas Raiders Head Coach Jon Gruden on Monday, October 12th, 2021, is forcing me to think deeply about the first amendment to the constitution of the US.
Mr. Gruden's resigned from his prestigious position after the National Football League (NFL) released several abusive emails Gruden sent to league executives from 2011 to 2018.
In the emails, Gruden referred to then-Vice President Joe Biden as a "nervous, clueless p****" in 2011.
In the intervening years, Mr. Gruden criticized female referees, denounced the drafting of a gay football player, and used racially charged language about the NFL national anthem protests in 2018.
According to an anonymous source from ESPN, "The NFL sent the Raiders additional Jon Gruden emails to review on top of the negative one that surfaced last week."
Gruden received backlash from players, pundits, fans, and the league for calling DeMaurice Smith "Dumboriss Smith" and joking he has "lips the size of Michelin tires." The comment is stupid and bigoted.
Before Gruden announced his resignation, the NFL said that it was actively monitoring the situation and waiting to see how the team (the Raiders) would manage the matter.
The 2002 Super Bowl champion also called NFL Commissioner Roger Goodell a "fa****" and a "clueless anti-football p****."
"I have resigned as head coach of the Las Vegas Raiders. I love the Raiders and do not want to be a distraction," Gruden said in a statement to the press on Monday.
Gruden also said, "Thank you to all the players, coaches, staff, and fans of Raider Nation. I'm sorry, I never meant to hurt anyone."
I am not a lawyer. Nor have I been to law school. But I majored in legal studies as an undergrad at university. I also earned a paralegal certification back in 1998.
Furthermore, I worked as an administrative assistant for the Buffalo chapter of the American Civil Liberties Union (ACLU) for a year. Thus, I tend to be a "free speech absolutist."
I understand the desire of a private company or organization like the Las Vegas Raiders not to be associated with employees who hold racist, sexist, or homophobic beliefs.
I am sure that the Raiders would have fired Jon Gruden if he did not resign on Monday. Yet, I also think our modern media culture is overly sensitive.
As per my blog post yesterday about the controversy involving David Chappelle, we are amidst an intense "cancel culture" era.
In addition to attempts by the "LGBTQ+" efforts to cancel Mr. Chappelle, Shark Tank's Barbara Corcoran apologized after making a "fat joke" at Whoopi Goldberg's expense on The View last week.
Do the crusaders attempting to "cancel" others believe that we all must like each other?
As an NFL coach and commentator for over four (4) decades, Jon Gruden has been around African Americans all his adult life. So, one could reason he should have understood racial bias and bigotry.
Likewise, NFL luminaries like Robert Kraft, Bill Belichick, Tom Brady, Nick Bosa, and Joey Bosa supported former US President Donald Trump.
I also used to support Donald Trump as a Black conservative. However, I am not a person who lacks sympathy for issues of race and social justice.
The rise in Islamophobia, racism, and hate crime violence during the first two years of Mr. Trump's administration forced me to severely re-assess my personal beliefs and philosophical outlook in 2018.
One of my motivations for writing my fiction novel, J-Villains (2019), was to fight against racism, antisemitism, and xenophobia.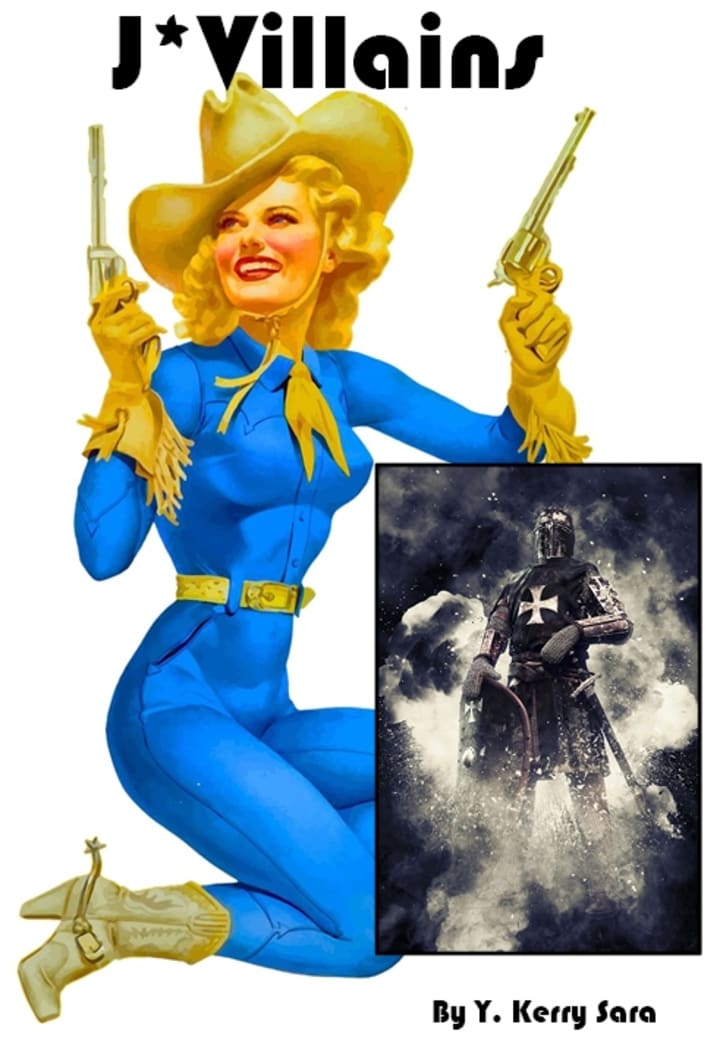 For some reason, there was A LOT of antisemitism in the African American community from which I came. It has always been very confusing to me. The origins of the civil rights movement in America included a strong alliance with the Jewish-American community during the 1950s and 1960s.
But I am still a political conservative.
Amongst Gruden's old emails was a vile message after the 2014 NFL Draft that Roger Goodell should not have pressured the then-St. Louis Rams to draft "queers." It was a reference to Michael Sam, an openly gay player selected by the Rams.
Liberals, left-wingers, and the "social justice warriors" must realize at some point that we all are not going to like each other – or think the same way about social issues.
pop culture
Y. Kerry Sara is a freelance writer and yoga instructor (RYT, 200 hours). He is also a war-time military veteran (US Army, Desert Storm - 1990-91). Mr. Sara is the author of the self-published fiction novel J-Villains (2019 - Amazon.com).
Receive stories by Y. Kerry Sara in

your feed