Sir Keir Starmer,The UK's Next Prime Minister?
Who is he? What is his voting record?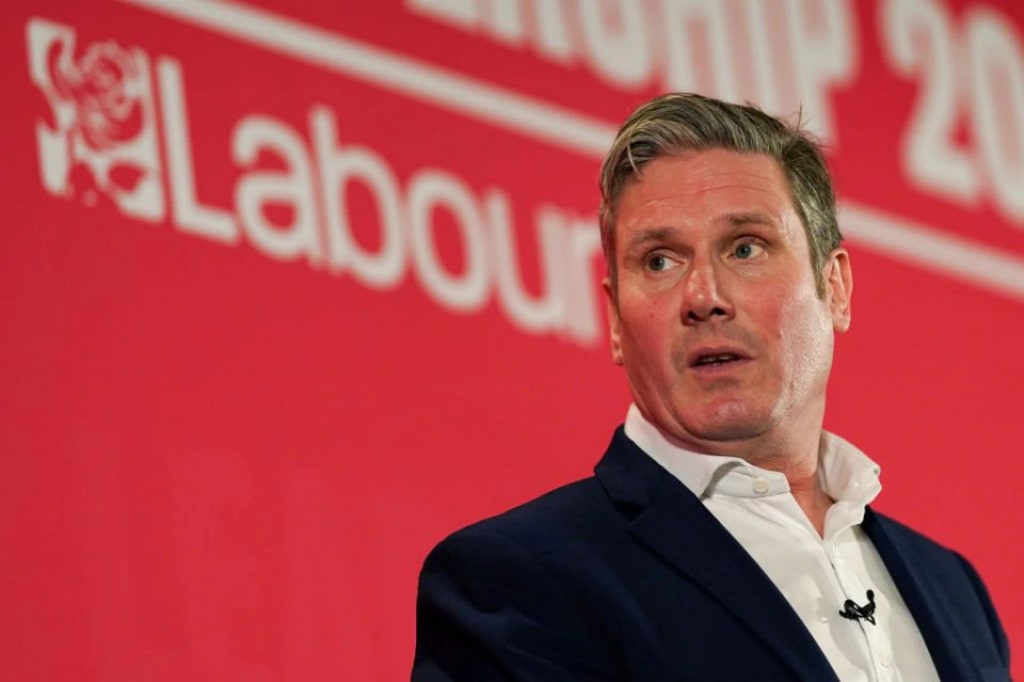 Image sourced from 'Getty Images'
Former Shadow Secretary of State for Exiting the European Union, Sir Keir Starmer emerged as the victor in the Labour Leadership Contest, defeating Rebecca Long-Bailey and Lisa Nandy. Starmer replaces the former leader, Jeremy Corbyn who proved to be rather controversial for his far left ideology, branded by his supporters as 'Corbynism'. However, Starmer aims to bring the party in a more soft-left direction.
In his teenage years Starmer was active in Labour politics, and was a member of the East Surrey Young Socialists. He studied law at the University of Leeds, graduating with a first class Bachelor of Laws degree in 1985. He undertook postgraduate studies at St Edmund Hall, Oxford, graduating from the University of Oxford as a Bachelor of Civil Law in 1986. Starmer then became a Barrister in 1987 and was appointed Director of Public Prosecutions in 2008.
In 2015, Starmer became the Member of Parliament for Holborn and St Pancras, succeeding Frank Dobson. Throughout his parliamentary career, Sir Keir has voted on a variety of topics:
Voted

for

equal gay rights
Voted

for

allowing terminally ill people to be given assistance to end their life
Voted

against

use of UK military forces in combat operations overseas
Voted

for

replacing Trident with a new nuclear weapons system
Voted

against

military action against Islamic State (ISIS)
Voted

for

UK membership of the EU
Voted

against

a reduction in spending on welfare benefits
Voted

against

academy schools
Voted

for

a lower voting age
Voted

against

investigations into the Iraq war
Voted

against

reforming the NHS so GPs buy services on behalf of their patients
Voted

for

mass surveillance of people's communications and activities
Generally voted

for

measures to prevent climate change
Voted

against

stronger enforcement of immigration rules
From Starmer's voting record it is clear to see that some of his votes are controversial such as voting against military action against Islamic State and voting for allowing terminally ill people to be given assistance to end their life.
From the start of the Labour Leadership Contest it was clear to see that Starmer was a favourite among many people for his more soft-left views rather than former leader Jeremy Corbyn's controversial far-left views. Many long serving Labour MPs believed many of Starmer's views and beliefs are similar to those of former Prime Minister, Tony Blair who famously claimed that Iraq was a "threat to world peace" and possessed weapons of mass destruction.
Keir Starmer's acceptance speech was posted to his social media pages where he said "under my leadership we will engage constructively with the Government, not opposition for opposition's sake. Not scoring party political points or making impossible demands, but with the courage to support where that's the right thing to do". This approach to his position as Leader Of The Opposition has been commended by many for his willingness to work with the Tories and do what is right for the country.
Starmer is yet to prove himself in Parliament due to the ongoing COVID-19 outbreak but continues to actively lead the party from home, frequently recording video messages which he posts on his social media pages.
Overall, Starmer has proven to be a popular member of his political party but has not yet proven himself to the public. After only serving for 5 years as a Member Of Parliament, Sir Keir has done extremely well to get to the position that he is in today and for that, he should be congratulated. We will have to wait until the 2024 General Election to see what the public really think of him and whether he can succeed the Conservative titan Boris Johnson and become the UK's next Prime Minister.