Dear Donald
Republicans Need to Come Clean About Trump
Choosing to support the president rather than stand up for the American people is despicable.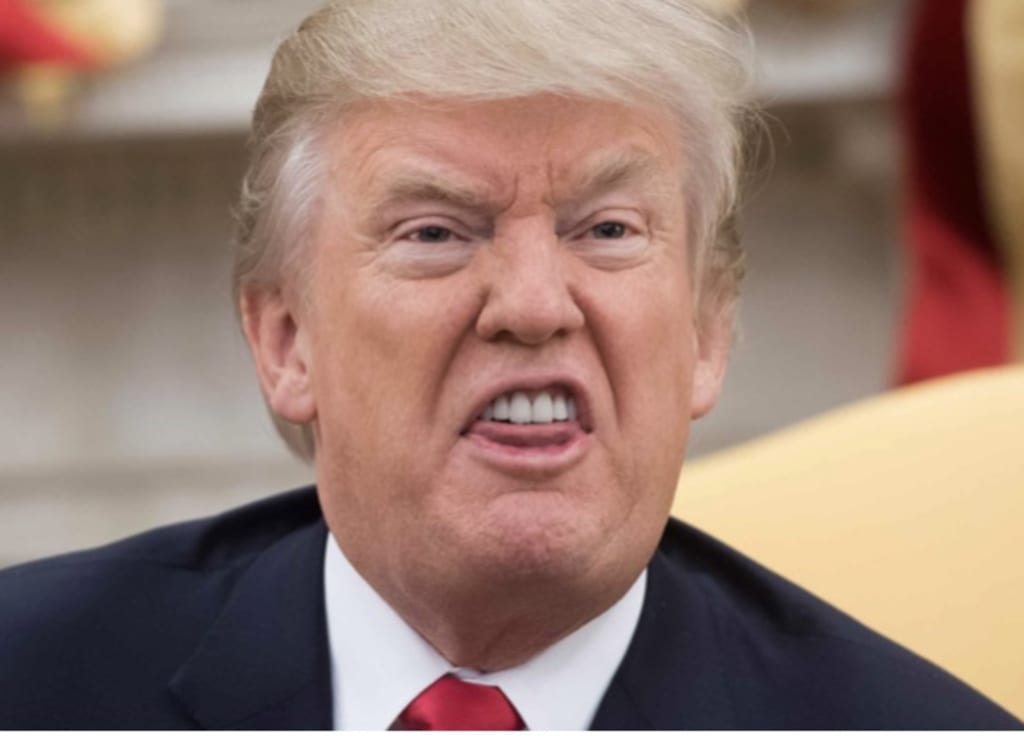 United States citizens are tired of the dog and pony show coming from our capital. Day after day members of the Republican Party show themselves to be more loyal to Donald Trump than the American people. How do these elected officials look at themselves in the mirror or sleep at night? The current commander in chief has never held a political office before. He is running the country the same way he has run businesses. Seeking the help of foreign governments to help him win in 2016 and again in 2020 is dirty pool but it's the way the Donald had always done business. We really can't fault him for being who he is. Those on Capital Hill who are enabling him have been in Washington for decades, and they know better.
Number 45 abusing his position is simply his being true to his nature. The members of the GOP have not always acted this way and they should show themselves worthy of their positions. Donald Trump cheated once in 2016 and is trying to do it again in 2020. He sees nothing wrong with his behavior but many Americans do. There has not been one day of peace in this nation since November 2016. Never before in American history have there been daily scandals, firings and people stepping down from their positions in Washington. Racism and Anti-Semitism continue to rise, yet the president says it's not his fault. Donald Trump never should have been elected because he won by fraud.
He has brought shame, embarrassment and ridicule to the highest office in the land, yet he is being defended. The day after he was elected many Americans chanted "Impeach, Treason and Not My President." Republicans who are protecting and enabling Donald Trump should be voted out of office when their states go to the ballot box. It is disheartening to watch members of the GOP on television as they lie for Donald Trump. They all look angry as if they are ready to fight. I don't know how they can lie with straight faces when they know they are fooling no one. It's difficult to watch grown men afraid of the Donald the same way school children are scared of the bully. Why do these men and women get backbones and stand up for the United States citizens. Come clean now before it's too late.
Donald a Trump is not above the law. The president abused his power and the GOP should stand up and tell the truth. They should be more concerned with the welfare of the nation than licking Donald Trump's boots. This is a national emergency and the voters deserve so much better from those who represent us. Shame on all of the cowards. The president is supposed to represent all Americans, yet racism, Antisemitism and hate towards the LBGTQ community have increased since the 2016 election. The Donald said he could shoot someone and get away with it and the GOP is allowing him to get away with every foul thing he has done.
This is disheartening to US citizens and people around the world, yet Republicans pretend they are blind to the truth. They stand by Donald Trump no matter what he does and pretend his offenses are not impeachable. Every single GOP member in Washington, D.C., who is supporting Donald Trump should be held accountable during the next elections in their state. My grandma used to say to never let someone else furnish your brains. Many of those within the GOP are doing just that, by recording and playing back the Donald Trump sound.
It's time for Americans to let these elected officials know that they are not pleased with their bad behavior. Donald Trump needs a swift kick, where it hurts and that is the 2020 election, United States citizens have the authority to make changes and they should use it. Number 45 and his minions have got to go. We must show these crooked politicians they have no place in government. Each and every one of them needs to hear, "You're fired." The swamp needs to be drained for real and the time is now. Donald Trump and Mike Pence need to go as well.