Prince Phillip's 100th birthday celebration in June raises questions
The Duke of Edinburgh recently walked into a hospital for undisclosed reasons. The palace says it is not anything serious.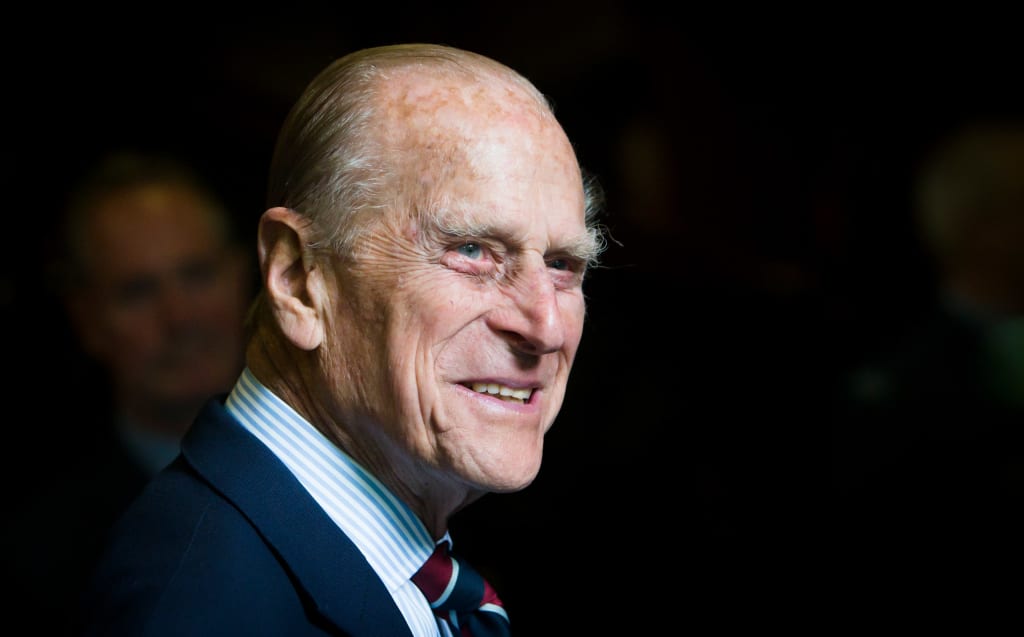 Concerns are increasing regarding the health of Prince Phillip who will turn 100 on June 10. The Prince has spent 4 days in Prince Edward VII hospital but it is said he walked in and that he is only getting routine care. The Prince was driving himself everywhere until age 97 when he was in a minor traffic accident and voluntarily gave up his license. The Duke of Edinburgh beat the Coronavirus and is said to be in reasonably good health for a man of his age. Even so, reporters are camped outside the hospital where the Queen's spouse will remain for a few more days.
During his days of worldwide traveling the Prince has been known to put his foot in his mouth on a number of occasions. Following are but a few of the off-color, cringe worthy comments he has made.
1. While talking with the Scottish Women's Institute in 1961 that British women cannot cook.
2. In 1976 he told Canadian journalists, "We don't come here for our health. We can think of other ways of enjoying ourselves."
3.When presented with a gift from a female Kenyan in 1984, the Prince asked her if she were indeed a woman.
4. He insulted singer Tom Jones during the 1969 Royal Variety Performace by asking. "What do you gargle with? Pebbles?"
5. When Prince Harry announced his engagement to Meghan Markle his grandfather advised him that you only "date" actresses and do not marry them.
6. In 1986 the Duke told British exchange students living in Bejing that if they remained there much longer they would become "slitty-eyed."
7. In 1992, while in Austrailia Prince Phillip refused to pet a koala bear out of fear of catching a disease.
Prince Phillip has been quoted as saying he did not desire a fuss regarding his 100th birthday. In a 2000 interview with The Telegraph he said the following about the Queen's 100th birthday, "I can't imagine anything worse. Bits of me are falling off already." It is not known at this time just what is being planned for the Duke because of COVID-19 restrictions. His loved ones and those around the nation will no doubt celebrate whether he likes it or not. Should he make it till June 10, Prince Phillip will be the first male Royal to reach such a milestone. He is also the longest living consort to British Royalty ever. His mother in law, the Queen's mother lived to be 101 so it seems longevity genes run in both sides of the Royal family.
The Duke was born into both the Greek and Danish royal families. He was born in Greece, but his family was exiled from the country when he was only an infant. Prince Philip of Greece and Denmark was born on June 10, 1921 in Mon Repos on the Greek island of Corfu. He was the only son and fifth and final child of Prince Andrew of Greece and Denmark and Princess Alice of Battenberg. The Prince was educated in Germany, the United Kingdom, and France and in 1939 at age 18, joined the British Royal Navy. It was at this time that Phillip began corresponding with Princess Elizabeth, whom he had first met in 1934. The future Queen was only 13 years old and also a cousin to her husband to be.
At this time Phillip adopted his maternal grandparents' surname of Mountbatten. He and Elizabeth were married on November 20, 1947. Prior to the nuptials, he was granted the style His Royal Highness and given the title of Duke of Edinburgh, Earl of Merioneth and Baron Greenwich by King George VI. When his wife became Queen in 1952, Philip left active military service, and formally became a British prince in 1957.
During the Second World War he served with distinction in the Mediterranean and Pacific Fleets. Prior to the official announcement of their engagement in July 1947, Phillip abandoned his Danish and Greek styles and titles and became a naturalized British subject. Prince Philip retired from his royal duties on August 2, 2017, His final solo engagement was meeting with Royal Marines. The Duke had completed 22,219 solo engagements since 1952 and Prime Minister Margaret Thatcher commended him for his life of service. The world is wishing the Prince a speedy recovery and praying he gets to enjoy his 100th birthday in the manner that he chooses.
celebrities
Cheryl is a poet, freelance writer, published author and former Newspaper columnist. She has degrees in Psycology and Biblical studies. She enjoys sharing natural cures, and Nostalgia related info. Tips are greatly appreciated.
Receive stories by Cheryl E Preston in

your feed