Prince Harry comes under fire for friendship with Jill Biden
Royal watchers cry foul saying the Duke of Sussex is too involved in US politics.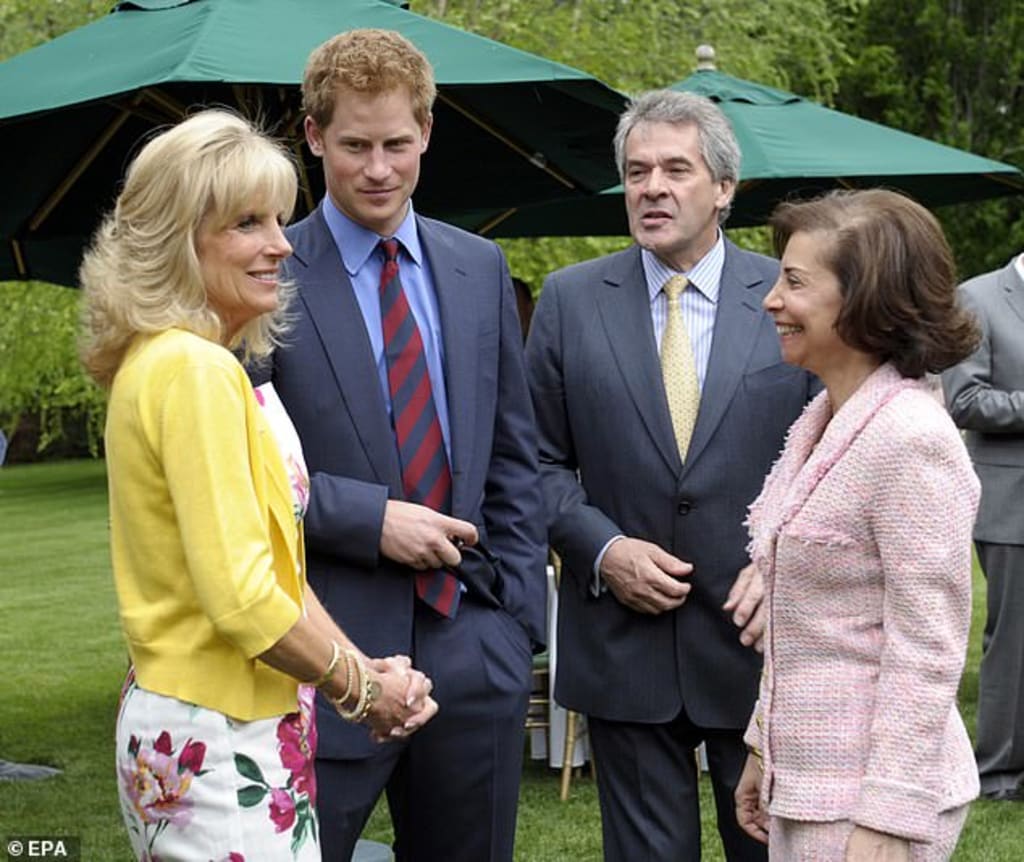 Prince Harry and Jill Biden's first meeting.
Henry Charles Albert David Duke of Sussex, AKA Prince Harry continues to catch flack from both sides of the ocean. Although he has stepped down as a senior Royal and given up the title "His Royal Highness" he is scrutinized as if he is still operating in his former capacity. Harry and his wife Meghan are now living in the United States but their detractors don't believe they should have anything to do with American politics. The Duchess of Sussex was crticized for saying that registered voters should cast their ballot against hate. Republicans became angry, as they took this to indicate that she was promoting Joe Biden and against Donald Trump.
While Harry and Meghan were working Royals and living in Britain, it was understandable that they had to adhere to Royal protocols for silence regarding certain matters. They have given that up and are living on American soil. Meghan is a US citizen and certainly should have the right to speak her mind regarding any election but the House of Windsor disagrees. There is now also anger coming at the couple because Prince Harry formed a friendship with First Lady elect Jill Biden, back when the Obama's were in the White House. Read the article here.
Harry and Jill met in 2014 when the Obama's hosted a dinner party and they became fast friends despite a 33 year age difference. President-elect Biden even joked about his wife spending a lot of time with the much younger Harry. The First Lady elect and the Prince are said to have bonded over their something they have in common which is the military. The Duke served for 10 years in the British Army, and Jill's late son Beau Biden was a major while serving in the US Military. A harmless firendship is being used as the scapegoat for the real problem which seems to be animosity towards Prince Harry and his spouse.
The real issue is the fact that the couple walked away from the House of Windsor and that they also have embraced the Obama's and Biden's. Royal watchers from Briton have been writing scathing reviews on the couple ever since they came to America. The Duke and Duchess seem to be damned if they do and damned if they don't. Even though they are no longer functioning as senior Royals, the news media treats them as if they were. Buckingham Palace, however gave a statement indicating that seems to separate them from what Harry and Meghan are doing and saying while in the United States.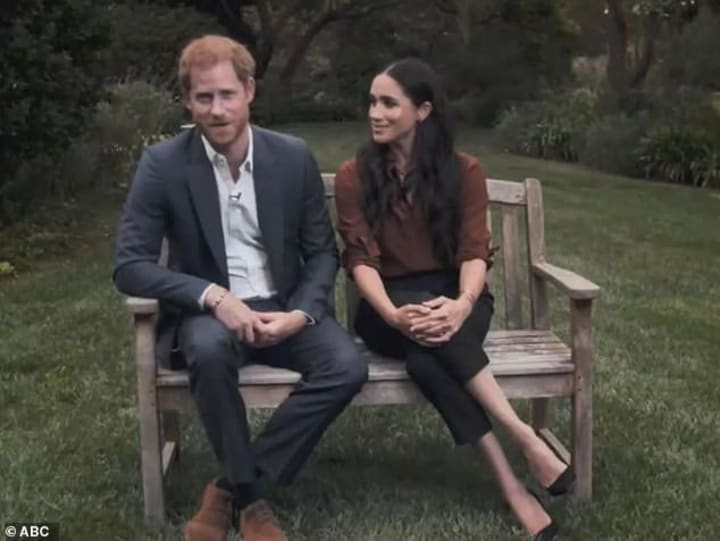 It was announced that the Duke and Duchess were no longer working Royals and were speaking in a "personal capacity" regarding the 2020 election. Most people on both coasts who are thinking logically already knew this, but the haters need something to use against Harry and Meghan. Comon sence would seem to dictate that Meghan was speaking regarding her personal opinion but her every word is disected by those who don't like her. For many, Meghan Markle will always be the woman who cost the prince his birthright so to speak. Her being biracial, American, divorced, and an actress only add to the anymosity towards her. Some people will never think she is good enough for the grandson of Queen Eliabeth II.
Prince Harry's friendship with Jill Biden is not surprising as he also has spent time with both Oprah Winfrey and Michelle Obama. The Duke has always been a different sort of Royal and this may be because he knows the likelyhood of his ascending to the throne are slim. His brother Prince William is the heir apparent, and his three children are the next in line, making Harry in 5th place. Even so many Britons were shocked when in their opinion Meghan spirited the Duke away from his family and got him to give up Royal duties and live in America.
Some US citizens, like Oprah Winfrey have been outspoken on the other end saying the Susexes are adults and should make their own decisions apart from the queen. As commoners, Americans who feel this way simply do not understand Royal protocol. This is why there is a divide between those who say to Harry and Meghan, "Good show," and those who believe their actions are "Bad form." Unlike Kate Middleton, Princes Diana, and even Sarah Ferguson, Meghan was not brought up in the shadow of the Royals and does not have any blue blood in her family. Diana and Sarah tried but could not make it in the Royal household and ended up divorcing their prince's.
Meghan never really stood a chance in that atmosphere because she had to deal with something that the other women did not. Ms. Markle had to endure racial slurs aimed at herself and later at her son Archie. It's a sad indictment on society that Prince Harry and Meghan cannot simply live the life they desire, without so much hate coming their way, especially when most of it is coming from the nation they left behind. Now that Joe Biden is president, it's possible that the Duke and duchess of Sussex might get an invite to the White House. If Jill Boiden and Harry are seen talking their detractors will no doubt be waiting to pick the situaition apart.

Cheryl E Preston
Cheryl is a poet, freelance writer, published author and former Newspaper columnist. She has degrees in Psycology and Biblical studies. She enjoys sharing natural cures, and Nostalgia related info. Tips are greatly appreciated.
See all posts by Cheryl E Preston →