Paul LePage Can't Stop Insulting People
Maine's Governor is attacking teachers now because that's just the kind of guy he is.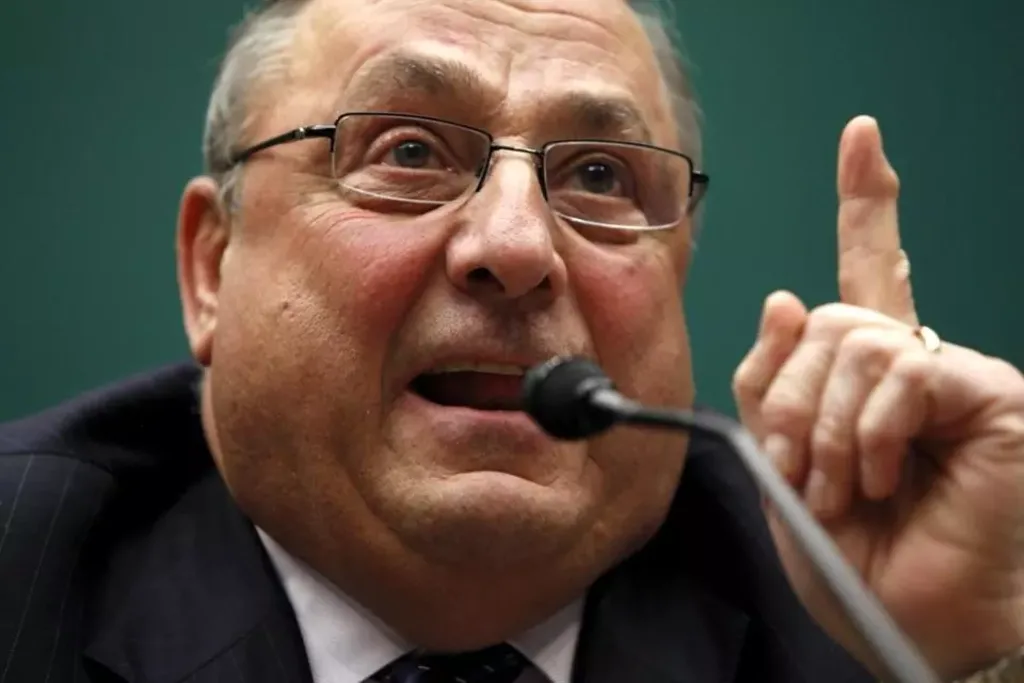 Earlier this week, Maine Governor Paul LePage, a man who is no stranger to scandalous statements on all sorts of issues, took an opportunity during a speech to call classroom teachers "a dime a dozen."
This man's general principles and the logic of his positions are at best infuriating or, at worst, oppressive. This attack, espoused to an audience of construction trade students, is a disrespectful swipe at those who are in an already thankless profession, one which I will ecstatically defend.
(Full disclosure: I have eleven years of classroom experience as a middle and high school English teacher.)
Classroom teachers today have an understandably high rate of burnout, many within the first few years of their careers. Factors in such turnover include, but are not limited to, the following: insulting parent emails, student conduct and disrespect, apathetic administrators, overpaid superintendents, lack of resources, 60+ hour work weeks, second jobs to supplement income, and constantly changing assessment and funding strategies constructed by those who have never spent even one day in the shoes of a classroom educator.
The amount of work that is required for doing a teaching job well is more than any non-teacher can understand, and that goes double for Governor LePage. His comments this week about classroom teachers are nothing short of deeply insulting and they deserve a swift and immediate apology.
He can begin with all of the teachers of the University of Maine Mandela Fellows, a group of "accomplished young leaders" who visited him recently. I would hazard a guess that each and every one of them could name a teacher who influenced their journey to that impressive distinction.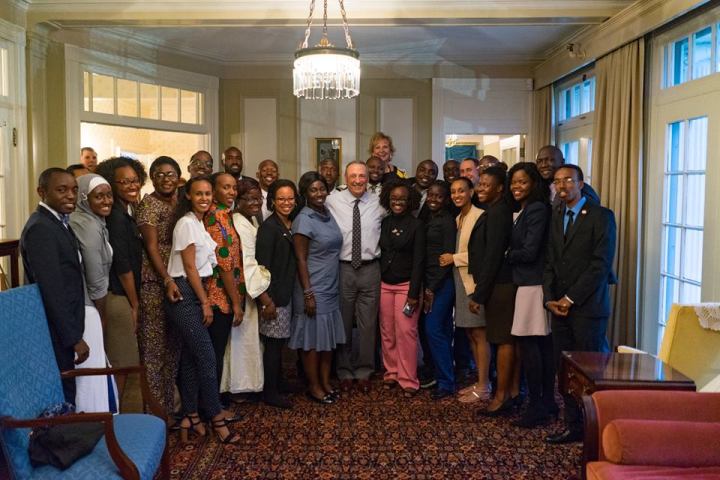 He can then address his apologies to Mrs. Sue Hasson, who brought her 4th-grade class to meet the Governor in May of this year. Mrs. Hasson, whose husband is the state's Education Commissioner, also coordinates her school's "Odyssey of the Mind" program, a team problem-solving competition. The six girls who make up the Holy Cross team had participated in the program's world finals a few days prior to the class visit. It is not a large leap to think that Mrs. Hasson's influence on those young women will stay with them into their adult lives, but according to LePage, Mrs. Hasson is "a dime a dozen."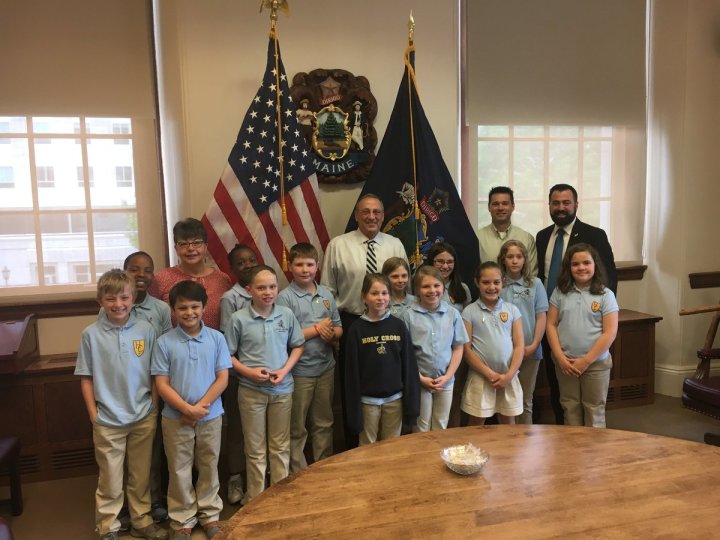 And I'm sure he can't be bothered to explain to the teachers of the 4th-grade classes he hosted in his office from Turner and Leeds on May 8th of this year just what he thinks of them and the job they do. Or even those teachers at Star Academy in Lewiston, ME, where he spoke at their graduation ceremony, who are working hard every day on behalf of students who are at risk of dropping out of school entirely. Are they practically worthless too?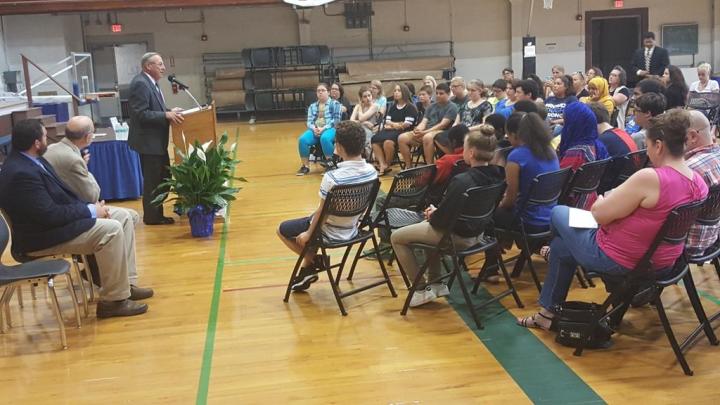 Finally, he owes his own teachers an apology and a debt of gratitude. His tough childhood is well-documented, but he persevered to become the first person from his family to graduate the 8th grade, and he eventually graduated from high school and gained a college degree. His constants along the way were those friends and family who mentored him, and the teachers in his classrooms all of those years. He would not be the person in the position he is today without teachers, and his absurd comments do nothing less than destroy all of their hard work on his behalf.
Paul LePage is a blight on our democratic system and his insults regarding teachers and the hard work they do are disgusting. Of course, this impression of him is nothing new if you read virtually anything he's said during his term. It's just one more reason to remove him from office as quickly as possible, and that day can't come soon enough.
It's ridiculous of LePage to say that teachers are "a dime a dozen." Hateful blowhards with misguided values and ethics, however, are the ones who are of little worth to principled citizens.