My experience: Volunteering for UNICEF
As a volunteer for UNICEF, I learned a lot about being an action taker. Unfortunately some aspects of volunteering surprised me and needed to be share.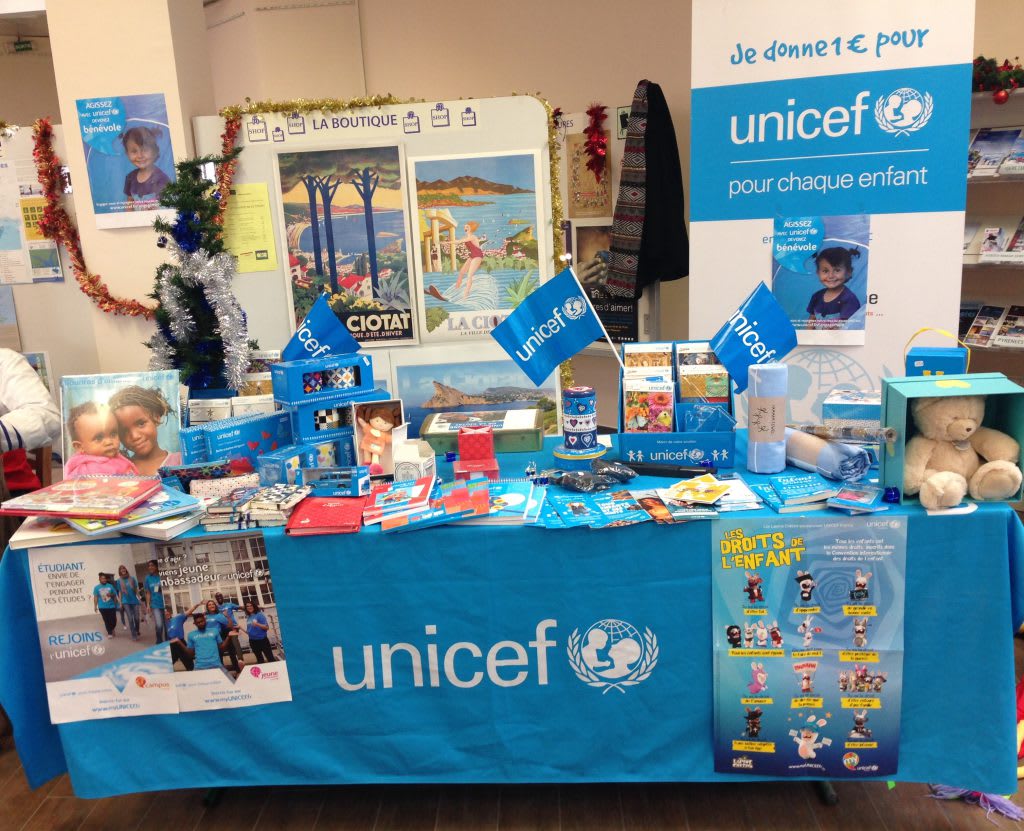 In September 2019 I finished my master's degree and my work-study contract. My plan was to move to Toronto in early 2020. I made the choice to let myself think between these two steps and to stay at my parents' house while waiting for the big Canadian adventure. After 5 years of study at 1000km/h this 4 month break was more than necessary for me. These few months were the opportunity to take a break and organize my departure.
During this period I decided to get involved in an association by doing some volunteer work. I knew I had time to give and I wanted to use it for a good cause. It was a bit by chance that I came across a UNICEF ad looking for volunteers to run stands.
During the Christmas period, the association takes advantage of this opportunity to set up stands in the Christmas markets to sell its by-products, of course all the profits from these sales are for the association. I didn't know that UNICEF was organizing this kind of money collection. At first I thought it was great to be able to participate in all this, it was my way to bring my little stone to the building and without lying it would occupy my day a little.
To know that UNICEF is a huge association, attached to the UN. This association fights for children's rights throughout the world. As a structure of this size, UNICEF benefits from means, and a credibility with the population, that is not negligible in fundraising.
(I do not want, that what I have written to be misinterpreted. I think that UNICEF's actions are fantastic and that the causes it defends are very important. In addition, I had a great time at the booths. But it was my first step in this kind of association and some aspects surprised me.)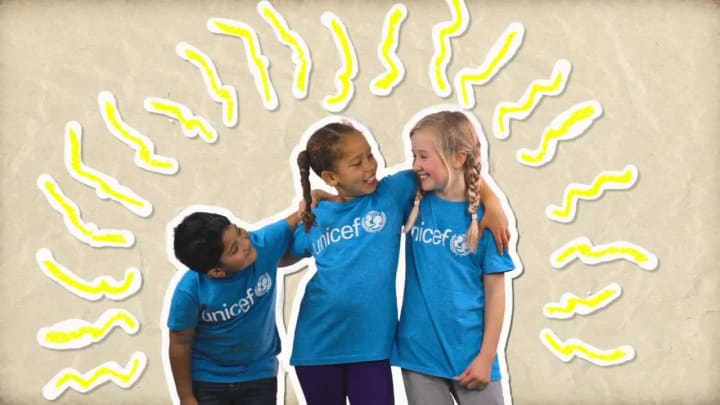 Volunteer are the most valuable asset
My first meeting with the team was at the UNICEF office in my region. Where I met the director. What I had never realized before was that volunteers were the centre of an association. Their time is the most precious thing for these structures. Because without these people all the work could not be done. I also realized that the people with the most time to give were the retired. Retired people take their time to help the associations and this is very good. In hindsight, I tell myself that I would have liked to have invested more in this type of structure when I was young.
People you meet
So I went to my first booth very motivated but without really knowing what to expect. UNICEF mainly sells toys, stuffed animals and children's books, and it's at Christmas that they set up their stands. When you run a stand you meet different types of people, those who look down and quickly pass by, those who come to talk and those who come to buy. Generally speaking I found the people who stopped were always kind and ready to share. That's one thing I loved about these booths, the people who stop, ask questions and take the time to discuss about the association. It was interesting to exchange with different people.
Sharing for the cause
However, not everyone has the same means and not everyone can afford to give money for an association. In my character I don't like to have the impression of disturbing, let alone forcing people. So finding myself on a stand trying to sell things that people don't necessarily need was complicated. In my opinion, purchases or donations had to be made in good faith on the part of people. Trying to influence them would not help the cause. It was a little hard for me to find myself in this position, but in the end I understood why I was doing this and what my real goal was. I understood that even if money should help associations, sometimes educating and sharing with people can be more interesting.
Competition
One of the things that struck me was the competition between associations. I was able to attend conversations of volunteers who were talking about other associations. I was able to perceive a certain type of competition that was a little disturbing to me. For example one could say "This association has too much light on it, and doesn't leave any room" in my head one should rejoice in the success of any association for which one decides to give one's time. There are so many different causes to support and all of them deserve to be put forward. But because of the structure behind it, there are goals to reach and you have to be accountable if you want to keep your association.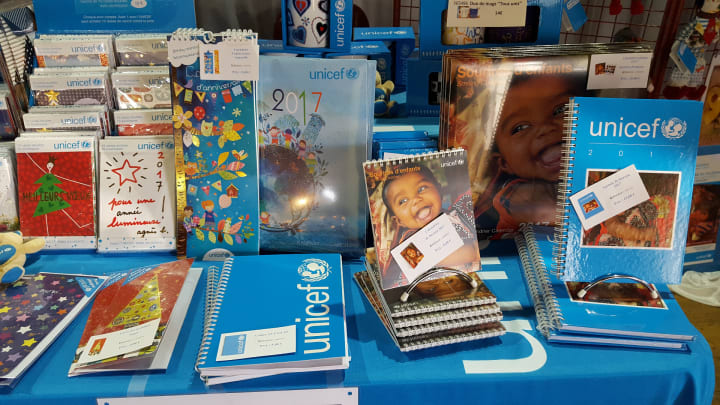 "Made in China"
Unfortunately what I realized was that the toys we were selling were all "Made in China". This is hard to understand and accept, because I am not sure that all factories in China apply the rights of the child correctly. So how do we help the cause of children by selling toys produced under conditions that may be unethical? This fact made me wonder a lot, about the fact that UNICEF was fighting for an important cause but that unfortunately like all companies it was subject to questions of profitability and costs to be respected.
Obstacles
Talking with the director and asking her questions, I could understand that her regional committee was under some pressure from the national level. Indeed, to release funds and to be able to organize these stands, the regional committee had to have the agreement of UNICEF France, and there was a whole hierarchical system within this organization. All these steps were not encouraging. The director only wanted to help and her gesture was a good intention, but her gesture was polluting because of all these steps and the relationship to money. All this administrative side can seem very discouraging and I don't think it encourages people to get involved.
I found it very hard to accept that I had to go through all of this to be able to change things. I still have a lot of admiration for all the volunteers and all these associations that are trying to help. The concern does not come from them but from all the problems and realities that exist around them. This necessarily makes their work very complicated. This experience at UNICEF has taught me to understand my responsibilities. I also understood that there are no small or big actions, everyone can help with their means or the time they have available. I am aware of my own luck and if I am in a position to help those around me I want to be able to do so.
Thanks for reading until here :D