Melania Trump could be the most miserable woman in America
The first lady's body language suggests she is not happy and perhaps even abused.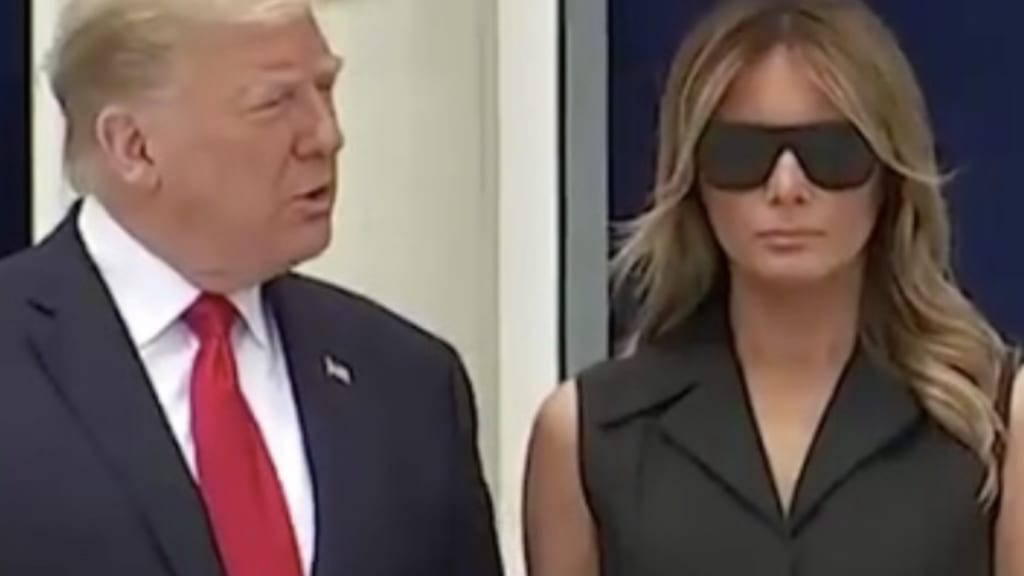 Melania needs to be free.
A hash tag surfaced shortly after Donald Trump was sworn into office that said #freemelania. Numerous articles were published in magazines and online saying she was a bird in a gilded cage. This recent photo speaks volumes and one does not have to be an expert to see what is going on. First and foremost, the world knows that Donald Trump is rude and crude. It would be only the most naive individual who would believe he is anything less with his wife. Other first ladies are often shown smiling and waving but Melania is mostly somber. In this photo she is stiff, is not smiling and hiding her eyes behind sunglasses. Can you even imagine what it must be like for her to live with the man the entire world, (except his base) believes is racist, homophobic, and has emotional issues?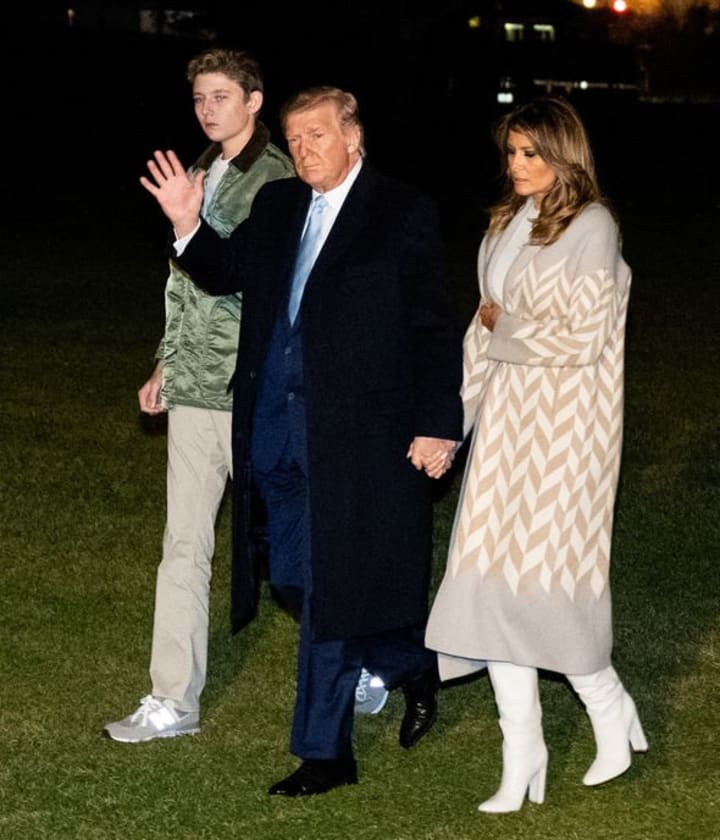 The Trumps sleep in separate bedrooms at the White House. The president is in the master suite while his wife is on the third floor where Michelle Obama's mother used to reside. This rules out the intimacy of a couple who can snuggle next to each other at night and bond. Although there is no evidence to prove it, Melania seems to b e more o a trophy wife, who pops up when she is needed. This is what happened this past week, when Trump stood with the Bible in front of St. John's church. Americans do not see Melania as often a her predecessors, and some say she is just private. A few women I spoke with who have experienced abusive spouses say she is ashamed and hiding.
The sunglasses that many suggest are just a status symbol may be to hide the pain in her eyes. Perhaps she has shed many tears over her current situation and longs for a way out. I pondered whether or not to write this article, because I would not want people writing about me and suspecting the worse but the First Lady is a public figure and the world is watching and talking. Even if Donald Trump shows a softer gentler side to his wife, she surely is embarrassed by his behavior. The constant tweets where he calls people names like a schoolyard bully surely troubles her. Melania may not have wanted anything to do with the staged photo in front of St.John's church. For all we know Mrs. Trump may have wanted out of this relationship but when her husband became president she was stuck.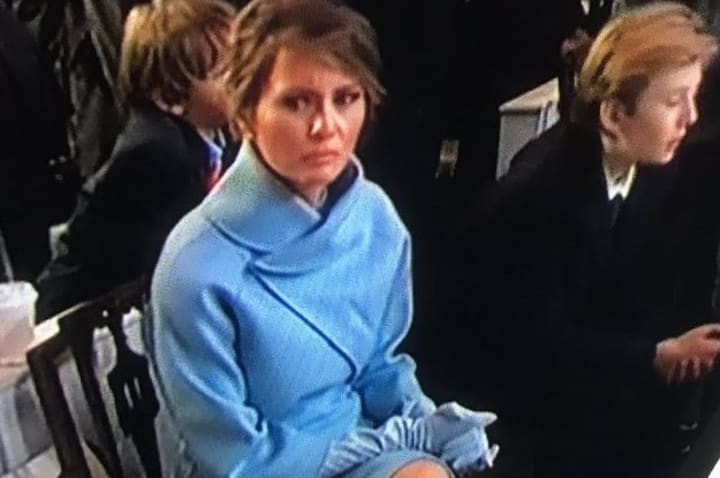 Not everyone sees the same thing when they look at the First Lady of the United States. An article in the Express suggests that Melania is a confidant president's wife, who is very much her own woman and does things her own way. Yes there have been incidents and interviews where she ha come across that way, but more often than n0t, Melania seems uncomfortable. Many Americans consider her to be a very reluctant First Lady and she has been criticized for everything including her accent as well as her choice in clothing. Some United States citizens were shocked at her past which includes nude photo's, while others saw her as a better alternative than Michelle Obama simply because she is not black.
Melania knows that her husband is causing problems, how could she not? She realizes he is dividing the nation but she is powerless to do anything about it, even if she wanted to. Early on it was said that she never signed up for this role yet here she is in it. There are those who say that when she married Donald Trump she knew she was in for a bumpy ride. Some Americans believe she deserves whatever she is dealing with because she chose to marry the "Donald." Others feel sorry for her and want to see her free of a husband they believe to be a tyrant.
CNN reporter Kate Bennett wrote a book titled "Free Melania." In it she says that after interviewing the First Lady she believes she does like and love her husband. Did Bennett really believe that if the opposite were true, Melania would have admitted it? There is an old saying that you don't believe what people say, you watch what they do. Mrs. Donald Trump has been caught in more photo's and video's looking miserable than she has being joyful. It's easy to dress up and put on a smile when you know the camera will be on you. It's those rare instances when she is caught off guard that tell the tale. Walking with her spouse to St. John Church should have been one of those times that Melania smiled for the world, but she did not.
Is there trouble in paradise? No one can say for certain, Melania did take her own sweet time moving from New York to DC. Some people thought she would never join the president in the White House. She said she was waiting for her son Baron to finish school and this may be true. One thing that is certain is that if her husband does not win re-election, he will probably blow a gasket and cry fowl. . He will be hard presse to make nice with Joe Biden and give a concession speech. Once all of that is over and he has moved from the Oval Office, Americans will see what Melania does next. There are rumors that in order for Ivanna Trump and Marla Maples to continue on the Trump gravy train they have been sworn to silence. Should Melania decided to walk away, she will probably take the path of her predecessors, and do so silently. Her true story might never be told and even if it is not, the misery is written all over her face and in her body language.

Cheryl E Preston
Cheryl is a poet, freelance writer, published author and former Newspaper columnist. She has degrees in Psycology and Biblical studies. She enjoys sharing natural cures, and Nostalgia related info. Tips are greatly appreciated.
See all posts by Cheryl E Preston →