Martin Luther King Jr and his impact within Europe
An insight into MLK's legacy and how he affected European countries struggling with the rise of segregation and the shadow of fascism.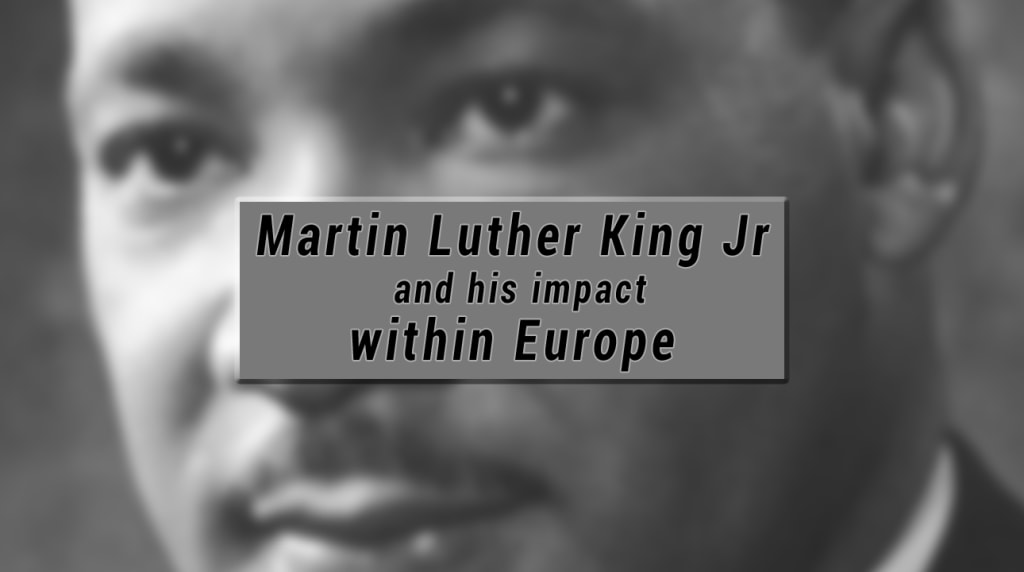 With Martin Luther King Day approaching (18/01/2021,) it is essential to remember all the good he created and inspired in others during his life. He was a man of significant influence, having the profound ability to entice his listeners and make them aware of all the injustices their own country was serving them. Before King came along and took hold of the civil rights movement, the topic was not often thought of, let alone spoken. King opened black Americans' eyes to the fact that they should not endure inequality, but stand up to it and demand equal rights. He also opened the eyes of white Americans who needed to know that segregation was unnecessary and cruel, that being white does not mean they can stand back and watch.
We learn about this man through our history lessons though this history is still relatively fresh in our past. Martin Luther King was more than a black man living in 20th-century segregation; he was an activism pioneer. He believed in Mahatma Gandhi's way of non-violent protest, bringing it to the forefront of the American civil rights movement. It was a method that initially confused the state until they began to abuse the movement's pacifism. However, it is that pacifism and hardened resolve never to stop demanding equal, no more and no less, that forced the world to wake up and see that every human deserves fair treatment, to '... one day live in a nation where they will not be judged by the colour of their skin but by the content of their character.' as so wonderfully put by King during his 'I Have a Dream' speech in 1963 March on Washington.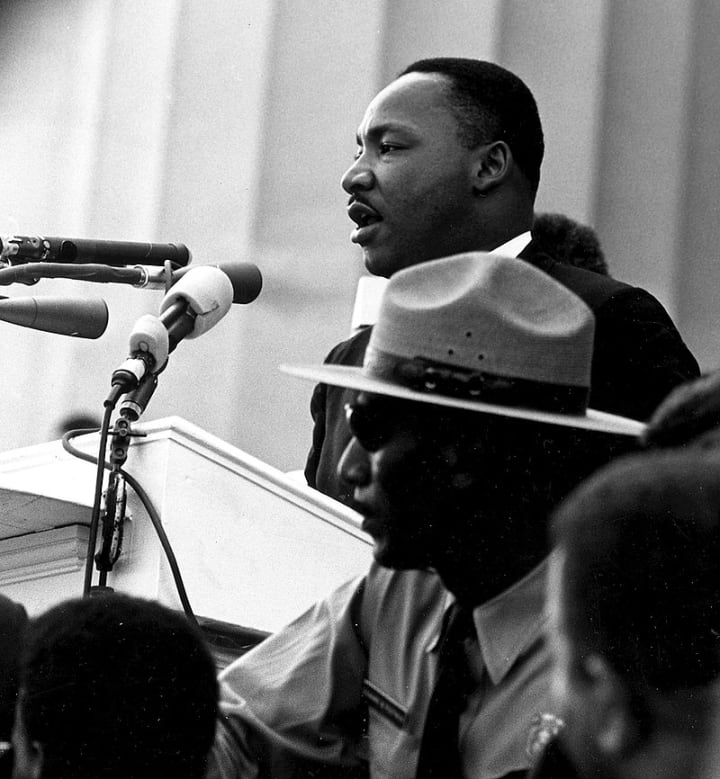 King's legacy had begun before his untimely death; his name meant more to those who fought through segregation and fascism. His presence alone attracted thousands just for the chance of hearing him speak. Although he was an American and spoke of segregation in America, it was not an issue occurring solely in America. His influence even stemmed into Europe.
In 1964, King had been awarded the Nobel Peace Prize and spent some time in the European countries Germany and the United Kingdom. After being invited to Berlin, King spoke to an audience of over 20,000 in Waldbuhne Amphitheatre on the Berlin Wall's western side. However, he was not content with speaking only to one side. King insisted on crossing 'Checkpoint Charlie' and delivered the same sermon he had just given to a crowd that overflowed the St. Mary's Church. They had only heard that he would be visiting that same day. To the people on the eastern side of the Berlin Wall, King's presence was a Godsent. A sign that there would one day be change; they took his words of 'freedom' and civil disobedience' to heart; it was an awakening escape from the constant opposition from the GDR government.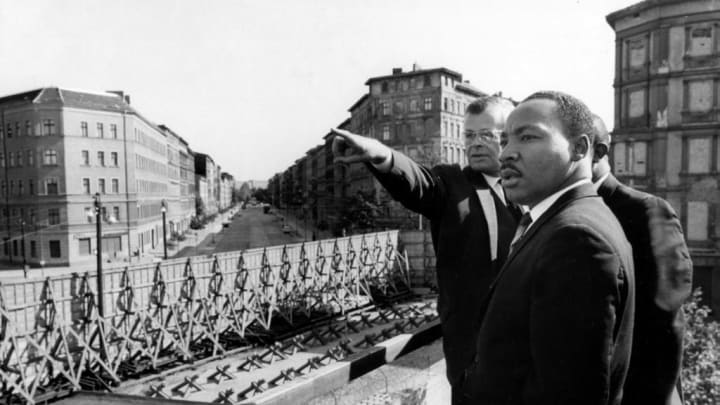 En route to accept his Nobel Peace Prize, King stopped over in London during a flight to Norway. There, he preached at St. Paul's Cathedral to a congregation of over 4,000 people. King predicted the UK's future and announced a warning. With the increasing number of non-white people moving to the country, if Britain did not deal with the growing racism, it would become a severe issue that would rival America's segregation. His presence meant a great deal to the many West Indian, Pakistani, and Indian communities living in the UK and facing the racial tensions first hand. The following year, parliament introduced the Race Relations Act 1965, the first British legislation to address racial discrimination. However, many saw this act as not enough and was even extended repeatedly over the next decade. However, regardless of any legislation put in place, these communities became the targets of societal racism, blatant discrimination, poverty, oppressive policing, and racist violence. The UK's racial oppression had reached its breaking point in the 80s as many protests turned to riots after the government continued to feign ignorance. These communities remembered King's messages of activism and civil disobedience as they continued their own campaign for civil rights in the UK.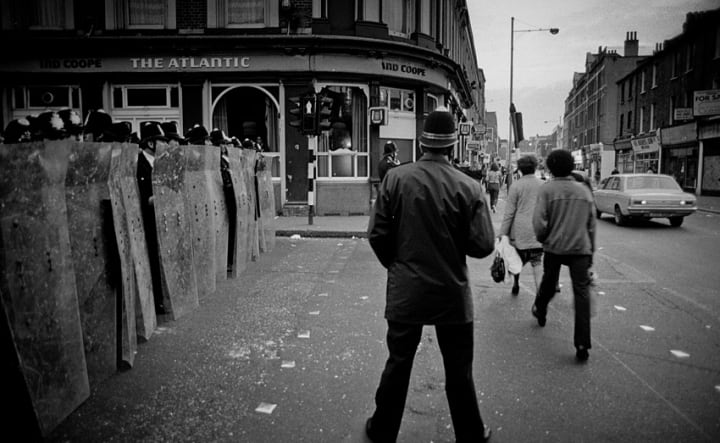 His legacy remains imprinted across the world, not only in the memorials that riddle the globe but also in law books. He influenced activists and politicians long after his death. The Irish politician and activist John Hume was himself inspired by MLK, citing King's legacy as '...quintessential to the Northern Irish civil rights movement and signing of the Good Friday Agreement,' and that he was 'one of [his] great heroes of the century.'
Although he had never visited France, his legacy was brought over not just by his actions, but also by a close friend.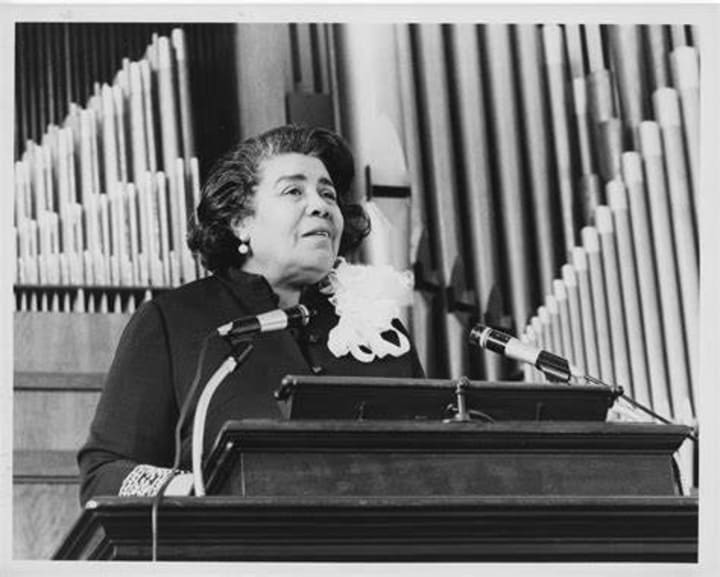 Irene Dobbs Jackson was a French literature professor at the Spelman College in Atlanta and knew King well. She too was a civil rights activist who helped desegregate Atlanta's public libraries, where African American patrons were only allowed to read books in the basement. She moved to Toulouse in the late 1950s where she spoke regularly of civil rights movement in the US to Toulousians interested in learning more about the struggle of segregation. This relationship grew as her son, Maynard Jackson Jr, became the first black mayor of Atlanta in 1973. Not long after taking office, Jackson reached out to the then-mayor of Toulouse Pierre Baudis to create a sistership between the two cities which to this day is still in place. However, their admiration for King did not stop there. In 1993 on the 19th anniversary of the Toulouse-Atlanta Sister City Agreement, Toulouse named a central plaza in the Bellefontaine district 'Place Martin Luther King' to honour his memory. In 2008, Place Martin Luther King's buildings became scheduled for demolition under Toulouse's Grand Projet de Ville urban renewal program. But the Bellefontaine community came together to propose a celebration of the old neighbourhood by holding an annual Fete. From there, the 'Fete Martin Luther King' became a staple of the Bellefontaine district's cultural life where every July, over 1,000 people visit for a day of exhibits, children's activities, concerts and even a feast all organised by the people living in the area. In 2010, Fete Martin Luther King welcomed the inauguration of the new 'Place Martin Luther King' that stood within view of its original location within the district. It is incredible to think that though he had never once stepped foot in France, a city such as Toulouse has taken his message of acceptance and celebrated his legacy for over 40 years.
Martin Luther King's philosophy of non-violence is a messege that has held strong even in today's protests for equal rights. The Black Lives Matter Movement still holds the same values and beliefs that King once held—marching peacefully, protesting peacefully, but standing tall and demanding equality all the same. And although the world has come so far since King's marches, we still have a long way to go until we can come to live in the society freed from racial discrimination and division that Martin Luther King envisioned. A world where we, as humans, would live in harmony with one another, accepting and embracing our differences.
Thank you for reading.
- Atlas