Louisiana Passes 'Heartbeat Bill' Abortion Ban in State Legislature
Seven states have "trigger laws" if Roe v. Wade overturns.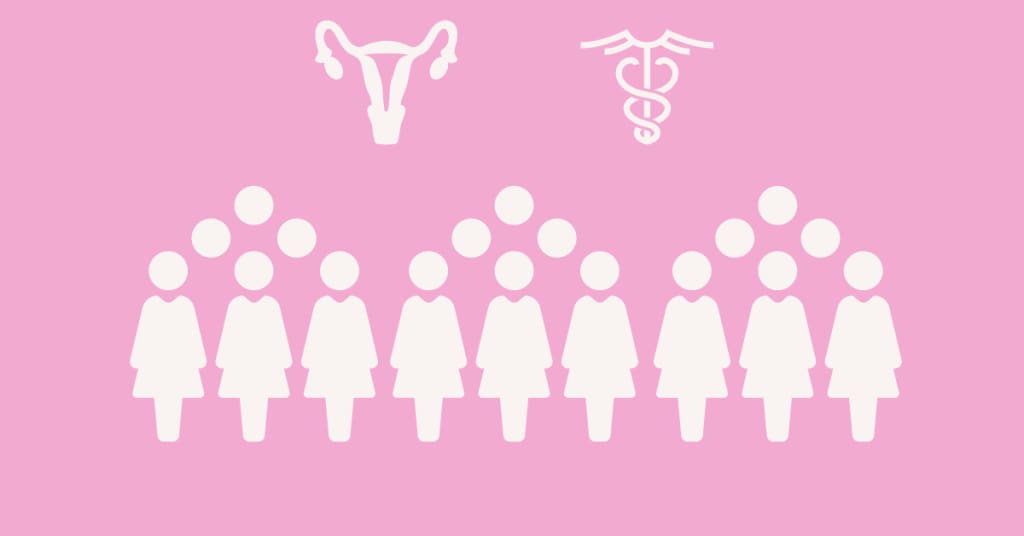 The Louisiana State Legislature passed SB184 Wednesday morning in a 79-23 vote, which would "[prohibit] the abortion of an unborn being with a detectable heartbeat." The bill is expected to be signed into law by Democratic governor John Bel Edwards.
Introduced by State Senator John Milkovich in April, the bill establishes the notion that "an individual living member of the species Homo sapiens throughout the entire embryonic and fetal stages, from fertilization through full gestation and birth." Although the landmark 1973 Supreme Court decision in Roe v. Wade protected the right for women to receive abortions, the bill states that it also provided the authority for states to prohibit "elective abortions."
Lawmakers and advocates in favor of the so-called heartbeat bill have repeatedly argued that their goal of these laws is to overturn Roe v. Wade. When Alabama passed its restrictive abortion law, Republican State Representative Terri Collins and sponsor of the bill said that its purpose was to bring the issue back to states. "My goal with this bill, and I think all of our goals, is to have Roe versus Wade turned over," Collins said after the bill passed.
The Guttmacher Institute found that seven states have so-called trigger laws that would extremely restrict or prohibit abortion if Roe was to be overturned. Five states already passed unconstitutional restrictions that lower courts have blocked. In Alabama's case, there would be no exceptions for a pregnancy that resulted from rape or incest. Louisiana's bill also does not provide language permitting these exceptions.
Georgia Gov. Brian Kemp signed into law a "heartbeat bill" in early May that would come into effect on January 1, 2020. The law would provide an exception for an abortion after a pregnancy resulting from rape or incest, but the woman must file a police report first. The law is also facing a court battle, and companies like Netflix and Disney said they are considering withdrawing their business operations from the state in protest.
Ted Sarandos, Netflix's chief content officer, told Variety in an exclusive interview that the company would "work with the ACLU and others to fight it in court." Disney CEO Bob Iger told Reuters that continuing business operations in the state would be ""very difficult" if the law were to come into effect.
Critics of these bills argue that a fetal heartbeat is detected around the sixth week of a woman's pregnancy, often before she would know that she is pregnant. Just 10 states passed legislation protecting the right to an abortion, and organizations including the ACLU and Planned Parenthood plan to sue states that restrict or ban abortion.
The American College of Obstetricians and Gynecologists published a committee opinion in 2014 recommending solutions to increase access to abortion, reaffirming its position in 2019. "When restrictions are placed on abortion access, women's health suffers," the committee stated in its opinion.
The committee also stated that socioeconomic status influences unintended pregnancies and access to safe abortion care. Women in low-income and underserved communities especially experience the highest rates of unintended pregnancies and abortions. Nearly 13 percent of global maternal deaths occur from unsafe or illegal abortions due to complications. According to the United Health Foundation, all three states—Alabama, Georgia, and Louisiana—rank 46, 37, and 48 respectively in health rankings for women and children.
The debate surrounding abortion has largely been divided among partisan lines, and remains so to this day. Supporters of overturning Roe v. Wade like the National Right to Life Coalition emphasize that an unborn child is a living human being. The organization, one of the oldest pro-life organizations in the United States, published in its "When They Say Packet" that "[every] mother is faced with profound decisions to make for herself and her child, but these decisions can never include the right to kill her baby."