Liz Truss Runs Away From BBC Interview.
Why Is Truss Avoiding One On One Interviews?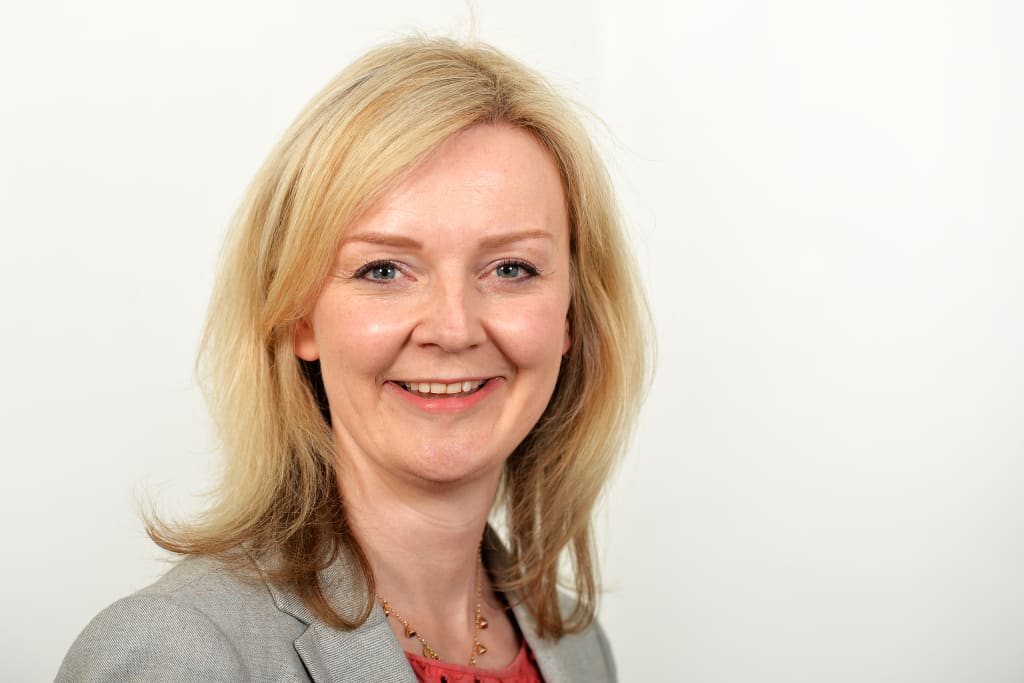 Potential Prime Minister: Liz Truss.
Liz Truss is likely to be the next Prime Minister by September 5. According to polls, among the 150,000 members of the Conservative party, Liz Truss is the clear winner. Her rival Former chancellor Rishi Sunak has no chance to beat Ms. Truss apparently.
Mark Dolan presenter of GB News and a former Sunak supporter told Rishi to "throw in the towel"! However, Sunak is not throwing in the towel and is staying in the race.
Truss has been holding meetings at her grace and favour mansion. The meetings are about potential people who could serve in her cabinet.
Home Secretary Priti Patel is likely to be sacked. Nadine Dorries is an unknown as to whether she will continue under Liz Truss. Controversial MP Iain Duncan Smith the former DWP minister is expected to be given a job. IDS served under David Cameron and was responsible for Universal Credit. A benefit that is still controversial and many say should be scrapped. IDS subsequently quit the Cameron government in 2016 when then Chancellor George Osborne cut benefits for disabled people. Sir John Redwood an ardent right winger and Brexiteer is expected to serve alongside Truss.
Rival leadership contender Penny Mordaunt is expected to be given a government post. Kwasi Kwarteng will be chancellor if Truss becomes Prime Minister. Suella Braverman is expected to be given a post in a Truss administration. Ms. Braverman was also a leadership contender. James Cleverly is also expected to be given a job in a Truss cabinet. Simon Clarke and current DWP minister Therese Coffey are expected to be given jobs also. Tom Tugendhat another leadership rival will be given possibly a minor role in cabinet.
Truss apparently models herself on Margaret Thatcher. The 'Iron Lady' was someone who you loved or hated. Unemployment reached 4 million in the 80s when she was Prime Minister. She fought a bitter battle with miners led by Arthur Scargill. She wanted to close down mines as they were regarded as a busted flush. However, communities around the pits that depended on them for income would be vastly affected. After a long struggle which saw running battles between miners and police Thatcher won. Years on Mrs Thatcher is a figure of hate in many parts of the country. Thatcher led Britain in a sucessful campaign to take back the Falklands. Argentina led by General Galtieri invaded the Falklands on the premise they were recapturing Argentine territory. A British naval taskforce was sent south to confront the Argentinians and war followed. Planes were shot down, ships sunk, men killed on both sides. However, after a long campaign the UK recaptured the Falklands and the war came to an end. Thatcher was finally ousted by her own ministers on the eve of the first Gulf War.
In many photo opportunities Truss does not miss a chance to dress like Thatcher. However, Truss has earned the nickname the 'tin lady' as opposed to the 'iron lady'. Truss has backed out of two recent one to one interviews hence the 'nickname'. The excuse she gives is that she has no time and is concentrating winning the Tory leadership. Maybe she is too busy but then again many think she is running away from such personal interviews. Truss has sometimes struggled in live debates with Rishi Sunak. She does not seem the best at speaking in public or thinking on her feet. Never the less if polls are to be believed like 'YouGov' Truss will be the next UK Prime Minister.
One of the major issues facing Truss will be the rise in gas and electricity bills. Then there is the ongoing Russia-Ukraine war, migrants daily crossing the channel, a spike in crime.
Certainly, if Truss does not deliver for the people of Britain she will be out of office. With the Conservatives being in the wilderness for many years to come.
About the Creator
I am a freelance writer currently writing for Blasting News and HubPages. I mainly write about politics. But have and will cover all subjects when the need arises.
Reader insights
Be the first to share your insights about this piece.
Add your insights