Life Of My President
Philippine President Rodrigo Roa Duterte has remained popular in the Philippines. Many have heard about the man, but who is he?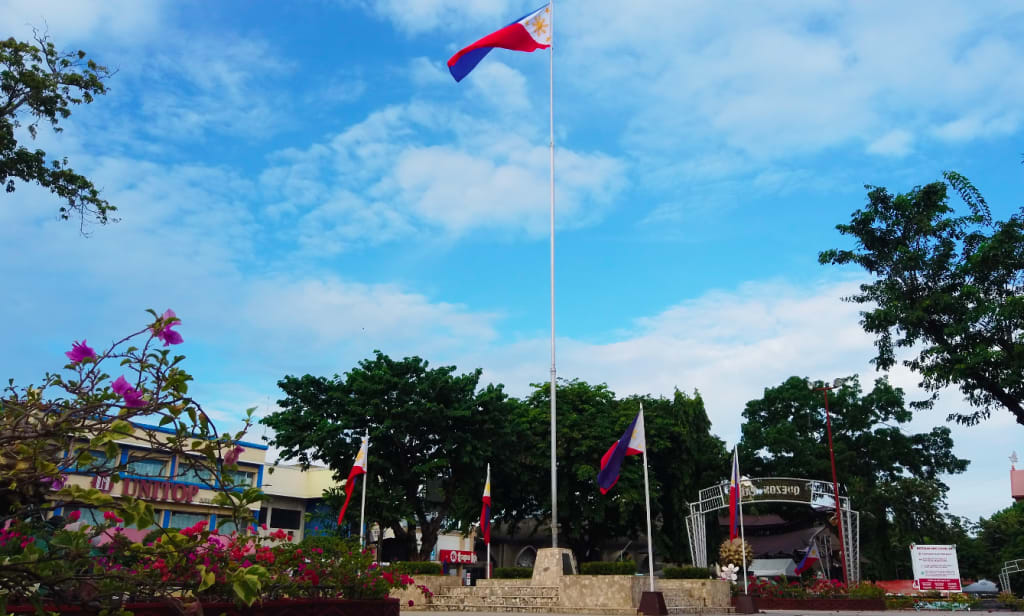 Image by the Author
Rodrigo Roa Duterte, born in Maasin, Southern Leyte, on March 28, 1945, became the 16th President of the Philippines in 2016. His election as the President of the Philippines in May of the said year defied the country's political history. He is the first from Mindanao to occupy the said office. Duterte took office at age 71, thus making him the oldest to hold the presidency. Duterte is a lawyer and a politician who served seven terms as mayor of Davao City.
He is also known as Rody or Digong. His father, Vicente G. Duterte, a Cebuano lawyer, served as a local mayor and governor. His mother, Soledad (Roa), was a teacher and a community activist.
Public Service
In 1968, Duterte graduated from law school with a Bachelor of Arts degree in Political Science at the Lyceum of the Philippines University. He received a law degree from San Beda College of Law in 1972 and passed the same year's bar exam. Duterte joined the City Prosecution Office of Davao City from 1977 until 1986. Then in 1988, he became Davao City Mayor. He forged respect for being tough on crime and was re-elected by the people six times. According to a government website, "He is among the longest-serving mayors in the Philippines."
He earned a momentous victory in the Philippines' 2016 presidential election. However, he soon drew criticism for his support of extrajudicial killings and threats to cut diplomatic relations with the United States.
Digong was nicknamed the "Punisher" for his controversial methods. Nevertheless, Duterte was successful in reducing crime. In addition, the Dabawenyos (people of Davao) credited him with helping to make Davao City cleaner by implementing a smoking ban. The people commended him because of his LGBT-friendly measures. Firecrackers are also banned in the city due to adult and child casualties from fireworks accidents.
He also served as a congressman, an elective post he found boring but gave him time to bond with daughter Sara, a law student in Manila at that time. He served as vice mayor from 2010 to 2013. He had a weekly television program that drew huge ratings. He would talk about concerns in the City of Davao. He would instruct his subordinates in City Hall to respond immediately to a concern raised by a citizen in his show.
Every Sunday morning for 17 years, Duterte appeared in the television show named "Gikan sa Masa, Para sa Masa" meaning (From the Masses, For the Masses). It was broadcasted over a television station with a regional reach and simultaneously heard over the network's radio station. The program was Digong's weekly link to his constituents, supposedly to ensure his continued presence among the Dabawenyos or the people of Davao. Whether you were against him or for him, it was a must-watch show for Dabawenyos.
For almost twenty years, Duterte would update and share his opinion on national and local issues. Digong entertained and inflicted fear in the hearts of his enemies.
In 2013, Davao City sent relief and medical teams to Tacloban to provide aid to the victims of Typhoon Yolanda, also known internationally as Typhoon Haiyan. Davao City also gave financial assistance to Bohol and Cebu for the earthquake victims.
President of the Philippines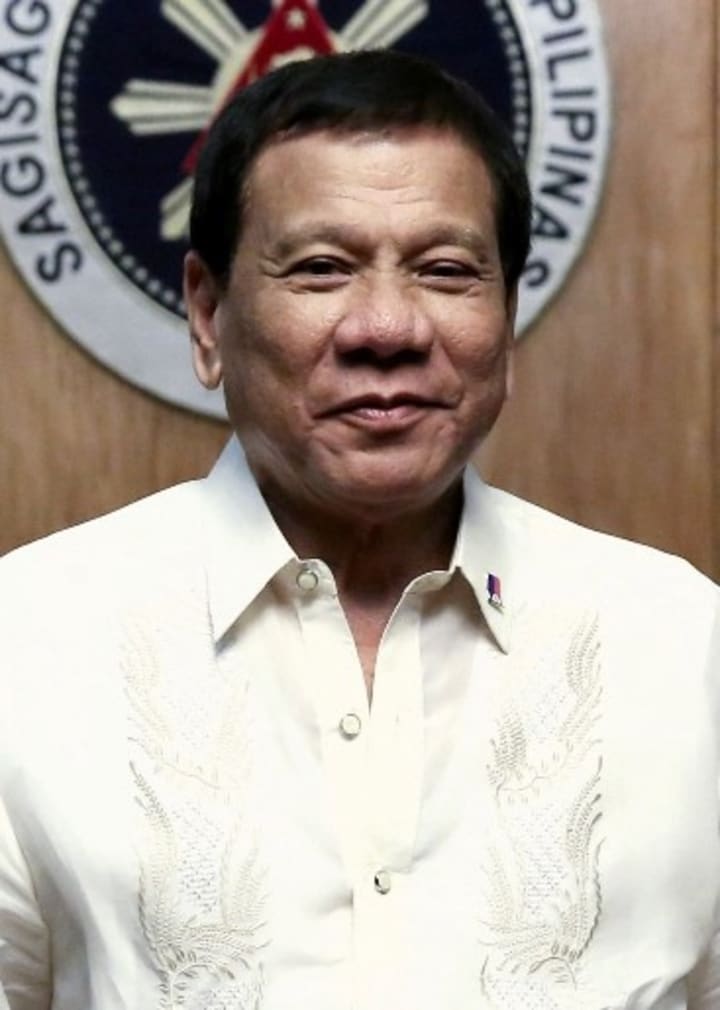 The President signed an executive order to provide full disclosure of government records and transactions after taking office. Furthermore, he announced plans to decongest airports. The people view him as a tough and effective leader. He initiated the controversial war on drugs. The President's diplomacy was focused on combating the illegal drug trade. His domestic policy also focused on fighting crime and corruption. He also launched a massive infrastructure plan.
Digong's political career received scrutiny not just in the Philippines but also outside the country. These issues clearly haven't had much effect. The President's approval ratings hover around 70 percent, and he even scored a 91 percent approval rating in a past survey. His high approval ratings are consistent until now.
Family
From 1973, Duterte was married to former flight attendant Elizabeth Zimmerman until an annulment was granted in 2000. His three children, Paolo, Sara, and Sebastian, followed their father into politics. Sara or Inday Sara is currently the Mayor of Davao City, while her younger brother, Sebastian (Baste), is the Vice Mayor. In addition, Duterte has a daughter with his common-law wife, Honeylet Avanceña.
Conclusion
No Filipino president has ever acted the way Duterte does. The majority of the people wants to see results, and Duterte gave them that. While it is true that he still has to follow up with many of his promises, he has accomplished a lot already. He delivers for real. Digong has several character flaws, and he does not attempt to hide from the world. The media focus more on his weaknesses than his performance. His critics refuse to extend him some credibility and respect.
Summary
Rodrigo "Rody" Duterte won the hearts of the Filipinos not because he speaks fluently or because of his honey-flavored words. He is quite the opposite. He is blunt and gives inappropriate jokes. Depending on your sensibilities, you may be easily offended. However, the people find Duterte more honest than most of the traditional politicians in the country.
They find his words sensible. Duterte is a hard-working president. But like every other Philippine President in the past, he has his own set of shortcomings and failures.
Selected Sources:
Rodrigo Duterte Biography. https://www.ourbiography.com/rodrigo-duterte/
The President — PHILIPPINE CONSULATE GENERAL. https://pcgsanfrancisco.org/the_president/

Elvie Lins
My name is Elvie. I am sharing stories about travel, photography, food, and life experiences. Thank you for connecting and I hope you enjoy my articles as I enjoy yours.
See all posts by Elvie Lins →