J Edgar Hoover spread lies about The Black Panther Party
The History Channel says smear campaign led to fear and distrust of an organization that started out feeding the hungry.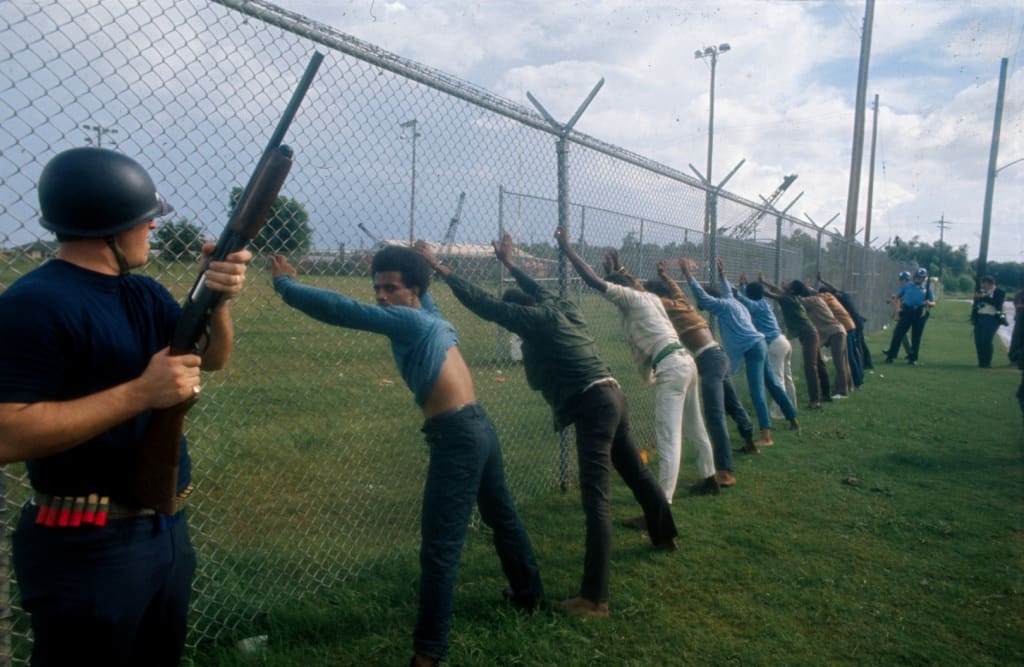 Police harassing Black Panther Members.
Black Lives Matters began as a way to bring to the attention of US citizens that African American males were being murdered by the police at alarming rates. President Donald Trump has branded the group as thugs and instilled fear in the hearts and minds of many Caucasians that BLM is on the attack. This is not the first time the efforts and reputation of a black group has been destroyed by propaganda that was not accurate. According to The History Channel, The Black Panther Party initially began as an organization that fed hungry school children a morning meal. Many of them had never had breakfast before. J Edgar Hoover, then director of the FBI is said to have become angry and paranoid and began spreading lies about the organization.
Between 1969 and the early 1970s The Black Panthers fed tens of thousands of hungry inner city children in 45 locations across the nation. School official applauded their actions and reported a dramatic change in students who were now getting breakfast before coming to school. The humanitarian acts of BPP were not appreciated but loathed by Hoover. In addition to attacking poverty, the leaders' Bobby Seale and Huey P Newton desired to bring attention to extreme police brutality in black neighborhoods, the same as BLM is trying to do today. The Panthers were also attempting to change the general perception of them as militant, afro wearing, gun toting trouble makers.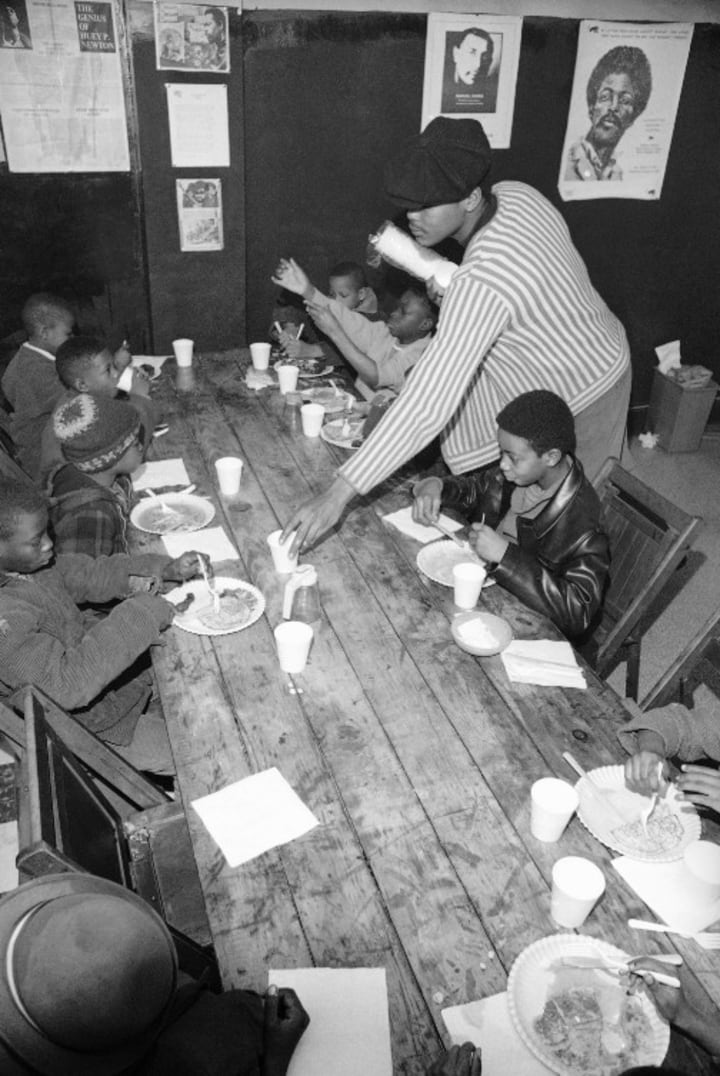 J Edgaar Hoover had other plans and quickly set his wicked desires in motion. He sent FBI agents door-to-door in cities like Richmond, Virginia, to instill fear. They told parents that BPP members would teach racism to their children. Historian Franziska Meister wrote that parents in San Francisco, were told the food provided by the organization was infected with venereal disease. Historian Nik Heynan was told a disturbing story by a female Panther member. She said that the night prior to the first breakfast program was to be launched in Chicago, police broke into a church. They destroyed the all the food, then urinated on it. In Baltimore and Oakland and Baltimore police officers raided feeding sites and harassed BPP members in front of children,who were clearly terrified.
These actions and so many more led to the Black Panthers disbanning. The only good to come from it all was the fact that the US Government began their own feeding program for disadvantaged children. In between time, however, Hoover continued his assault on the group. The FBI director sent a memorandum in 1968 to 14 field offices. Hoover instructed tho9se under his authority to "submit imaginative and hard-hitting counter-intelligence measures aimed at crippling the BPP" within a context of "gang warfare" and "attendant threats of murder and reprisal." The FBI, directed by Hoover sent forged letters, in 1969 that included death threats and insulting cartoons to leaders of BPP as well as the Black Student Union at UCLA.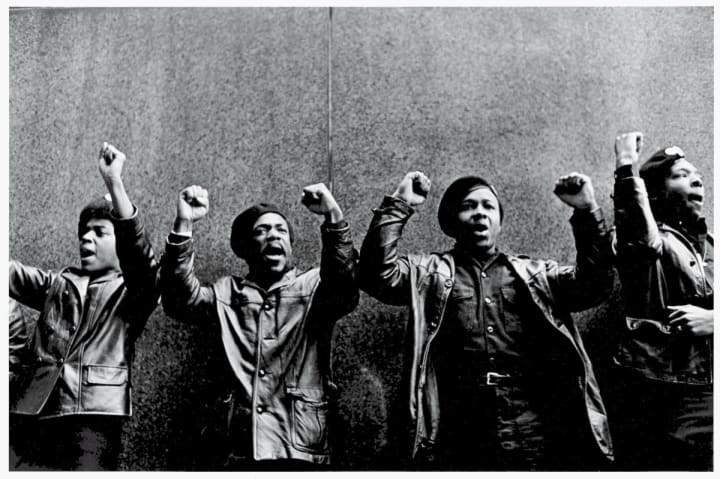 This led to a dispute on the UCLA campus, between Black Panthers and Student Union members who were part of a rival organization called US. It was alleged that 23-year-old John Huggins and 26-year-old Alprentice "Bunchy" Carter, who were with BPP were making snide remarks about the Ron Karenga, the leader of US. Both Carter and Huggins were shot to death. A transcript of an FBI interview with Black Panther Bobby Lee, sheds some light on the situation. He said BPP had the power to "lay bare government corruption and racism", He added that when through The Young Patriots program,hugry children ar being fed it makes Goverment leaders look bad. Lee said this is why the Government was coming down so hard on BPP.
Hoover continued his onslaught of injustices against the Blakc Panthers, using every means necessary. These included wiretapping, surveillance, mail tampering, and tailing. In an effort to step up the harassment the FBI recruited postal workers, police chiefs, campus security guards, and switchboard operators as informants. Documents were circulated that authorized negative media coverage of the Black Panthers. Friction between east and west coast members of BPP was emphasized and federal raids took place throughout the nation. Sometimes they had warrents and on other occasions they did not.It's clear that J Edgar Hoover abused his position as director of the FBI and those in his employee obeyed his orders without question, even when they were spreading lies and ruining lives.