Is Donald Trump A Good President?
My thoughts on why he's not.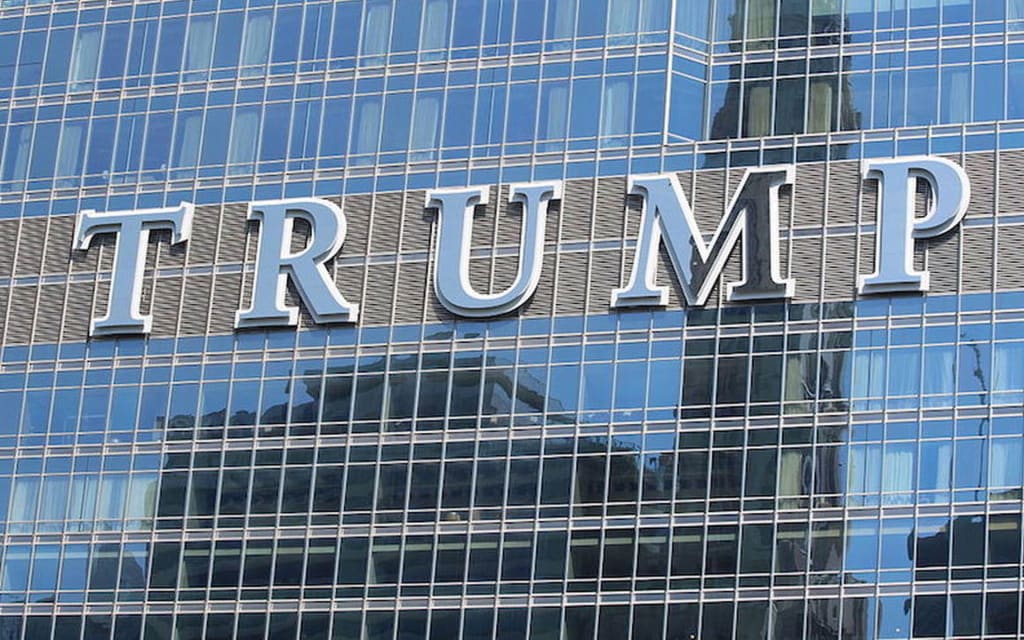 Is Donald Trump really a good president?
So, before I start, let me make it clear that I am not registered to vote, so I really have nothing to complain about. The issue is more a moral one than me wanting to bitch and complain about who our president is, because I believe they all lie. I know that's part of the game, and may the best liar win, but I think this goes deeper than that.
I wonder, how many of you know that Trump Hotels has a history of breaches into its credit card system? Here are some articles covering various instances of these hackings for you to think about:
Does it scare you that we've had more breaches since he's gone into office? One article I've left out from KrebsOnSecurity talks about a guy that was able to access Trump's personal information. To be honest, I'm scared to death at the fact that my personal info potentially got out there, and there is, sadly, nothing I can do.
Politics are very interesting. It goes to show that may the best liar win. Trump was actually surprised he won. I'm not complaining one bit, but his actions show me he's not even qualified. He wants to gut net neutrality, which allows people like you and me the luxury of getting on the Internet and doing, reading, and accessing the information we want. Comcast and other companies would like to see smaller sites like mine and yours be put in the slow lane because we can't pay the big dollars to go in the fast lane. My primary website www.JaredRimer.net would not be able to pay the bills to be able to compete with the likes of Youtube and Netflix.
Donald was not known at all until I saw the articles dealing with his hotel breach. I even posted on my Technology blog an article entitled: "Trump Continues to Win, Hotels Continue To Be Breached" and it is truer today than ever. Here is a portion of an article that I believe I linked to the top portion of this post.
"We're so obsolete in cyber," Trump told The New York Times. "We're the ones that sort of were very much involved with the creation, but we're so obsolete." Trump was critical of the US military's cyber prowess, charging the Defense Department and the military are "going backwards" in cyber while "other countries are moving forward at a much more rapid pace."
"We are frankly not being led very well in terms of the protection of this country," Trump said.
Let me ask you something. Do you see Trump making things better or worse? Someone told me he was going to get impeached real soon, and I'm sure it is a matter of time.
Here's a portion of what I wrote in that article of mine.
Mr. Trump, here is something. Krebs writes: "Like most other current presidential candidates, Mr. Trump has offered little in the way of a policy playbook on cybersecurity. But in statements last month, Trump bashed the United States as "obsolete" on cybersecurity, and suggested the country is being "toyed with" by adversaries from China, Russia and elsewhere." My question to you, is this: What do you plan to do as president when you can't keep your hotels from being breached? You're being reported to for the 2nd, or is it 3rd time, not sure, but for a president, this can't be good.
This can't be good, folks. He's in the process of fucking us up, and I don't know if we have any answers as to what he's going to do.
To top it all off, I also wrote on my blog "Why Blind Americans Are Worried About Trump's Tech Policy," and this can't be good.
As a blind person myself, I worry about what these guys at the FCC and Trump's cabinet are intending to do in rolling back a program that is necessary to protect us from giant telecommunication companies.
A portion of my article states:
"To be fair, I've never been a TV person, the show I really got into was America's Most Wanted, where people who were doing bad things and violating the law were profiled on TV. While there were segments that John Walsh called '15 seconds of shame,' it wasn't descriptive enough for me, but still valuable because of the fact that they could feature more content and it was time-based. AMW Reloaded, a podcast I had started, took this concept and only did certain ones, and the episode was not timed. I'm sorry that AMW was canceled by Fox, then TNT I believe it was, pulled it completely. I may be wrong on the TNT aspect, however, thats not the point."
I'm scared if this goes through, we'll lose access to the TV we've got, the descriptive video service we've loved for many years, and the TV we do enjoy will not be good for us because there's nothing there to be described so no enjoyment can be had.
I'm sure that Hilary would not have done all of this, and they feared in certain circles that Trump would turn on his word. He says that he wants to get rid of net neutrality because consumers do not want that. They want a free and open internet, and by repealing what the FCC did in 2015, we'll get there with new rules he's going to draft.
I'm sorry, but I can't trust him worth anything, because of the fact that he can't even come out, nor can his people, and explain what his company did or will do to prevent what happened with his company. Public image is everything, and Trump needs to learn that. He's a lot older than I am, and yet, I hold an image I'm proud of. I am not perfect, and I'll make mistakes, but I won't tweet about those, and bash the media like he's done.
Do you have thoughts? Send them my way, contact info is in my bio. Make it a great day!
Reader insights
Be the first to share your insights about this piece.
Add your insights