Finesse Black History Month Remix
Parody of 'Finesse'
Black History Month is such a big deal, especially in our generation where we have a President who is racist, sexist and really does not care about anyone except himself. Hundreds of innocent black people are killed by police and rarely do police ever suffer the consequences for their actions. Martin Luther King is celebrated in January because of his birthday, but all of our African Americans should be celebrated for the sacrifices they made in order for minorities to have their own voice. Mississippi is still one of the most racist territories of our nation. Interracial marriage was illegal until 1990! That is 28 years ago! I was watching Chris Rock's new Netflix special and he was sharing his experience while visiting Mississippi, as a famous Black comedian, he was scared to be in the environment. We have young black men scared to drive, scared to wear a hoodie, scared to speak because of the pattern of chaos and lost black persons at the hands of police. I am not saying all police are bad. I understand how hard that career is, risking your life every day to protect the innocent and attempt to keep the bad people off the streets. In the day and age of our current terrorism, it has been white men, white men, white men, white men shooting up schools, churches, concerts, movie theaters. Black people ARE not doing this, and that is why I am so perplexed about how in 2018 people can still be so racist and judging of other cultures. Has anyone told Trump that all these terrorists are not Muslim? So many people are hurting from all the misery our country has seen, and those people who are going out and killing others—it is because they do not how to handle difficult situations. Art is healing and that is why so many artists choose to make awareness through it versus violence. Jennifer Lopez and Lin Manuel Miranda made an exceptional music video to support the residents of Puerto Rico after Hurricane Maria knocked out all the electricity of the island, leaving people dying of cholera, with no food or water, nothing to help, and our President goes on golf trip after golf trip. Yes it is black history month, but we need to be aware that racism is still here. Afro Latinos have had the same circumstances. In the Dominican Republic, President Trujillo wanted all the BLACK Dominicans killed. Hitler was the not the only one interested in genocide. Everyone knows what Hitler did, how many know about Trujillo? That is the whole purpose of writing and singing poems to share with the world what they should know; our past can predict our future. If I was raised in those times, I would not have been able to play with white girls. I would not be able to marry a white man. I am grateful to be living in the age where discrimination is illegal but it's still such a tender thing and so hard to talk about. So support our young black youth and let them know they are special and it's not their fault that some people will never accept them for who they are.
I digress, so here I am presenting to you, two of my friends that I went to New York University with at the Tisch School of the Arts. Instead of my two beautiful black friends starting riots, they make music to express how they feel about how our Congress and Senate and government act and how our President is, just you know, a baby that complains via tweeting.
Chanel Carroll is an actor, writer, and producer that is currently hosting Partners in Wine podcast. She has done everything from film, TV, stage, and even voice over. To learn more about Chanel you can find her at www.chanelcarroll.com.
Eric Lockley is an actor, artist, and producer that inspires communities of color to confidently embrace themselves. His current short film "Jump" has been submitted to festivals and he has a one man play called "Asking For More." You can find more about Eric at www.iamericlockley.com. So here it is folks, Eric and Chanel's parody of "Finesse." If you love their video, share it. Black History Month is the best!
Chanel and Eric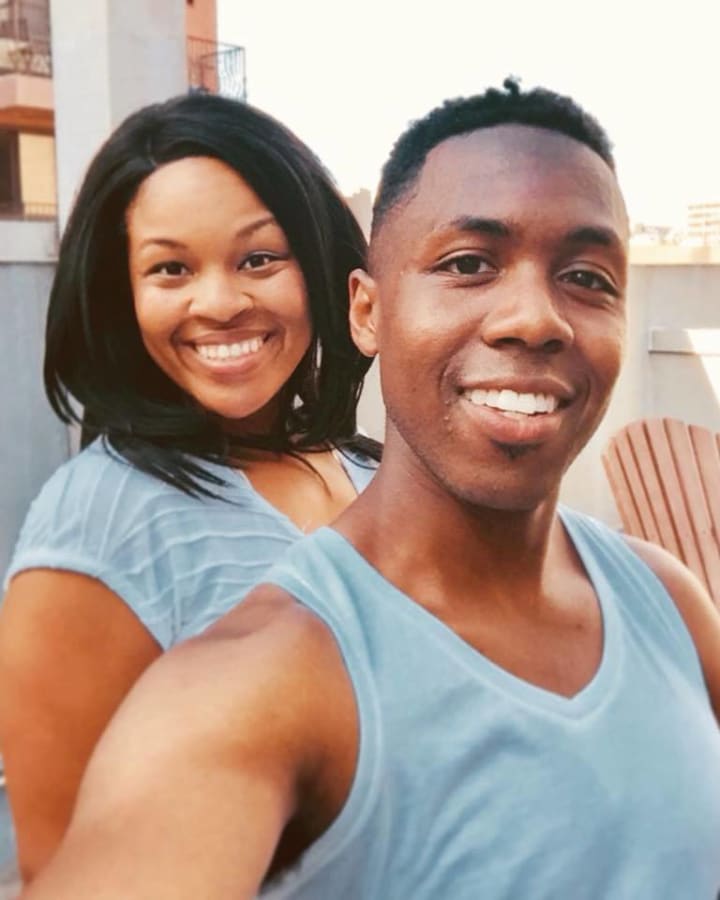 Chanel and Eric on the set of Finesse Black History Month.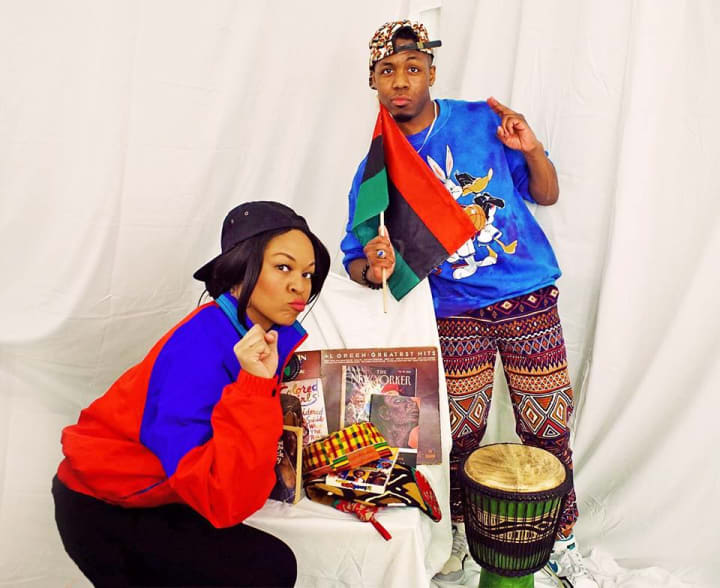 The Cast of Finesse Black History Month Remix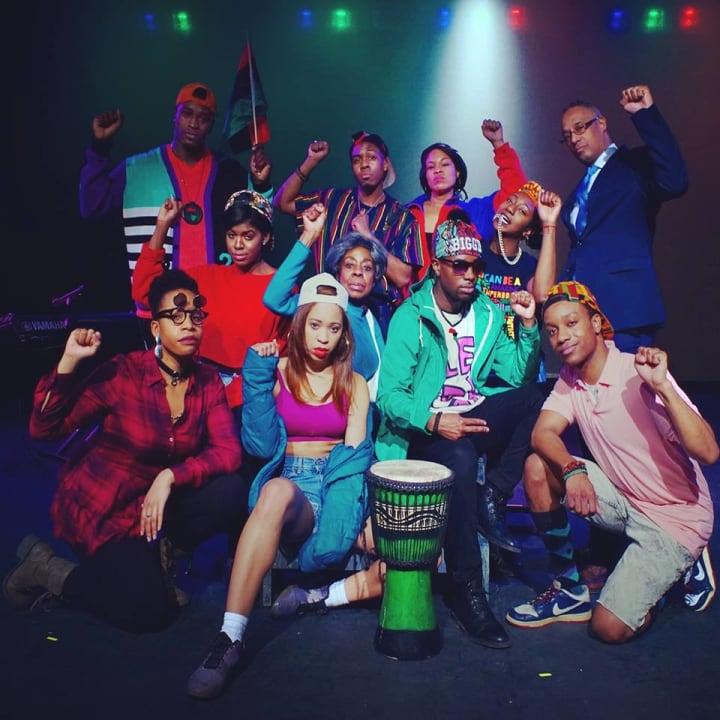 art
Born and raised in NYC, Ananda is an actress, writer and promotional model. She has always wanted to be part of a blog community and is grateful to be part of this one. She believes women should be a team always having another women's back.
Receive stories by Ananda Malave- Reyes in

your feed