Federal Emergency Management Agency
An Independent Agency Approach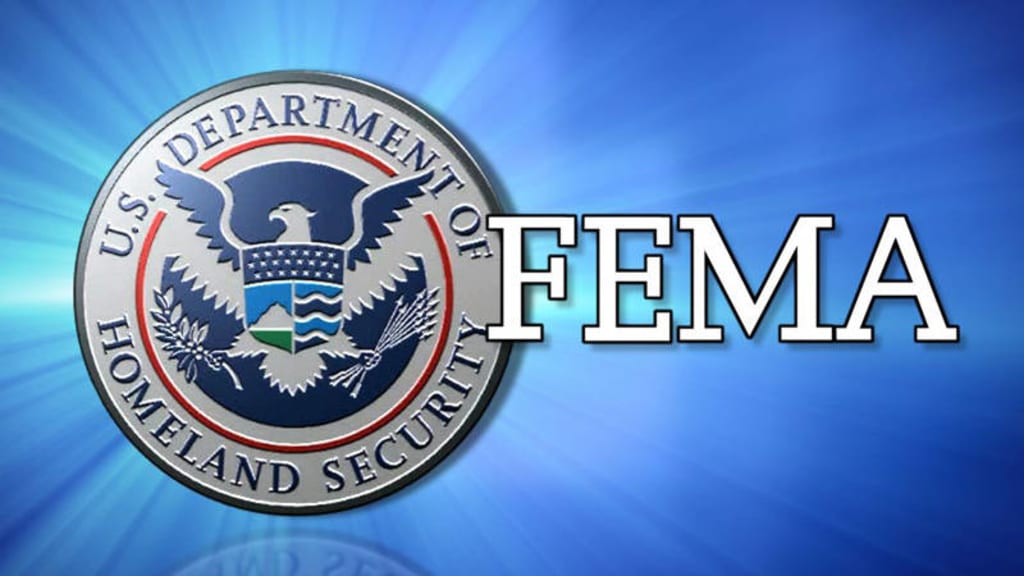 When it comes to defending the American people from disasters, the government must ensure that this country's citizens are provided with as much protection and care as possible. During the year 1979, there was a total of 6,855 natural disasters within the world (Ritchie, 2019). This was one reason that prompted President Carter to sign Executive Order 12127 in April 1979, which established the Federal Emergency Management Agency (FEMA) and gave them the mission of emergency management and civil defense within the United States (FEMA, 2020). In 2002, President Bush signed the Homeland Security Act, creating the U.S. Department of Homeland Security (DHS), which united FEMA under DHS, making them no longer an independent agency (FEMA, 2020). Since joining DHS, FEMA has had many challenges including budget and staff cuts, along with authority concerns from DHS running federal responses instead of FEMA staff (Bosner, 2020). This paper's thesis will provide the reader with an overall view of disasters FEMA has faced since joining DHS, challenges they have encountered since falling under the structure of DHS, and the benefits of changing FEMA back to an independent agency.
According to the Stafford Act, a disaster is a natural catastrophe within the United States, that the President determinations sufficient damage and magnitude has occurred that would warrant disaster assistance alleviating hardship and suffering. While an emergency is an instance, determined by the President, that Federal assistance is provided to State and local government to protect the public health, property, and avert catastrophes within the United States (FEMA, 2019, p. 11).
Since FEMA has been united with DHS, some of the major disasters that have struck the United States have been Hurricane Katrina in 2005 resulted in enormous losses to the economy and infrastructures while displacing families across all fifty states (FEMA, 2020). Hurricane Sandy in 2012 resulted in billions of damages, destruction of thousands of homes resulting in displaced families, and leaving millions without power (FEMA, 2020). The Atlantic Hurricane season of 2017 led to the Disaster Recovery Reform Act of 2018. Along with Hurricane Irma and Maria in Puerto Rico and California wildfires in 2017, which alone cost about 9.5 billion dollars in contracting fees (Mak, 2019, p. 3).
As part of the DHS emergency management plan, FEMA also deals with Terrorist and civil unrest incidents; since 2001, there have only been two documents terrorist incidents requiring FEMA to address, one in 2001 in Virginia fires and another in 2013 for Massachusetts explosions (FEMA, 2020).
FEMA's primary mission is to reduce the loss of life and property while protecting the Nation from an all-hazards approach, including natural, human-made disasters and terrorism. This is done through a risk-based emergency management program (FEMA, 2019, p. 96). FEMA partners with State, local, and tribal governments to provide emergency support and build emergency management systems. At the same time, they develop a federal response that can act rapidly in delivering assistance.
Challenges that have arisen for FEMA since the merger under DHS have been their effectiveness and deterioration to appropriately respond to emergency disasters (Mitchell, 2009). This shift occurred when political pressure happened after the 9/11 attacks; leaders pushed FEMA to shift its mission from natural disasters to counterterrorism. The Bush administration also requested DHS to develop plans that replaced terms and concepts to be in line with homeland security.
Once FEMA was reorganized, their capacities eroded through a loss of autonomy and loss of authority as they began to focus on terrorism preparedness. On September 11, 2001, FEMA was praised in its response; however, the response was lackluster when Katrina hit. The effects of the politicization process weakened FEMA's resources, and their granting programs were moved throughout divisions of DHS (Roberts, 2006, pp. 75-77).
According to FEMA's 2018-2022 Strategic Plan, in Fiscal Year 17, they were given three billion dollars in grant money for preparing against terrorism and supporting state, local, tribal, territorial (SLTT) levels against non-disaster incidents. However, according to FEMA's disaster page, they have only responded to two attacks since 9/11. Even in their strategy, terrorism is mentioned twice, once about the budget and the other about improving cybersecurity risk management (Federal Emergency Management Agency, 2018-2022).
Congress creates independent agencies to supervise within the executive departments to regulate and control a specific task. However, they are not fully controlled by the President or executive branch and have the power to make their policies, procedures, and rules (Justia, 2018). FEMA and the United States would benefit from them returning to an independent agency. FEMA would then have more control over their strategy and remove themselves from terrorism planning, which they have only been used twice since 9/11. The budgeting for cybersecurity could be filtered into one of the three-letter agencies to be more in line with their mission. This would allow FEMA to make their policies and rules, be given their budget for emergency planning for pending disasters.
Over the last twenty years, natural disasters have increased, with over 467 disasters in the United States alone from 2000-2019 and 7,348 natural disasters recorded worldwide (Nebehay, 2020). With surface temperatures rising, increases in droughts and powerful storms are likely to develop, which will lead to more wildfires. Even though scientists state that firestorms and hurricanes are just a part of life, the increase in temperatures and pollutants going into the atmosphere will impact disasters (Scroggins, 2017).
FEMA's mission set and strategic goals of "Building a Culture of Preparedness" make America resilient and the backbone of emergency management. FEMA wants to build within the communities and government partnerships to be ready for the worst disasters. Their second goal is "Ready the Nation for Catastrophic Disasters," these are life-altering incidents that will cause high fatalities and destruction. Having those partnerships in place can create a collective readiness and communication to bring aid faster and more efficiently. Finally, their third gold, "Reduce the complexity of FEMA," they wish to streamline the agency and provide support to individuals, improve the use of the taxpayer's dollars, and effectively execute their mission (Federal Emergency Management Agency, 2018-2022).
If Congress allowed FEMA to become an independent agency, they would have their budget set aside to work on their strategic goals; it would reduce FEMA's complexity and remove the red tape of the DHS. The emergency management program could create its policies and focus directly on the natural disasters within the United States while making a road map and knowing their budget would not be cut to other programs. FEMA could solely focus on an all-hazard approach, and the terrorism section could be absorbed into DHS or another agency.
The United States would benefit from an independent agency that focuses directly on emergency management. With climate changes occurring each year, and the rising of natural disasters, FEMA could use their independence to create policies and have their budget to create roadmaps and be prepared for basic disasters. Though they do this to a degree within DHS, it has been shown that their abilities have degraded, and their budgets have moved into other programs.
If FEMA were its own agency, its total budget would be used for what they saw fit within the emergency management field. This move could decrease taxes as well because, as their strategic goals pointed out, they wish to streamline the services through partnerships and within the communities, making it more effective and execution of their mission. These strategies could lessen the stress within FEMA and DHS while allowing them to become better partners in the long term, with FEMA focusing directly on natural disasters and emergencies and DHS focusing on the terrorism side of the house. This would also strengthen their partnerships within government, state, and local leaders because they would have their budget and keep promises they make without the fear that the funding or supplies were suddenly moved for some other mission. In the end, it is about FEMA and its partners building a culture that is ready to aid in any disaster.
References
Bosner, L. (2020, August 19). The Washington Post. Retrieved from Making FEMA an independent agency could solve some issues: https://www.washingtonpost.com/opinions/letters-to-the-editor/making-fema-an-independent-agency-could-solve-some-issues/2020/08/19/2158b8dc-e0b0-11ea-82d8-5e55d47e90ca_story.html
Federal Emergency Management Agency. (2018-2022). Strategic Plan. Washington DC: Homeland Security.
FEMA. (2019). Stafford Act, as Amended, and Related Authorities. Washigton DC: Homeland Security Act.
FEMA. (2020, October 16). Declared Disasters. Retrieved from Disaster Information: https://www.fema.gov/disasters/disaster-declarations?field_dv2_state_territory_tribal_value=All&field_year_value=All&field_dv2_declaration_type_value=All&field_dv2_incident_type_target_id=49144
FEMA. (2020, October 16). FEMA. Retrieved from History of FEMA: https://www.fema.gov/about/history
Justia. (2018, April). Administrative Law. Retrieved from Independent Agencies: https://www.justia.com/administrative-law/independent-agencies/
Mak, M. A. (2019). FEMA Continues to Face Challenges with its Use of Contracts to Support Response and Recovery. Washigton DC: United States Government Accountabililty Office.
Mitchell, J. (2009, Febraury 25). FEMA Would Become Independent Agency Under New Legislation. Retrieved from Wire Feeds: https://search-proquest-com.ezproxy2.apus.edu/docview/2220470977?accountid=8289
Nebehay, S. (2020, October 14). World Economic Forum. Retrieved from Natural disasters are occuring more frequently with increased ferocity, UN says: https://www.weforum.org/agenda/2020/10/natural-disasters-tsunamis-droughts-floods/
Ritchie, H. (2019, November). Our World in Data. Retrieved from Natural Disasters: https://ourworldindata.org/natural-disasters
Roberts, P. (2006). FEMA and the Prospects for Reputation-Based Autonomy. Studies in American Political Development. 20 (1), 57- 87. https://doi.org/10.1017/S0898588X06000010.
Scroggins, J. (2017, November 15). Public Health Institute. Retrieved from Climate Change is Making Natural Disasters Worse and More Likely. How do we Protect the Most Vulnerable: https://www.phi.org/press/climate-change-is-making-natural-disasters-worse-and-more-likely-how-do-we-protect-the-most-vulnerable/