"Facing Homelessness" vs "Homeless"
Stigmatizing homelessness hurts women and children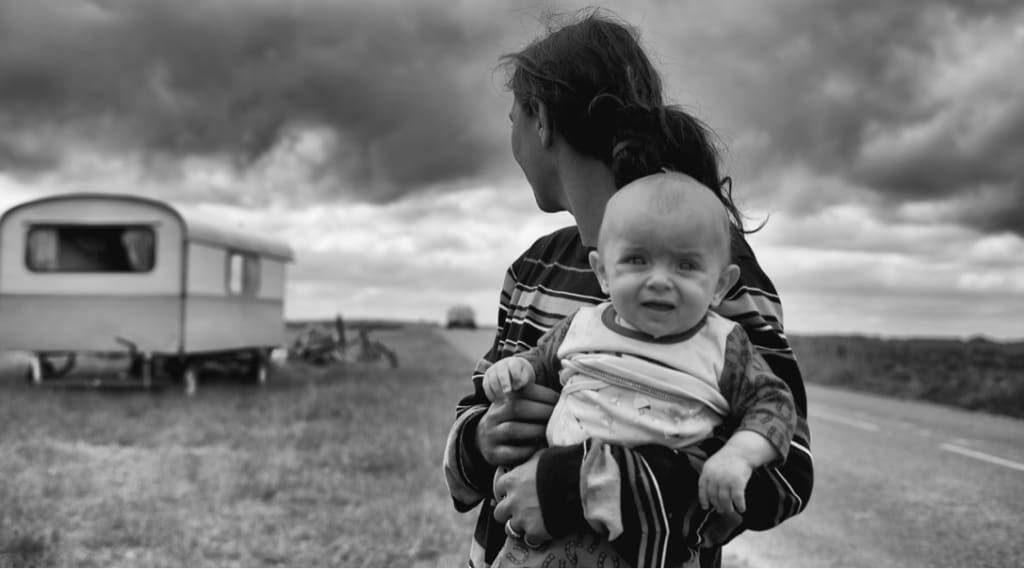 Rashema Melson's story is amazing. She just graduated from Georgetown University after facing a lot of life struggles, including homelessness. She speaks about how she coped with, lived and faced homelessness as one of this country's most grueling struggles for black teens.
And yet the headlines used for this story make me uneasy. The tone makes it so easy for people's minds to cling to labels and stigmas. The identity of people who deal with homelessness is diverse, as are the circumstances. For one thing, children are subjected to homelessness due to the economic hardship and injustice faced by parents. They are not key players in their circumstances. Another struggle that creates homelessness for women and children is intimate partner violence. Many women unfairly have to flee their homes for safety, oftentimes with very little choice and under threat of harm. At least a third of families using NYC shelter systems named domestic violence as a cause or contributing factor of their homelessness.
Experiencing homelessness can also cause stressors which affect a person's mental health. Complications in overall mental health may create additional struggles for surpassing homelessness.
Working with survivors of domestic violence, I assisted in finding housing for women who had mid-level income, highest level of degrees and those who were never encouraged to receive education but had other means for self-sufficiency. The roles, struggles and identities of the women I served were as diverse as the general population of people who access homeless services. Women came to me to speak about their new small business idea and asked to get help proofreading their proposals. Women came to me to practice their engagement with brokers and landlords who also wished to face their disabilities or speech impairments. Some worked, some didn't. All had been expected to be less of who they could be by abusive partners and various other people inside of numerous cultures. Some prioritized the care they had to give to their infants and children with special needs. Others were ready to join the workforce or enroll in pre-med while receiving public assistance.
This is the reason why I have dedicated energy to destigmatizing homelessness both internally and externally. Why not used the term "facing homelessness" instead of "homeless person?" Stigmatizing homelessness can deeply affect various peoples whose identities are already oppressed by practices and policies. Like many stigmas, the person may be relegated to a two-sided dichotomy of good homeless story/bad homeless story. One person has the great capacity to overcome and the other is the "problematic perpetual homeless person." One person is more desirable in a community and another one isn't. That is in the best-case scenario. Worst-case scenario, the stigma is believed by gatekeepers of jobs and housing, and prejudice and generalizations are used at critical points of engagements.
What I like about Ms. Melson's story is that she is being empowered and given a voice to advocate for people facing homelessness. She is providing an amazing human story, and a real perspective of someone who faces homelessness outside of stigma. She speaks of this clearly and makes it a point to repeat this perspective. I hope she continues to be a fierce advocate. What I don't like about Ms. Melson's story is the poor and unchallenged word usage in the media headlines. "Once Homeless Graduate," "Former homeless student"—as if homelessness can't be spoken about without organically creating a label and placing it on the person advocating for the problem.
Rashema Melson's story is captivating readers who are listening right now, and her story has given me hope for the positive outcomes it may create. I am hoping people can see past the headline into what she really has to tell everyone.