Do you want to know why India has been so nice to Russia?
India has been so nice to Russia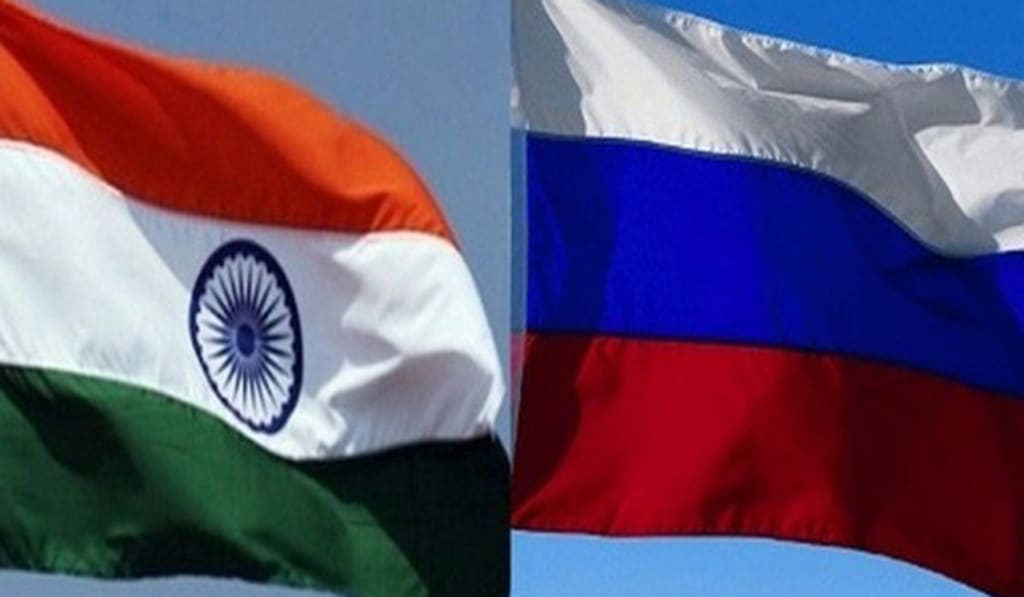 While democracies around the world condemned Russia's activities in Ukraine, one country, the world's largest democracy, was less direct in its criticism: India.
Throughout the issue, the Indian government has avoided taking a strong stance. He voted against all UN resolutions on the issue and refused to join the international community on economic sanctions against Moscow, prompting the United States to warn of sanctions circumvention. Even statements from India denouncing the alleged massacre of Ukrainian citizens have avoided finding any party guilty, calling instead for an independent investigation.
As an expert on Indian foreign and security policy, I realize how difficult it is to understand India's position on the Ukraine conflict. India's reluctance to take a tough stance is due in part to its dependence on Russia in a number of areas, including diplomatic, military and energy issues.
This position is not entirely new. Due to its status as a non-aligned state, one of many countries not officially affiliated with a power bloc, India has long avoided taking clear positions on some controversial global issues.
Strategically, policymakers in New Delhi believe they can no longer afford to push Russia away, as they trust Moscow to veto any negative UN Security Council resolution on the contentious Kashmir issue. India and Pakistan have fought three wars in Kashmir since the subcontinent's partition in 1947, and the region remains a source of conflict.
In the past, India has relied on Russia's veto in the United Nations to protect itself from negative statements on Kashmir. For example, during the 1971 East Pakistan crisis, which resulted in the formation of Bangladesh, the Soviets shielded India from UN condemnation by vetoing a resolution calling for the withdrawal of troops from the disputed region.
The Soviets and Russia used their veto powers to protect India a total of six times. Since the end of the Cold War, India has not relied on Russia for a veto. However, with tensions still high in Kashmir due to sporadic fighting, New Delhi wants to make sure Moscow is on its side if the matter returns to the Security Council.
India's close relationship with Russia is largely due to loyalty to the Cold War. India joined the Soviet Union primarily to oppose the US strategic partnership with Pakistan, India's subcontinental enemy. Russia as an Arms Supplier: India depends on Russia for a variety of weapons. In fact, 60-70% of India's conventional arsenal is of Soviet or Russian origin.
New Delhi has spent the last decade trying to significantly diversify its military acquisitions. Over the past decade, it has purchased more than $20 billion worth of US military weapons. Still, he cannot let Russia down when it comes to arms sales.
To make matters worse, Russia and India have forged strong military-industrial relations. The highly customizable BrahMos missile, which can be fired from ships, planes or land, has been co-produced by the two countries for nearly two decades.
The Philippines has just placed the first missile export order to India. Only at significant financial and geopolitical cost to India could these defense ties with Russia be severed.
Furthermore, unlike any other Western country, including the United States, Russia has shown a willingness to sell certain weapons technologies to India. No other country offered India comparable weapons, in part because it feared the technology would be shared with Russia.
Energy dependence: The Indian defense sector is not alone in its dependence on Moscow. Furthermore, the Indian energy sector is closely linked to Russia.
Since the George W. Bush administration ended India's nuclear pariah status, a designation it had to test nuclear weapons outside the framework of the Nuclear Non-Proliferation Treaty, India has developed a civilian nuclear program.