COVID-19 "Freedom Day"—Did You Celebrate? I Didn't!
The lesser-known realities of the pandemic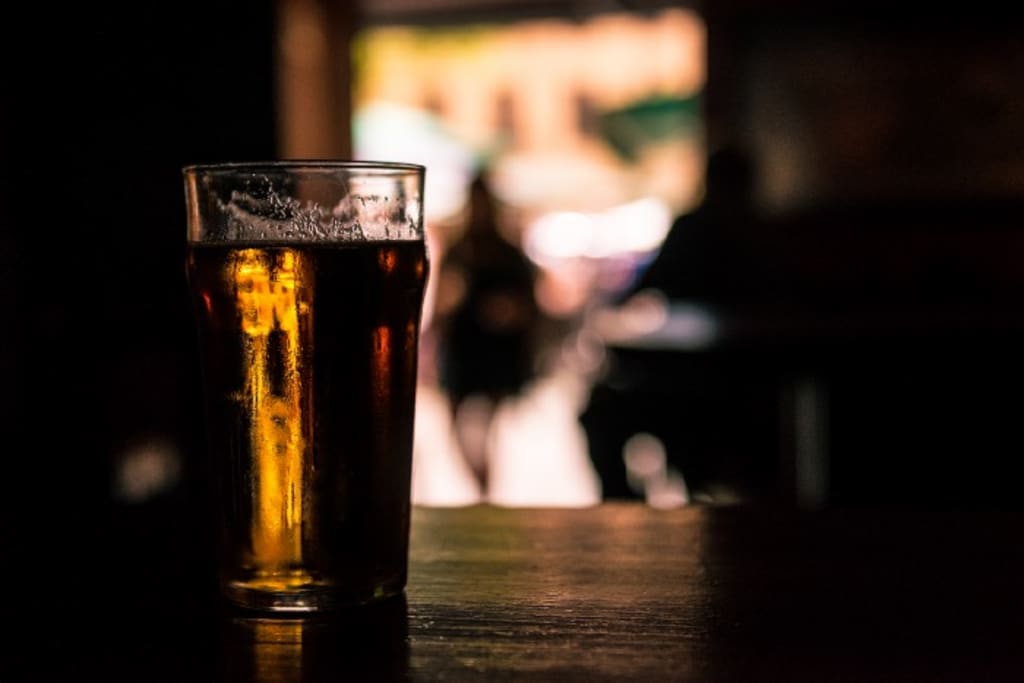 19 July - "Freedom Day" in the UK! How did you mark it?
The lifting of all legal restrictions surrounding COVID-19. Responsibility shifting from the government-led advice to the public being urged to "be sensible".
What could possibly go wrong?
Whether you're in the UK, or another country that has, or is in the process of, loosening the shackles we've been living under for 18-months, are you getting ready to let loose and make up for lost time?
No? Me neither.
"Freedom"
It's over 500 days since the UK's Prime Minister announced the first national "lockdown" in our country. In the 48 years of my life so far I've not experienced a situation like this.
Don't get me wrong, I appreciate compared to some parts of the world I've had it pretty easy. I can't be sure if I caught the virus, although had some mild symptoms in the early stages of the pandemic, but it was before there was testing so I can't be sure. That said, I didn't suffer serious illness so I count myself lucky.
My employer has been flexible, we've all been able to work from home with few issues (apart from my rubbish broadband!) for approaching 18 months. I'm now vaccinated, and despite a couple of false starts society has been opening up in recent months on the government's "roadmap to freedom".
Now we can meet up with those friends we've not seen for too long and sit out in the sun in a nice pub garden with a cold pint of beer. Sounds great, doesn't it?
An alternative reality
For many people, this will be the reality, and I am happy for them. Aside from living with the fear of catching the virus, having a serious illness, or the possible fatal consequences, the psychological impacts have also been considerable. Social isolation, anxiety and poor mental health have gone hand in hand with the physical symptoms of COVID-19. Everyone deserves a respite.
The reality for some is quite different though and making me think whether I am ready to take this leap back into normality yet. And here's why.
My wife went down with coronavirus at the end of March 2020, early in the first wave of the pandemic. She had all the classic symptoms — the terrible cough, a temperature, loss of taste and smell, and difficulty breathing. Like the vast majority of people who contracted COVID-19, within a couple of weeks, and after self-isolating, these initial symptoms had gone. We are now 16 months on from this and my wife is now in the growing "Long-COVID" community.
Her symptoms, all now confirmed with an array of medical professionals, cover chronic fatigue, histamine intolerance, routine headaches, intermittent loss of taste and smell, a very limited diet, gut issues, Postural Tachycardia Syndrome and mast cell-related problems.
While some of these may have been underlying or low-level complaints prior to the pandemic, COVID-19 brought them all to the surface with a vengeance. My wife's daily routine is taking a hefty mix of medicines to tackle these coupled with an inability to do anything strenuous owing to her fatigue. As someone who was very active before, this does not sit well with her.
You can also throw into this mix that my two teenage sons, both of who have autism diagnoses, have found the limitations of lockdown difficult. My youngest finds school difficult at the best of times and the period of homeschooling via video lessons, while necessary, was not a smooth experience and only added to his general anxiety.
So why am I telling you this? I'm not looking for sympathy. I'm an optimist by nature, and compared to 12 months ago my wife's condition is improving — although it is a marathon and not a sprint. I believe she will recover. We would both just like it to be a lot quicker than it's taking.
The third wave
The easing of restrictions in the earlier phases of the government "roadmap" saw a predictable rise in positive cases of COVID-19. On 7 July, UK daily numbers crossed the 30,000 mark for the first time since January, and topped 50,000 in the days building up to "Freedom Day".
Scientists involved with developing the UK's original lockdown approaches are concerned cases may go as high as 200,000 per day following the lifting of legal restrictions. While that's not happened yet, with the school term about to start numbers are bound to rise again.
But what's the worry, everyone is getting vaccinated, I hear you say?
This is true, and the UK is right up there in terms of vaccination levels. But as the positive COVID-19 test for the new Secretary of State for Health, Sajid Javid, showed not long after his appointment, vaccination doesn't prevent you from still catching the virus.
The number of deaths and cases of serious illness will be far lower thanks to the vaccine programme, which is so important. But there is still a prevailing view that once vaccinated, you can consign COVID-19 to history.
The two million people who are likely to have had "Long COVID" in the UK will tell you something quite different.
As we approached "Freedom Day" scientists lined up to condemn the end of restrictions. The New Scientist reported:
More than 1,200 scientists have now backed a letter in the journal The Lancet saying that the UK's plan to lift most coronavirus restrictions in England on 19 July is an "unethical experiment", which poses a serious threat to the rest of the world. The letter argues that lifting restrictions at a time when infection rates are rising could increase the chance of new vaccine-resistant coronavirus variants emerging.
It is, for these reasons, I won't be rushing out to the pub for that pint and taking unnecessary risks now. Cases of the Delta Variant and evidence of vaccine effectiveness against mutations is still limited. As a global society, we need to prioritise the poorer parts of the world to be vaccinated too, rather than taking our eye off the ball just because "we're safe".
I may be at far less risk than earlier phases of the pandemic, but the risk of infection and a prolonged global third wave is still there. If I become ill because I've indulged in a pint in a crowded pub, then this affects my family and my ability to care for them.
Believe me, I'm dreaming about that pint — but I'd rather be having it when we know more about the long-term effectiveness of the vaccines and the rest of the world has received them too.
I'm an optimist, but still a cautious one!
About the Creator
Author/activist — writes on politics, equality, racism, social justice, social media, marketing, writing, sports and more — https://milesetherton.com
Reader insights
Be the first to share your insights about this piece.
Add your insights