Children's Aid: Time to Nationalize?
The regional system is failing children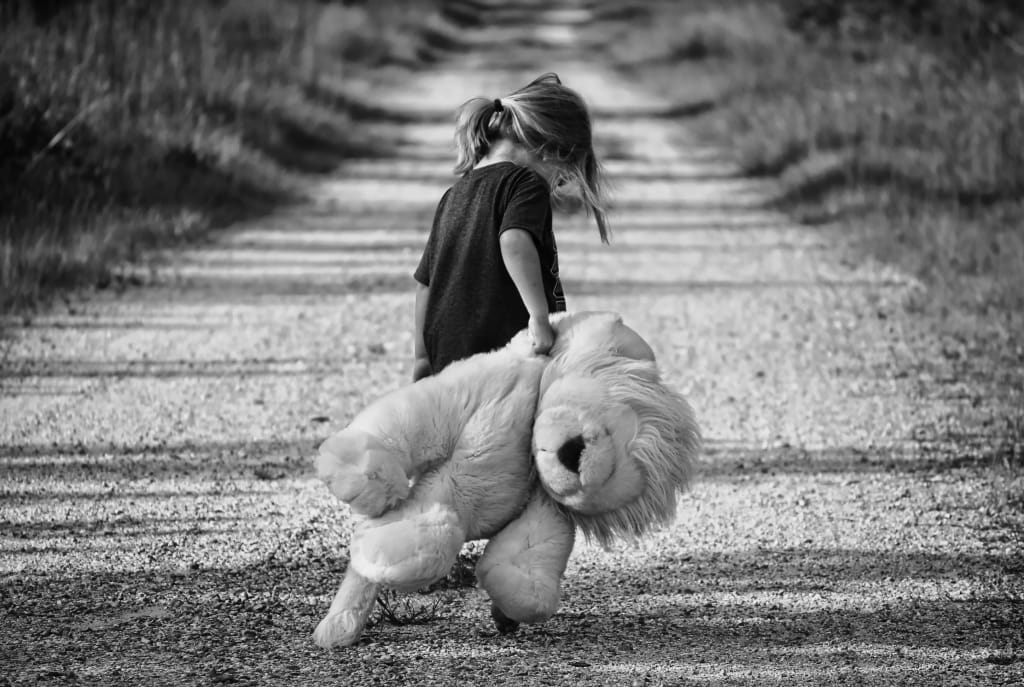 Pixabay at Pexels.com
Child care and adoption are extremely personal to many people, whether for religious beliefs or other moral values including the ability to raise the child in a healthy manner. As a society, the goal is to protect children of all cultures, in order for them to become healthy contributing adults.
The child protection agencies across Canada are independent, each with it's own office, where funds for Crown Wards (wards of the state), investigations into allegations of abuse, and adoption within a specified region, are managed by social workers. For example, the Children's Aid of Toronto is not the same organization as the Children's Aid of Waterloo Region, and the differences can be glaring obvious to the end user.
In one region, known to have a higher income population, there are poor families who have accused the local agency of bias in order to adopt out the children at a profit, which, considering the cost of adoption (an estimated $40,000 on average) is a financial incentive to make a child a Crown Ward, in the families' opinions. The parents, who have fought in Family Court, have complained that the agency in question, "Makes it so hard for the biological parents to regain their kids that they quit or declare bankruptcy, and then, once the kid is a Crown Ward, go ahead and adopt them to the rich families."
There is another side effect of the offices being independent: Parents who have had complaints registered against them are aware that leaving a region makes it more likely that they will be able to hide previous allegations of abuse. A record of a beating ceases to exist at the region's borders unless criminal charges have been laid or the incident is ordered exposed by a Family Court judge.
In many cases there are also enforcement issues, as the police from one region refuse get involved to return children to the custodial parent or guardian if the children leave the region specified on the custody documents.
Once, a friend's stepchildren were taken from Alberta to British Columbia, by their grandmother, who turned them over to their biological mother. She had been stripped of her parental rights by a court for smoking heroin in the room with them, yet the police in B.C. were unwilling to return the children, or remove them into an agency's care. It was labeled a custodial issue, and, after two months in court, her husband drove out to B.C. to bring the two young children home, which ironically entailed an RCMP escort to the mother's house to regain custody.
The work that the agencies do is not in question, though it is true that unsavory methods have been used in some instances by specific social workers. A child who requires help can always access it by confidentially contacting Kids Help Phone, speaking to a teacher or other trusted adult, or calling the local Children's Aid Society.
However, young victims often lie when faced with the possibility of their parent's wrath, and the idea of leaving the home he or she knows, even a dangerous one, can overwhelm the urge for safety.
There needs to be a better way, such as nationalizing the child protection agencies which would allow less victims to fall through the cracks, and enforcement of custodial orders which would become a matter for the RCMP.
Nationalizing would allow the federal government to assist those children being raised 'in the system' through education initiatives for higher learning, as many will have no family to pay for tuition (which provinces are cutting more every year), and better tracking of abuse statistics to create more effective programs for these kids, before they get left behind by a system that seems to care about money, and not them.
These kids did not ask to be where they are and, in most cases, the emotional ties to the biological family exist even when abuse is confirmed. Counseling, care, and stability should be enhanced for them, not be an afterthought in our society.