Braverman: Rwanda Plan is Compassion.
Home Secretary in Kigali, Rwanda.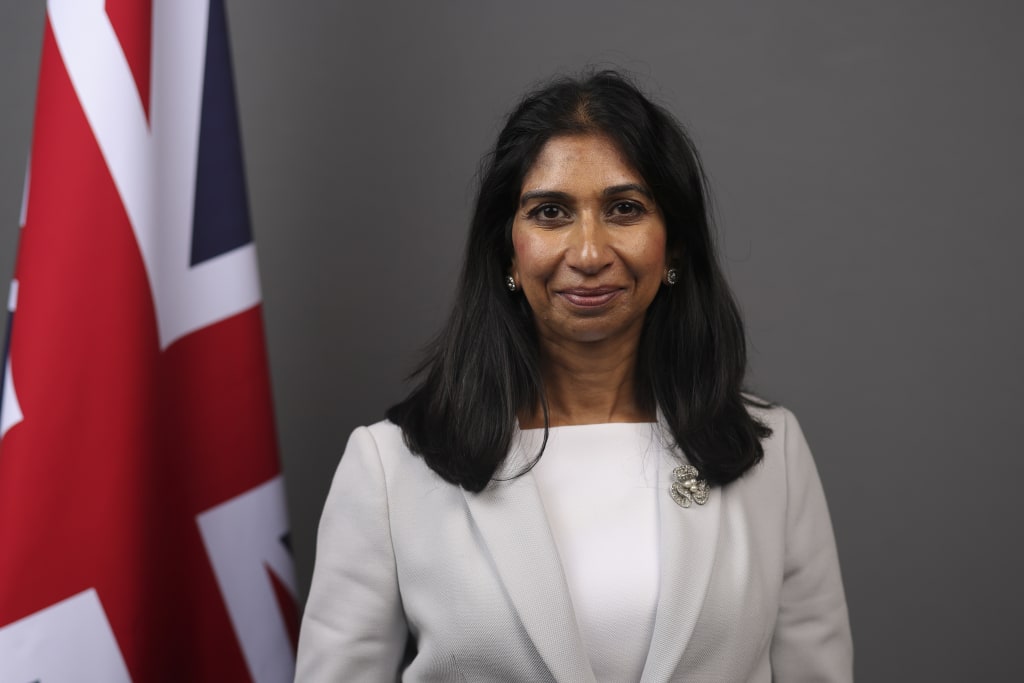 Home Secretary: Suella Braverman.
Home Secretary Suella Braverman is in Kigala in Rwanda to sign an update to the Rwanda plan. Meeting President Paul Kagame and Foreign Minister Dr Vincent Biruta.
The update to the plan allows the government to move quickly to deport those it deems illegals. Ms Braverman said the plan is "compassionate" and Rwanda has facilities to deal with and help migrants. Ms Braverman toured sights ready to accommodate migrants with Rwandan officials.
When the Rwanda plan was announced by the then Home Secretary Priti Patel it was widely condemned. A plane was ready to take the first illegals to Rwanda last June. However, the European Court of Human Rights stopped the plane in its tracks. Since then the government has been fighting its case to get the plan back on track.
A government spokesperson told Sky News that planes carrying illegals will be flying out to Rwanda "by the summer". Of course, there may be legal hurdles ahead to challenge the plan. At the same time, a solution needs to be reached regarding illegal migrants coming here. Whether sending them to Rwanda is the right thing is open to question. Rwanda after all was the nation where a tribal war took place where Tutsis and Hutus massacred one another. The government must make sure that migrants sent there are safe.
Those claiming to be victims of modern slavery will be sent to Rwanda if their stories are found to be false. The government says it is closing all loopholes so illegals can find no excuses for stopping here.
The deal with Rwanda is in the region of 120 million Pounds. It is thought when the flights get going tens of thousands of migrants will be flown there.
Sunak has made dealing with the migrant crisis one of the planks of his 5 policies. In his 'Stop The Boats' campaign Sunak has underlined he is serious about getting this under control. Whether Sunak is just sending out soundbites or is serious will remain to be seen. Sunak knows next year a general election is looming and his support is not healthy in the polls. Sunak has very little time to get this up and running as with other plans he has. The local elections coming this year will show whether Sunak has the trust of the people or not. It may be a dry run for the general election next year.
Gary Lineker a sports presenter for the BBC called Ms Bravermans plans akin to the Nazis. Lineker was subsequently suspended while the BBC looked into whether Mr Lineker had breached their policy of not airing personal views. However, Mr Lineker had written his disagreement with the government on Twitter. So technically when Mr Lineker wrote his disagreement with the government he was not working for the BBC at the time. Whether you agree with Lineker's criticism or not he was back presenting the BBC's flagship soccer show (football in the UK) MOTD or Match of The Day.
Migration and immigration have always divided political and public opinion in the UK. There will be those who welcome them into our communities. And there will be those who do not want migrants or immigrants at all.
Because of immigration/migration parts of the UK have changed perhaps forever. In some parts of the UK now native UK people are in the minority. The UK has recently taken in many Afghans, Syrians, and Ukrainians which is good. However, the UK has finite resources to deal with many incomers. Our health service, welfare, housing, etc are creaking now and more people just add to this, unfortunately.
Rwanda
About the Creator
I am a freelance writer currently writing for Blasting News and HubPages. I mainly write about politics. But have and will cover all subjects when the need arises.
Reader insights
Be the first to share your insights about this piece.
Add your insights